Headford Lace Project Event at Foxford Woollen Mills on 6th March 2019 for European Artistic Crafts Week
Ger Henry Hassett and Anne O'Hara Quinn
"Making together allows people to connect" - this summed up perfectly our experiences on the day at Foxford Woollen Mills with so many meaningful interactions between people.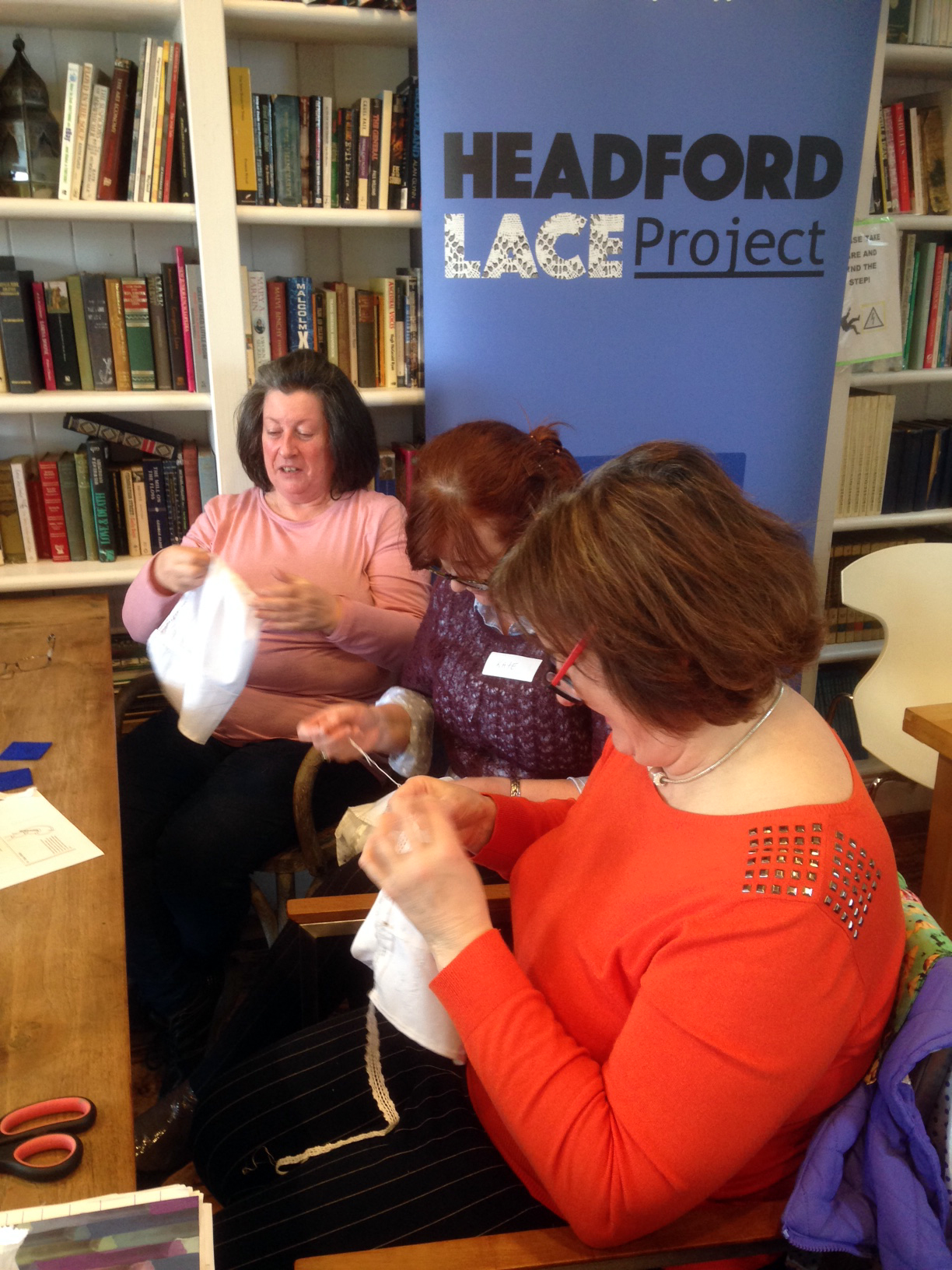 There was variety of lacemaking represented, Limerick, Bobbin, Carrickmacross, Irish Crochet Lace and Mountmellick Lace Embroidery.There was plenty of guidance on hand as we were lucky to have Aine Hanrahan, Carrickmacross Lace tutor present. Others worked on beautiful colorful knitted items.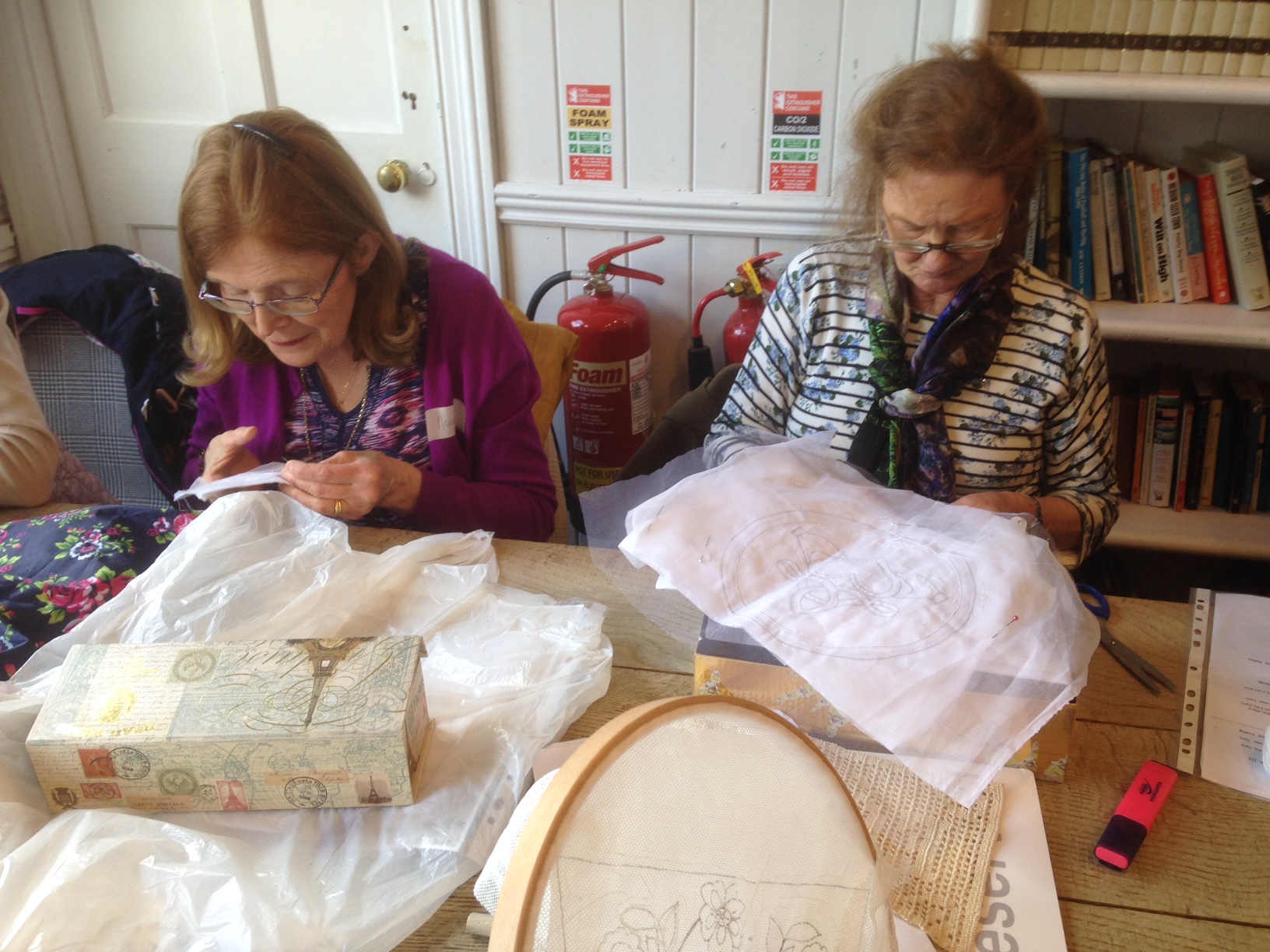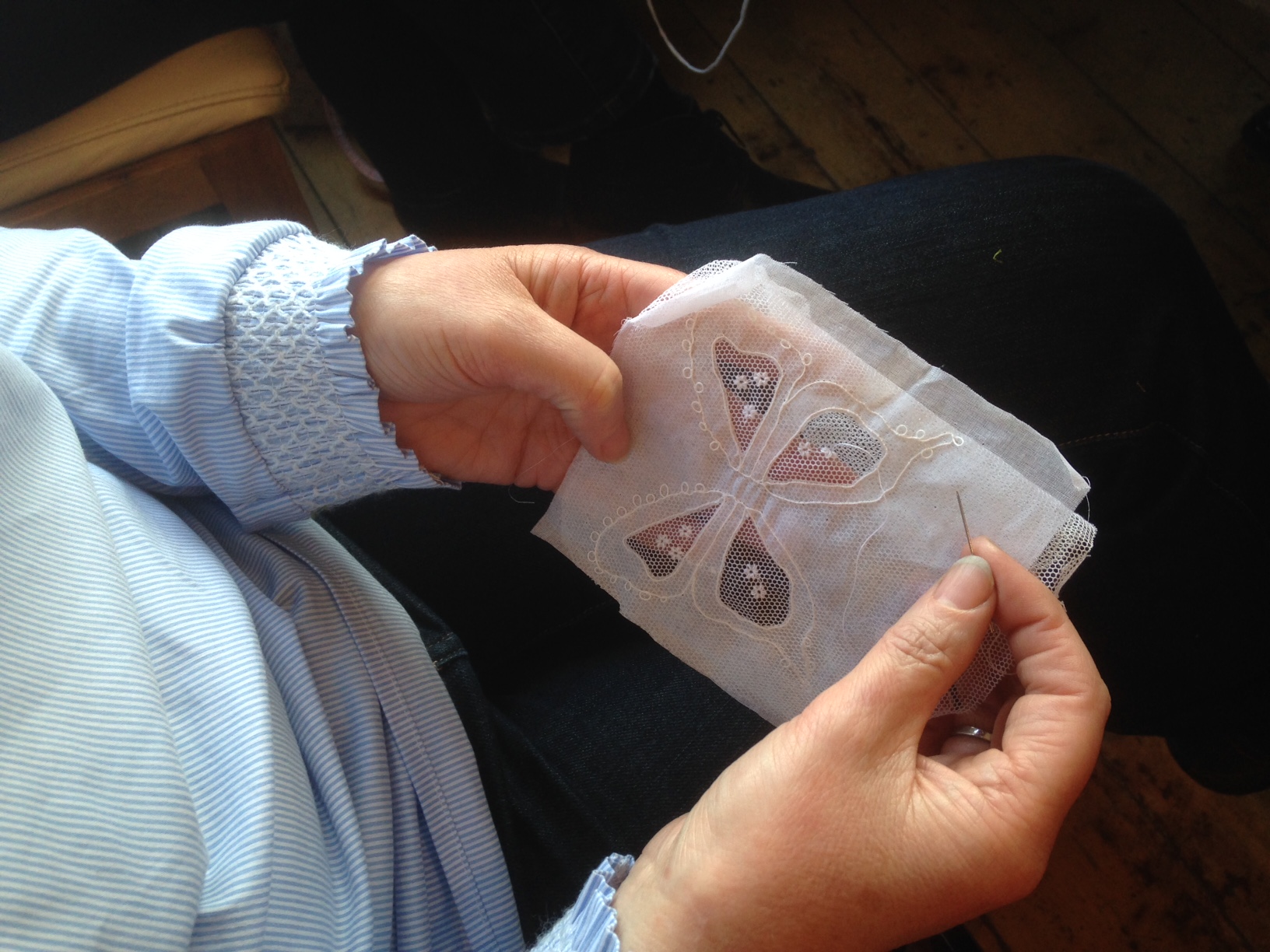 The Bonnet Tribute Project was embraced by the group with the utmost respect for the memory of those girls who were transported on the ship, The Thomas Arbutnot, from Ireland to Australia in 1850. We talked about the destitution and poverty that resulted in these girls ending up in workhouses and their hopes and fears as they departed Ireland. Each bonnet was inscribed with the name of the girl and the ship. The Headford Lace Project linked with the project founder Christina Henri, in Tasmania on the day. These bonnets form part of the 'Irish Roses, Bride Ship Lasses' Tribute Project. Copies of Terry Reilly's book 'Mayo's Forgotten Famine Girls' were on display for people to refer to.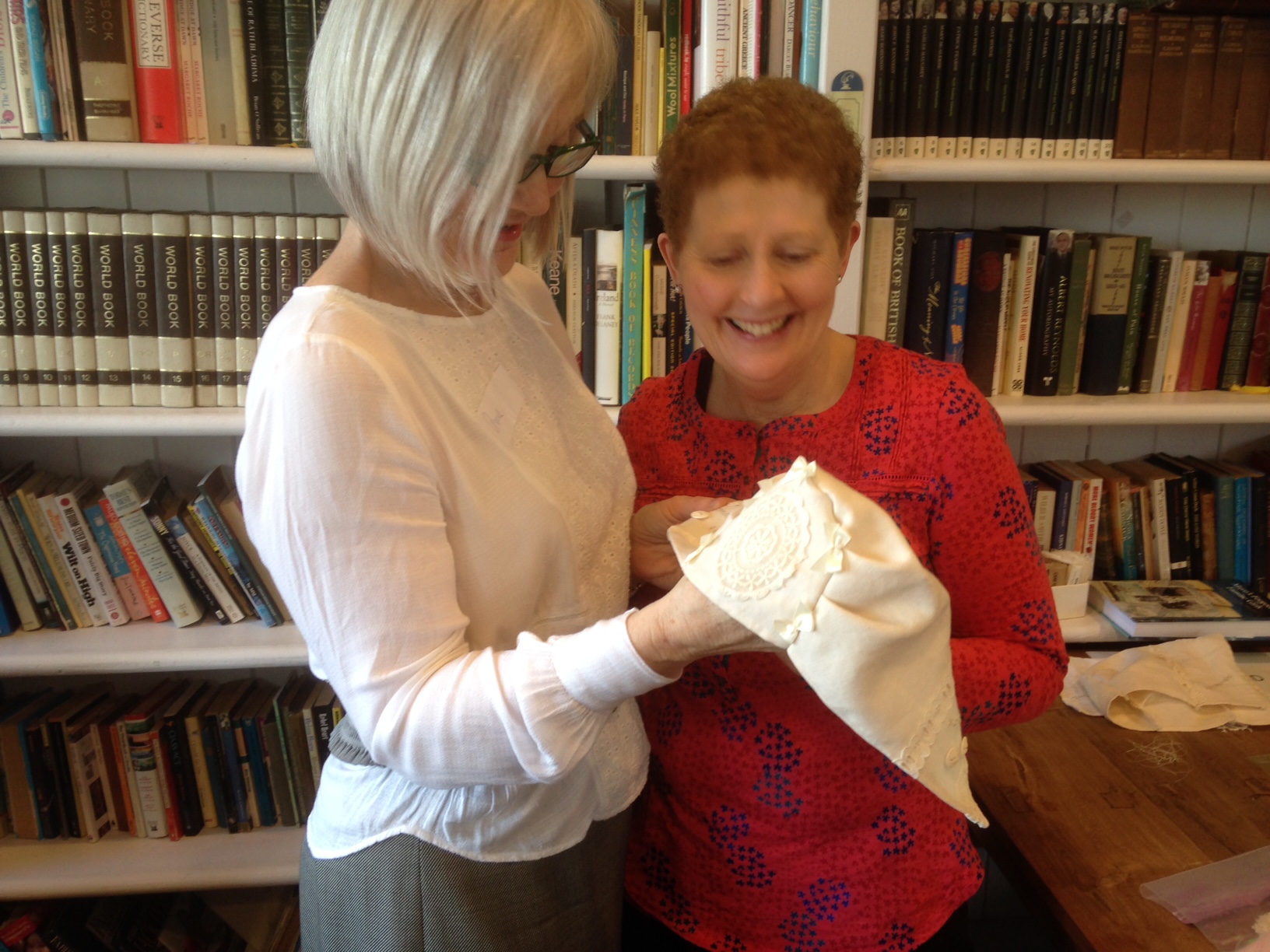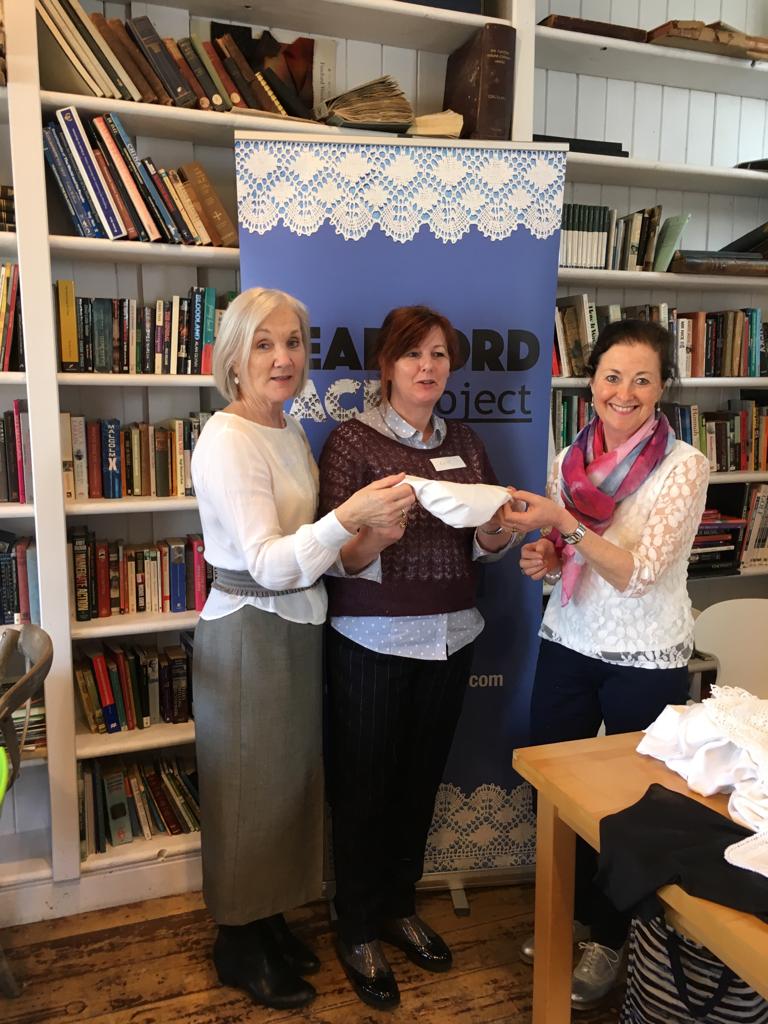 Two members of the public responded to the call out 'Bring Your Lace'. One lady showing her beautiful filet crochet lace. Another showcased an extraordinary and exquisite collection of lace with a Gore Booth connection. Both Collections were greatly admired by a very appreciative audience.
Headford Lace Project is grateful to Joe Queenan, Foxford Woollen Mills for allowing our event to take place in such a historic venue with a beautiful ambiance. Also to facilitator Lucy Foley for accommodating our needs on the day. The pattern room has wonderful natural light and is ideal for crafting.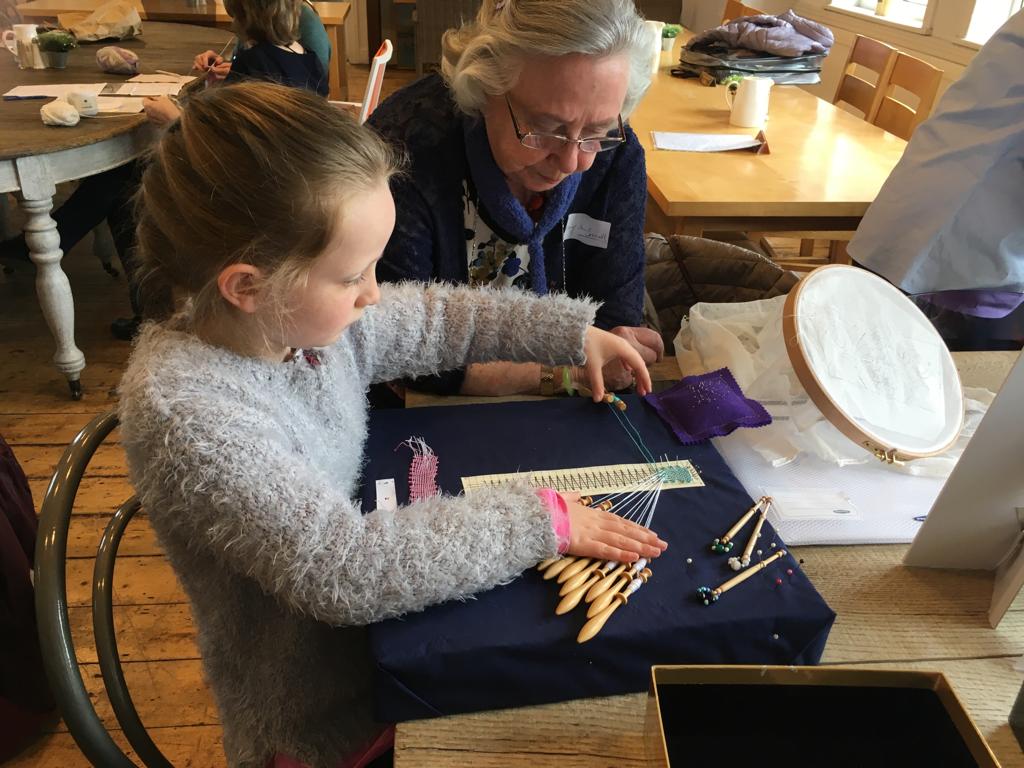 Headford Lace Project had a wonderful day 'crossing threads and crossing cultures'.