On a rainy day in November 2018, I visited Kantcentrum in Bruges, a fabulous cultural centre that celebrates the history and heritage of lacemaking in Flanders. It is located in the historic Kantschool (or lace school) building of the Apostolinnen Sisters.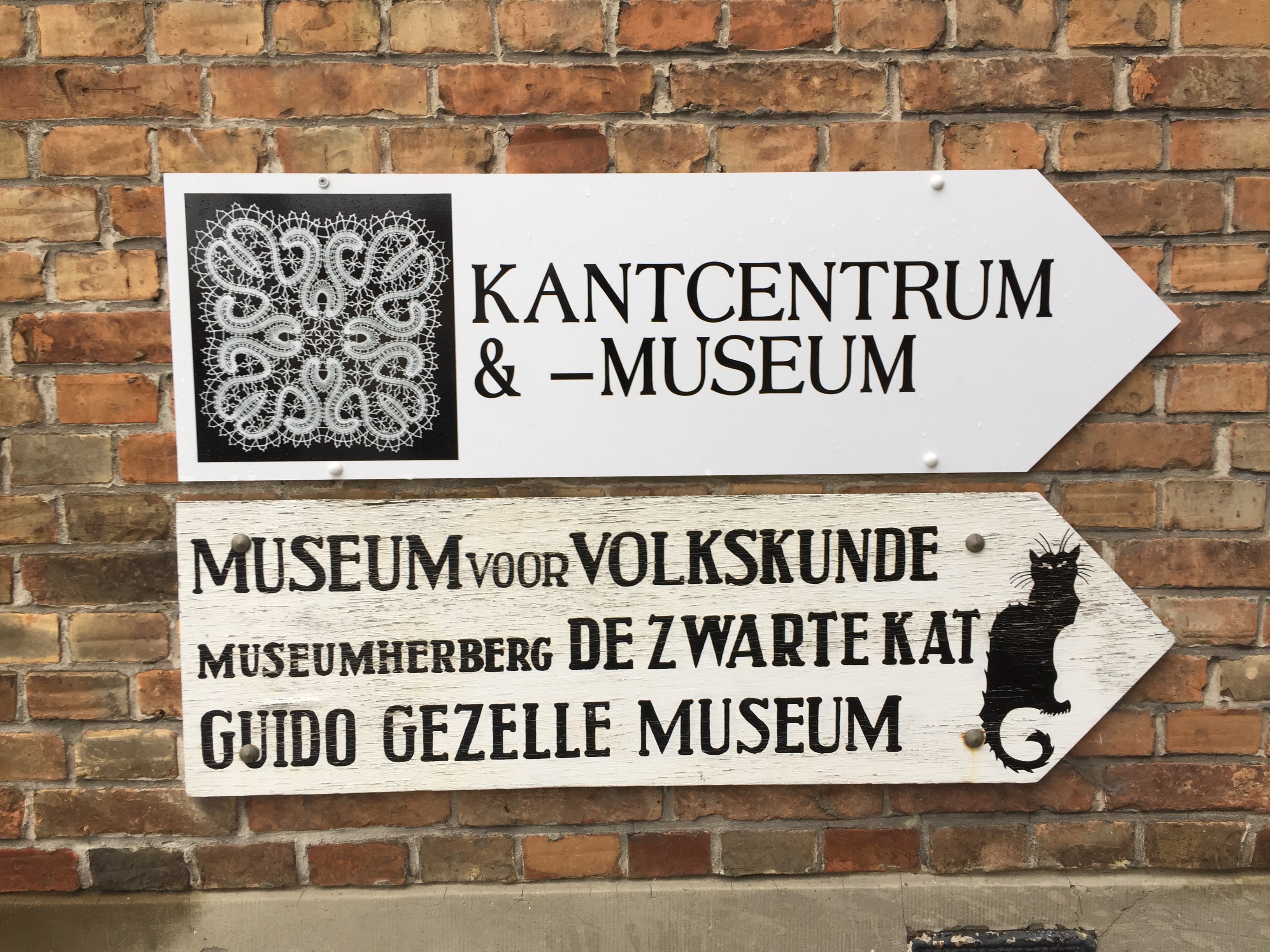 The display begins with a small yellow-painted room, the walls of which are lined with a variety of bobbin lace pillows.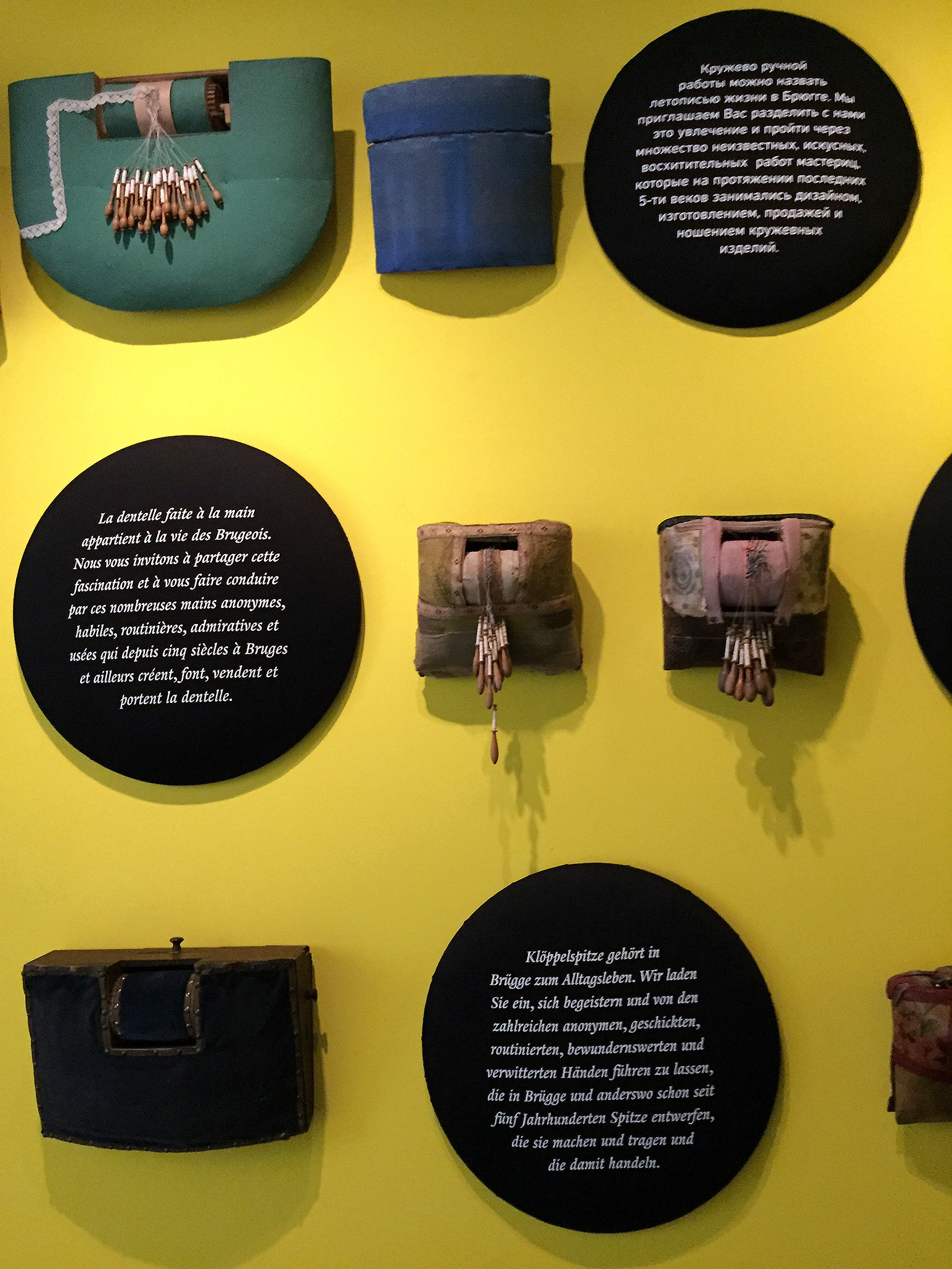 You are then greeted by a large multimedia structure documenting the history of Bruges lace, including interviews with lacemakers and experts. This is designed in the shape of a lace hunger cloth, designed to hide the church altar from people during periods of fasting. This video documents the growth of lace from an industry which helped poorer women to support themselves financially, while richer men and women adorned themselves with the finished product, to modern day lacemaking as an interest and a historical technique to be protected.
Dotted around the main room are displays of a number of masterpieces of Bruges lace, it was quite incredible to be able to see the intricate detail of these pieces up close.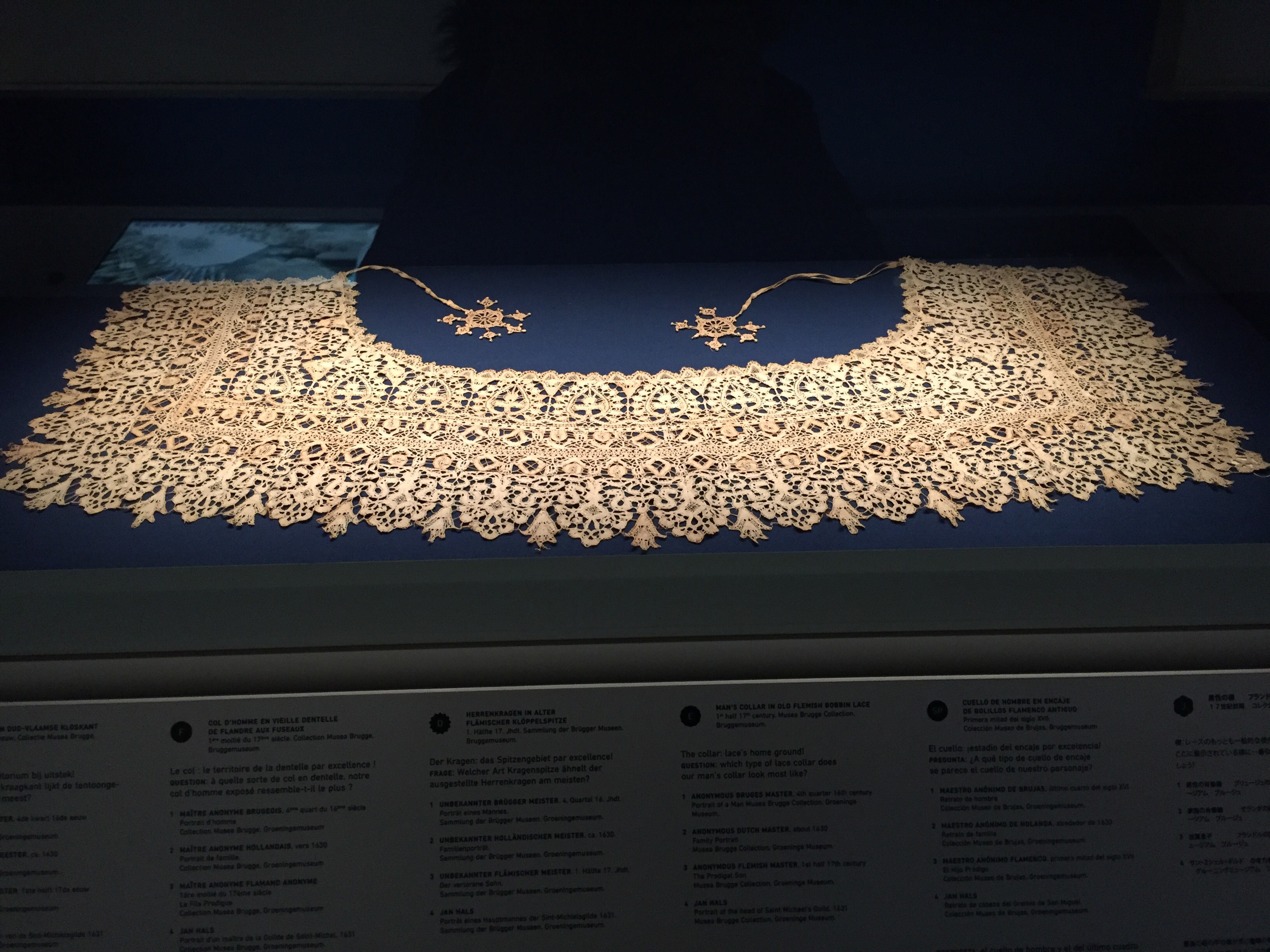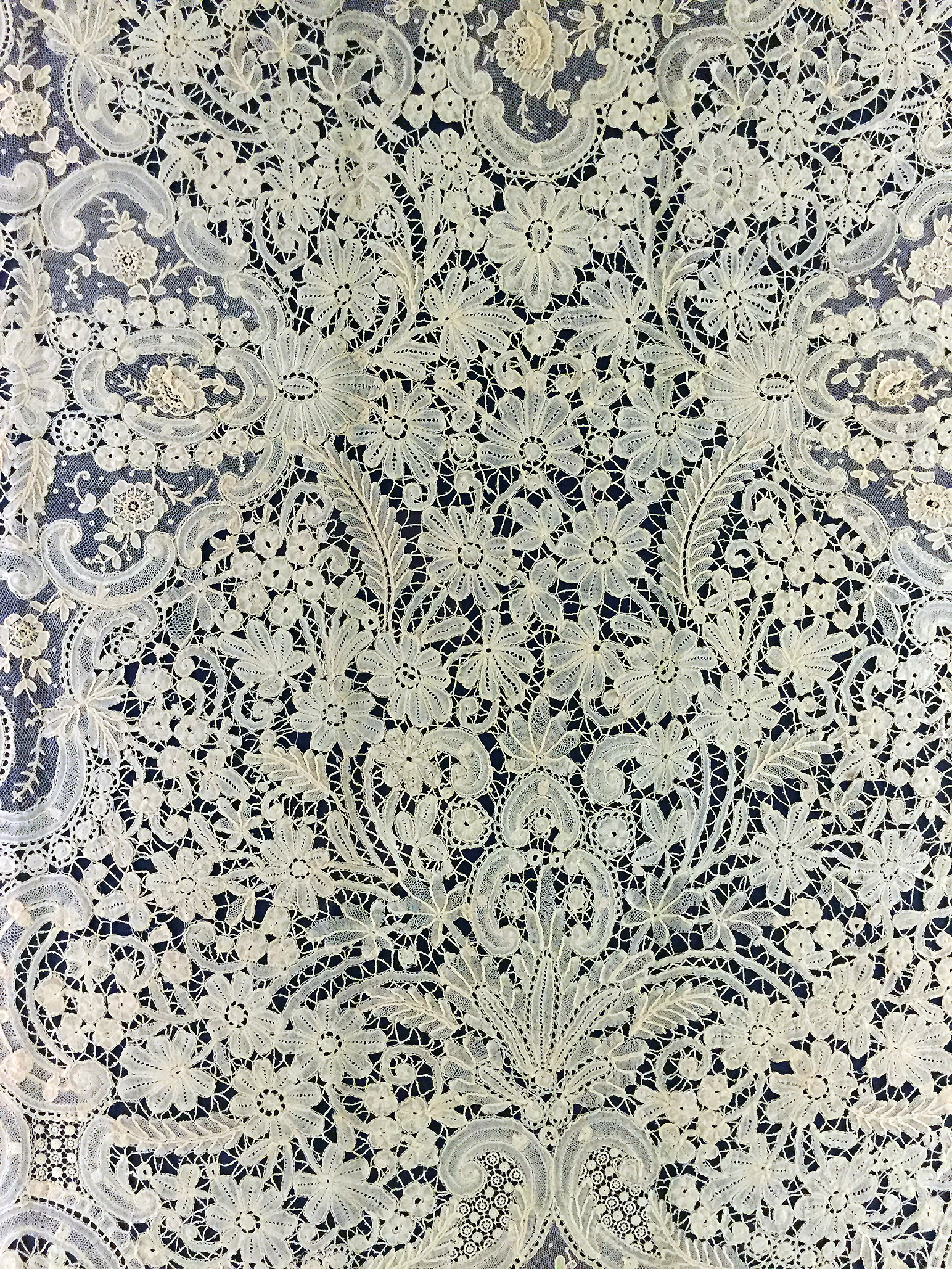 One feature of the museum I particularly enjoyed was the interactive bobbin lace display, where you could learn the basic stitches on a touchscreen monitor and create a virtual piece of lace! This would be an excellent learning tool, certainly something to think about for HLP.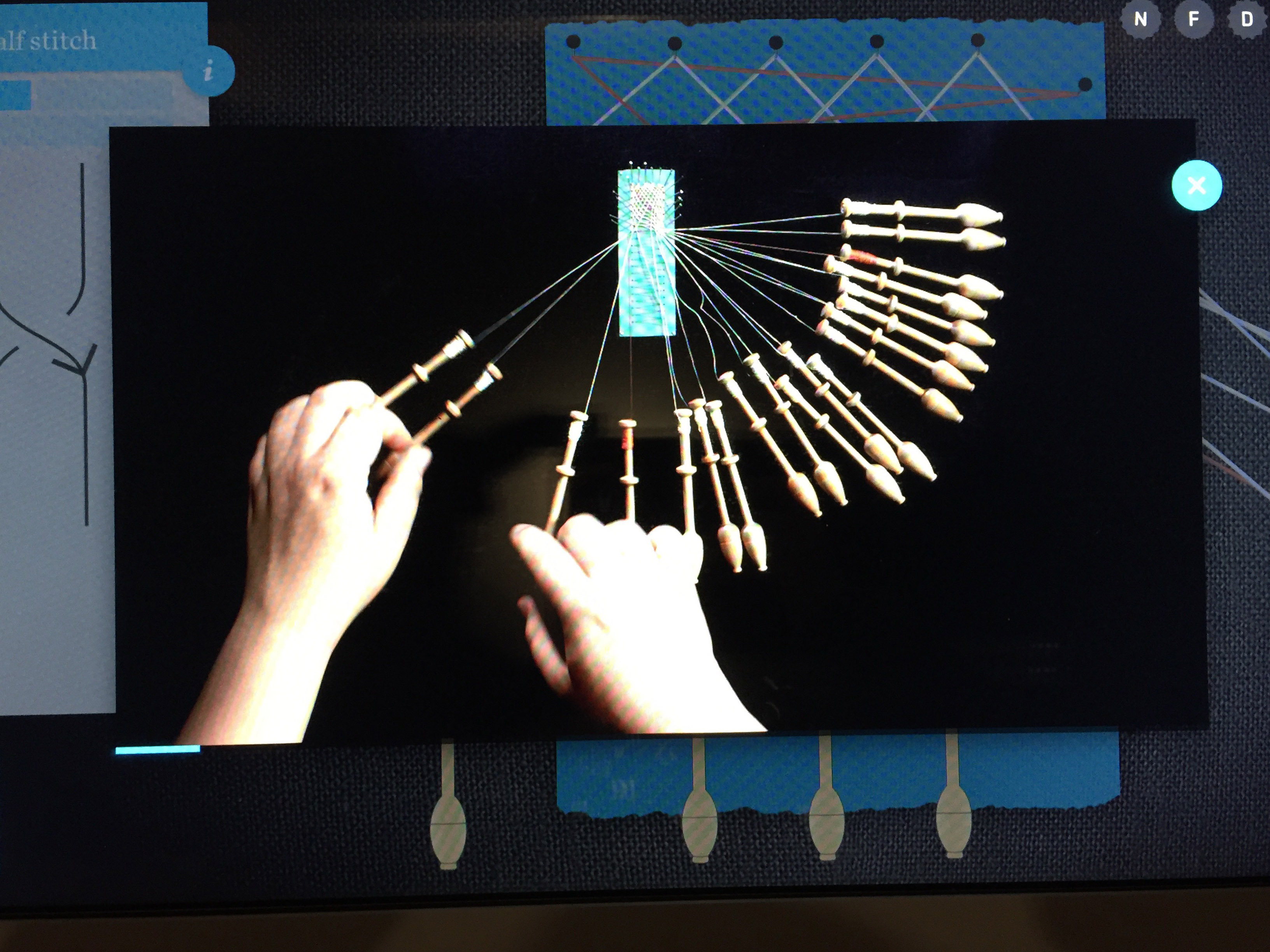 Another room included more pieces of beautiful lace with descriptions of their uses and a charming little video animation telling the two origin stories of Bruges lace.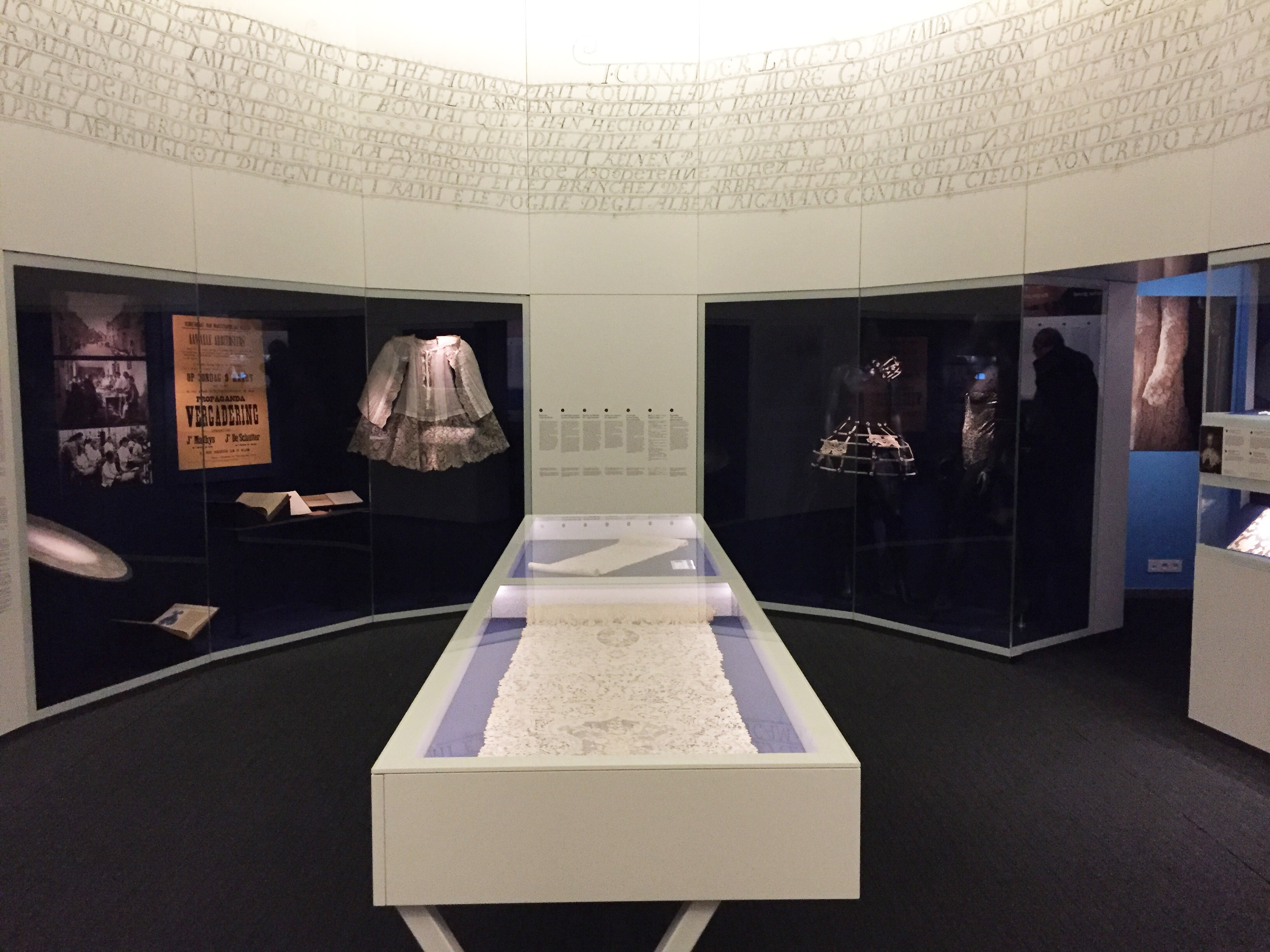 The centre also houses an extensive shop, which includes a range of lacemaking materials, books, patterns and pieces of handmade lace for sale. The handmade lace pieces are particularly breathtaking when you consider how long each piece would have taken to make. I would highly recommend a visit to this unique centre, they even offer daily bobbin lace demonstrations included in the price of your entrance ticket.
For more information, visit the Kantcentrum website.