Headford Lace Project runs several bobbin lacemaking workshops throughout the year with our wonderful tutor, Jackie Magnin. We also invite visiting instructors to teach other Irish laces, including needlepoint, needlerun, Irish crochet, tatting, applique, and embroidery techniques.
Our next bobbin lace workshop is scheduled for September 2022.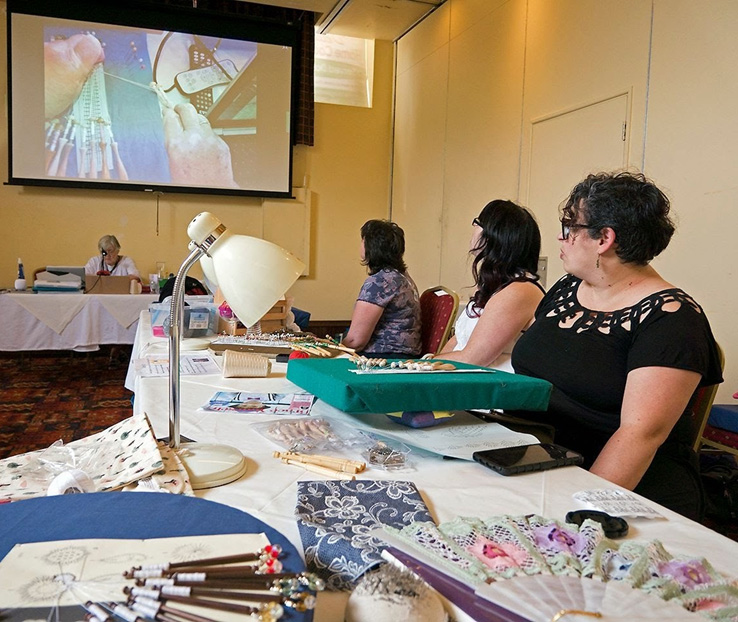 All materials required for our bobbin lace workshop will be provided, and any lace samples you create are yours to keep.
The materials kit is not included in the workshop price, but can be purchased for an additional €25. The kit includes a lace pillow, 20 bobbins, thread, pins, pincushion, scissors, grips, crochet ladder, cover cloth.