"Gabhaigí ar bhur nglúine, osclaígí bhur súile agus ligigí isteach Bríd."
Paidir, Carey Family, Doolough, Geesala, Co.Mayo.
Inspired by Tom Doyle's tutorial from the Museum of Country Life, National Museum of Ireland, I decided to make my own St. Brigid's crosses. St. Brigid's Day is February 1st and is the day we celebrate one of Ireland's female saints. It evoked memories of gathering rushes in the fields and taking them into school to learn the art of making the St. Brigid's cross as a child.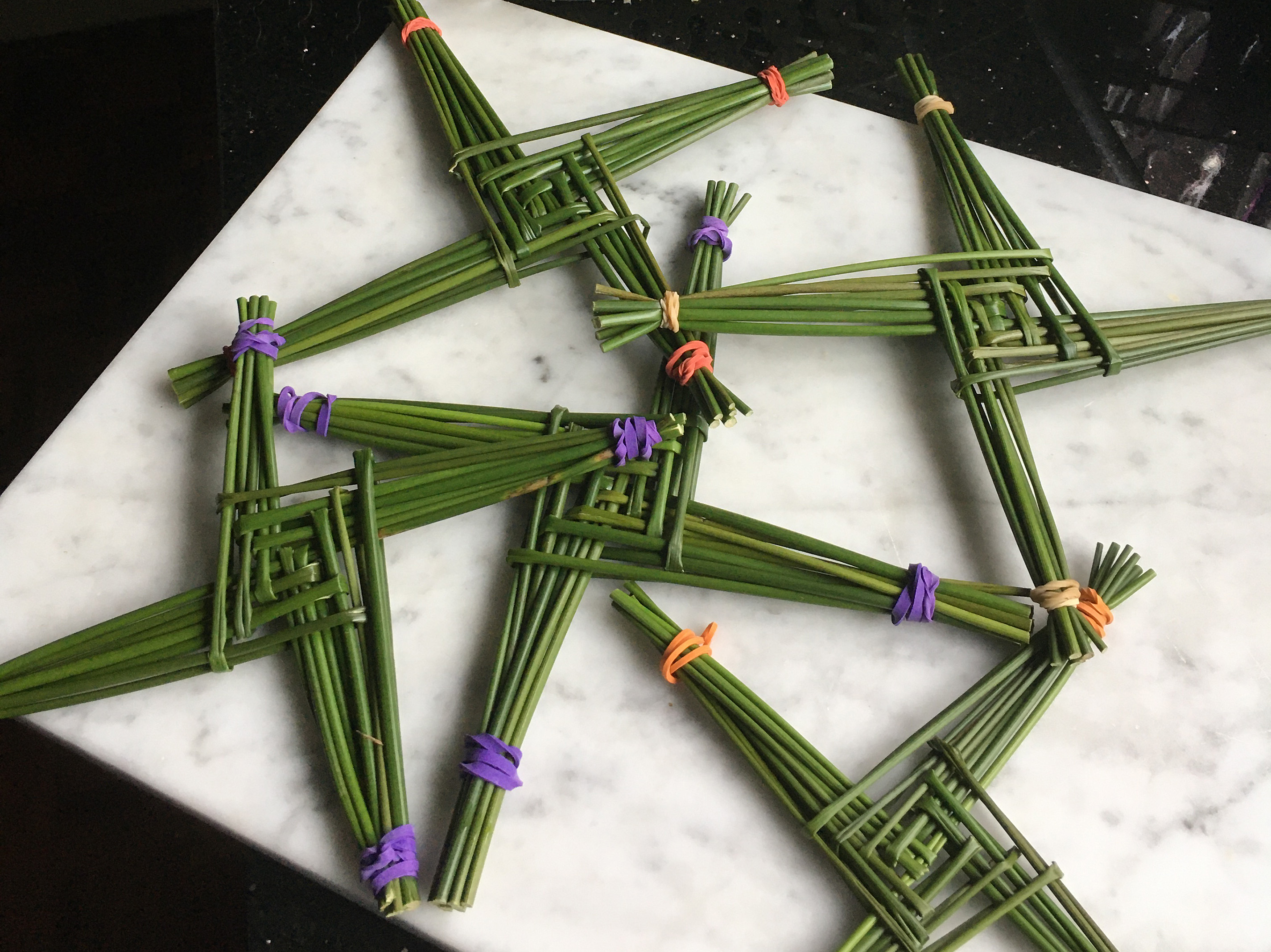 It was once an important Irish festival in folk tradition, celebrating fertility, blessings and protection. A very significant day of the year for our rural community which honoured this 5th century saint. It marked a time to look forward to brighter days, better weather, new growth and the birth of animals on the farm. Traditionally celebrated with a family meal on the eve of the feast, the prayer (above) was recited. Then followed the making of St. Brigid's crosses. Our ancestors believed the crosses gave blessings and protections to their homes.
One of the priorities within the Government's 'Keep Well' campaign for living with COVID-19 relates to promoting individual and community resilience and wellbeing. Strengthening this message, DCCI has partnered with Sláintecare and Healthy Ireland's campaign to 'switch off and be creative'. I decided to return to this craft of making St. Brigid's Crosses. At this time of pandemic, we all have all become more aware of our natural surroundings. As there is an abundance of rushes growing in the marshes near my home along the banks of the River Corrib in Galway city I set about collecting them. The rushes have a very earthy smell and took me back to my two-teacher classroom in the rural village of Attymachugh in the Ox Mountains heated by two turf fires and the lingering pungent aroma of peat. I made the four-armed cross which was traditional to my birthplace in Co. Mayo.
Mental Health Ireland have recommended five ways to mental wellbeing. The one that appealed to me related to 'giving'. This inspired me to embark upon the making and the giving of St. Brigid's crosses to friends and neighbours as a blessing and protection for their homes as we are all isolated with the current restrictions. I hope my gesture will be a reminder to people that despite our social distance we can keep connected through craft and technology. Ar scáth a chéile a mhaireann na daoine.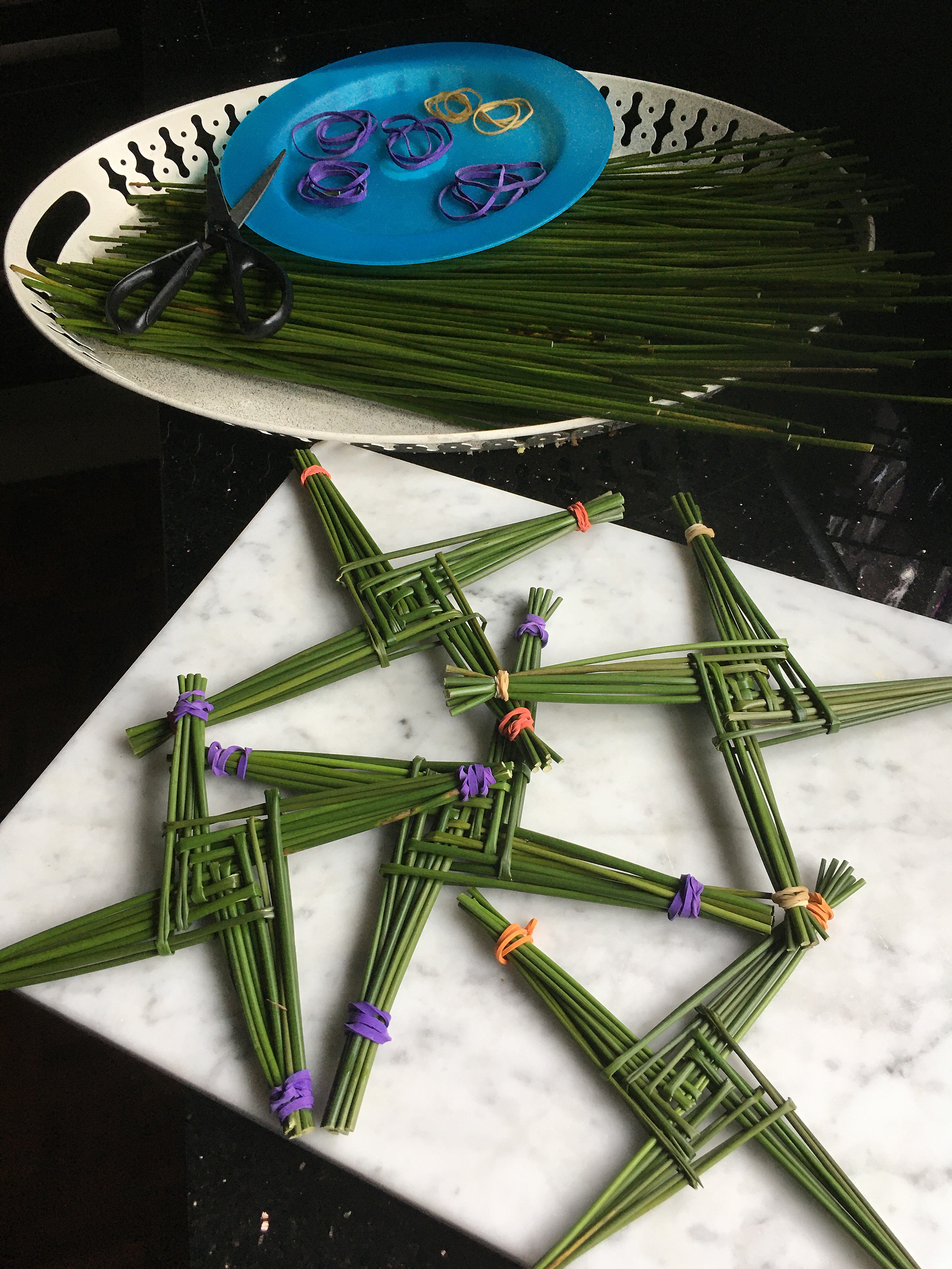 .