Visit to The Lace Gallery, Carrigslaney, Kilbride, Co. Carlow
The proprietor of The Lace Gallery, Mary O' Neill is an accomplished lacemaker having won several awards at the RDS Craft Awards, including the Eleanor De La Branchardiere award on two occasions for innovative design. She learned Carrickmacross Lace at the Brigidine Convent, in nearby Tullow, at the age of 12. Her passion for lace grew over the years and Mary developed her own unique contemporary style. Mary is a member of the Guild of Irish Lacemakers, OIDFA and is also registered with the Craft Council of Ireland.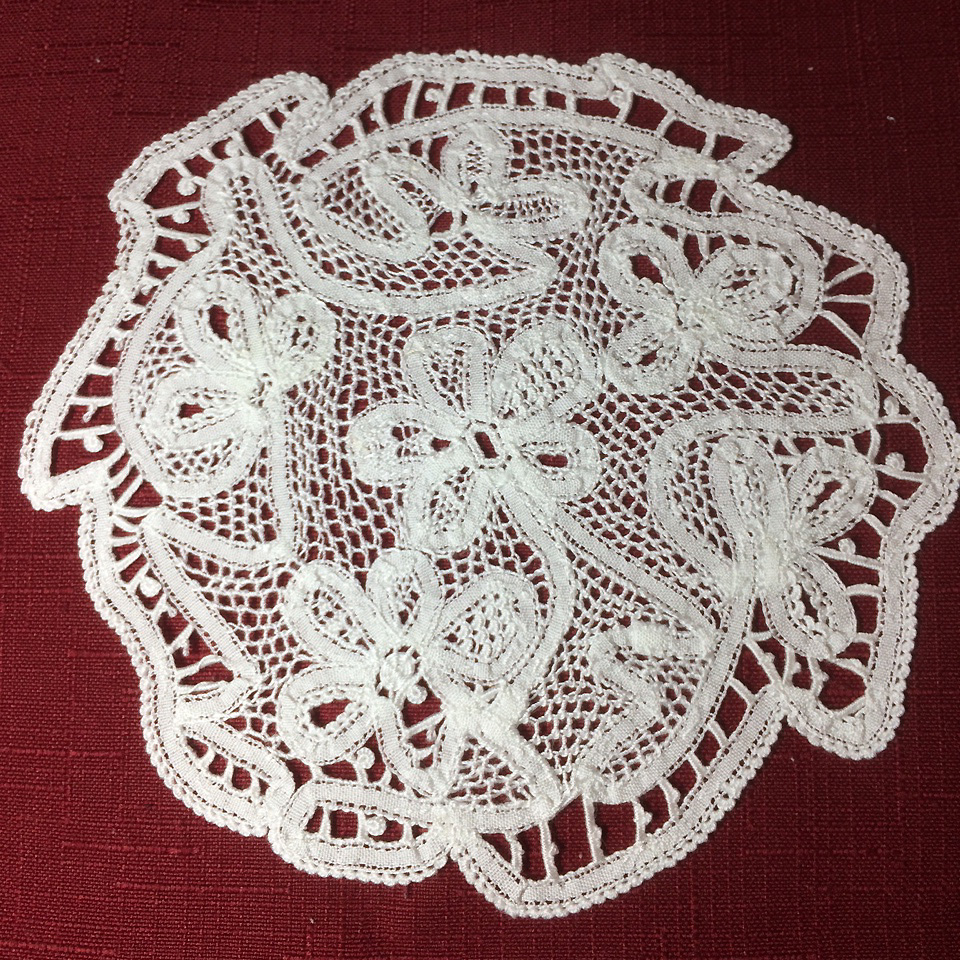 Piece of Borris Lace by Mary O' Neill
Mary creates wall pieces incorporating Carrickmacross Lace on sensitively chosen paper. This beautiful work is on display and for sale in the Gallery. Small gift items, Irish gifts, Borris Lace, bridal and accessories are also available online and at the Lace Gallery.
On display also is a collection of other handmade laces. It is interesting to compare the different techniques and designs and in the process learn more about lace.
I was also interested in finding out about the local Borris Lace which was revived in 1991. Mary has mastered this technique in recent years. It is a tape needlelace which was introduced into the area in 1846, by Lady Harriet Kavanagh, the mistress of Borris Estate, Borris, Co. Carlow. She decided to set up a lace industry to help alleviate the extreme hardship experienced during the great famine, 1846-1848 and it helped to support the women on the estate. Lady Harriet was in a position to market the lace. This industry was commercially viable well into the twentieth century.
In an effort to expand our knowledge on Irish Laces the Headford Lace Project has added the book 'The Borris Lace Collection' to it's library.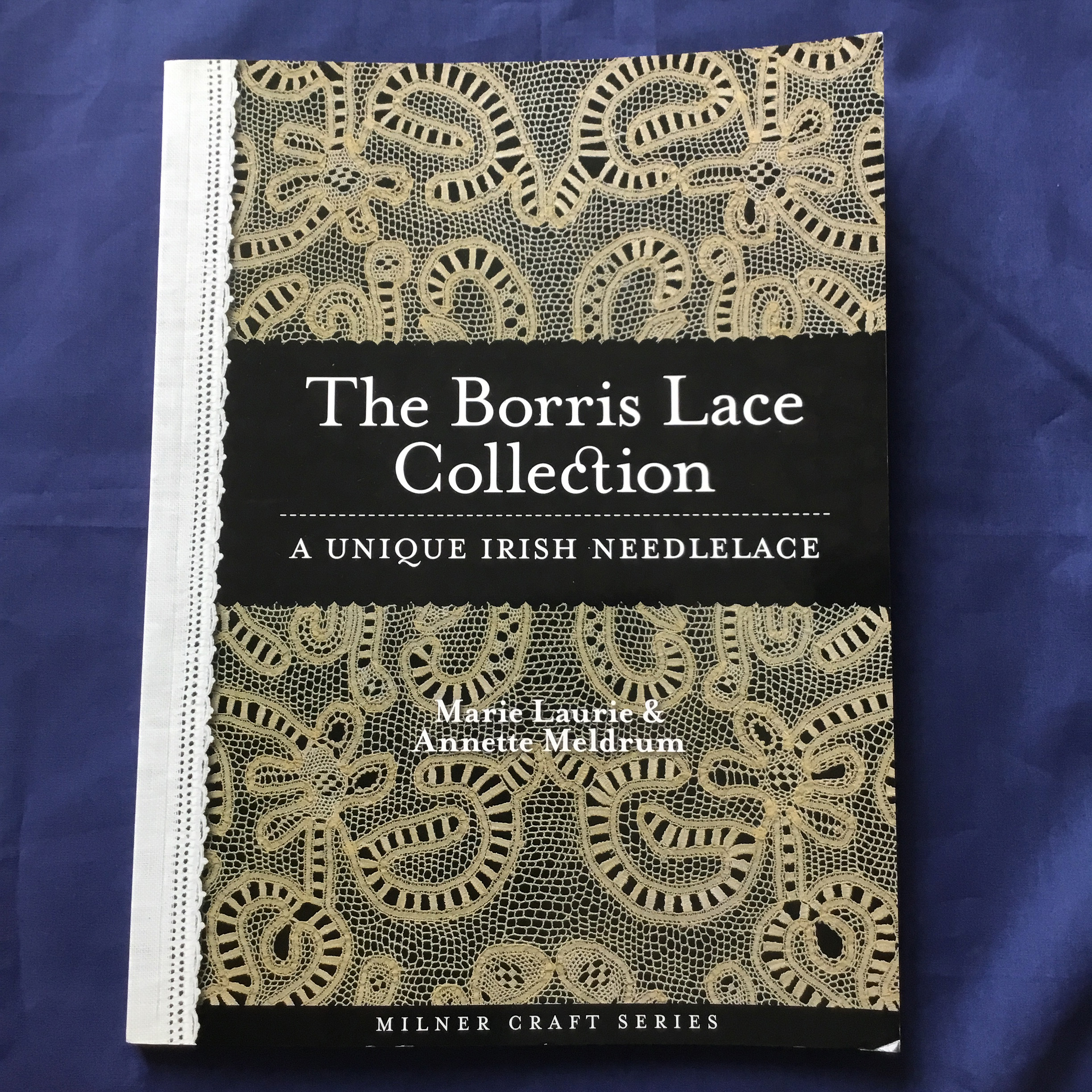 New book for Headford Lace Project Library