Visit to a National Library of Ireland Exhibition, Seamus Heaney, 'Listen now and Again' running at the new Bank of Ireland Cultural and Heritage Centre, College Green.
A truly remarkable and moving exhibition.
The poem 'The Forge' resonated strongly with the recent collaboration of the Headford Lace Project with Conor Murray, of Kilkee Forge, Co. Clare. It explores and honours the heritage skills, traditions and methods surrounding the work of the blacksmith. The forge was a very important part of country life and regrettably has been lost in many parts of the country.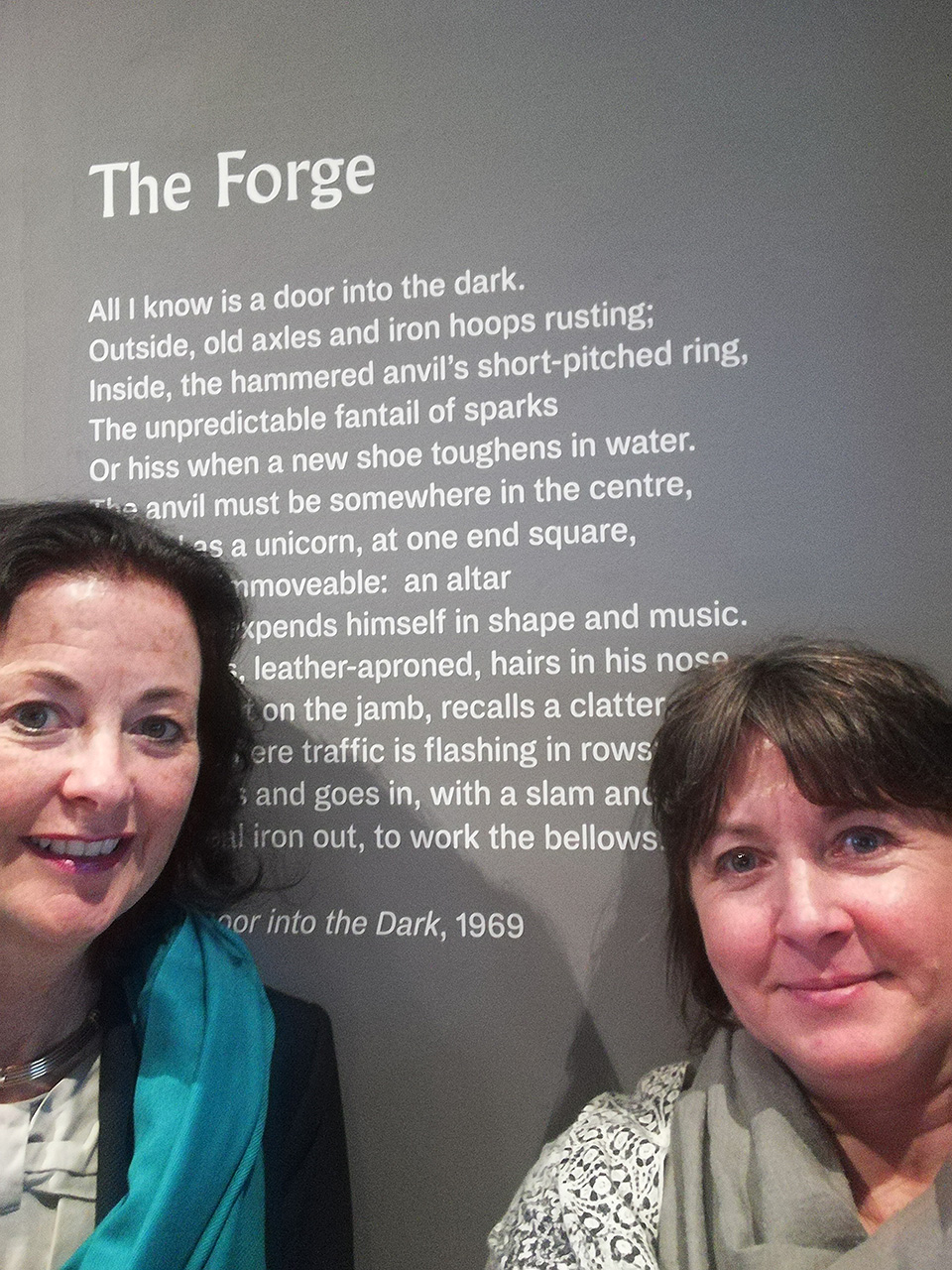 Conor's reimagined interpretation of Headford Lace resulted in a beautiful lace inspired seat. It now resides in the lace garden section of the orchard in the grounds of St. John the Baptist Church, Headford, Co. Galway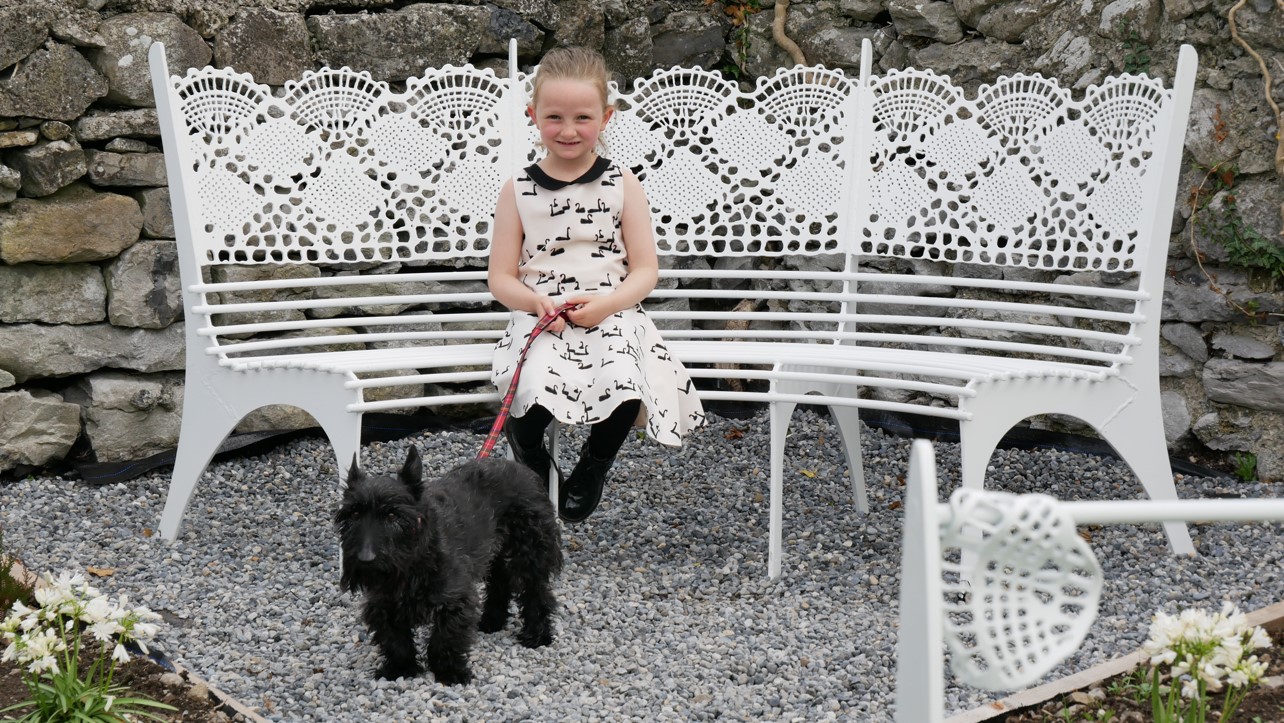 It was also a reminder of the work of four blacksmiths, Conor Bagnall, Jane Murtagh, Mark Wilson and James O'Toole who were involved in the recent collaboration project 'A Complimentary Meeting of Craft and Design'. This was facilitated by the Council of Irish Fashion Designers and Design and Crafts Council of Ireland's Guilds, Associations, Networks and Societies Collaboration Project.
Their collaborative work was showcased on 30th August in Dublin at the Council of Irish Fashion Designers Show AW 2018.
• Wendy Louise Knight (milliner) and Colm Bagnell (blacksmith
• Hazel Greene (Artist and accessories designer) and Jane Murtagh (blacksmith)
• Siobhan Quinn/Ballycroy Design (fashion designer) and Mark Wilson (blacksmith and coppersmith)
• Margaret O'Connor (milliner) and James O'Toole (blacksmith).