The Space Between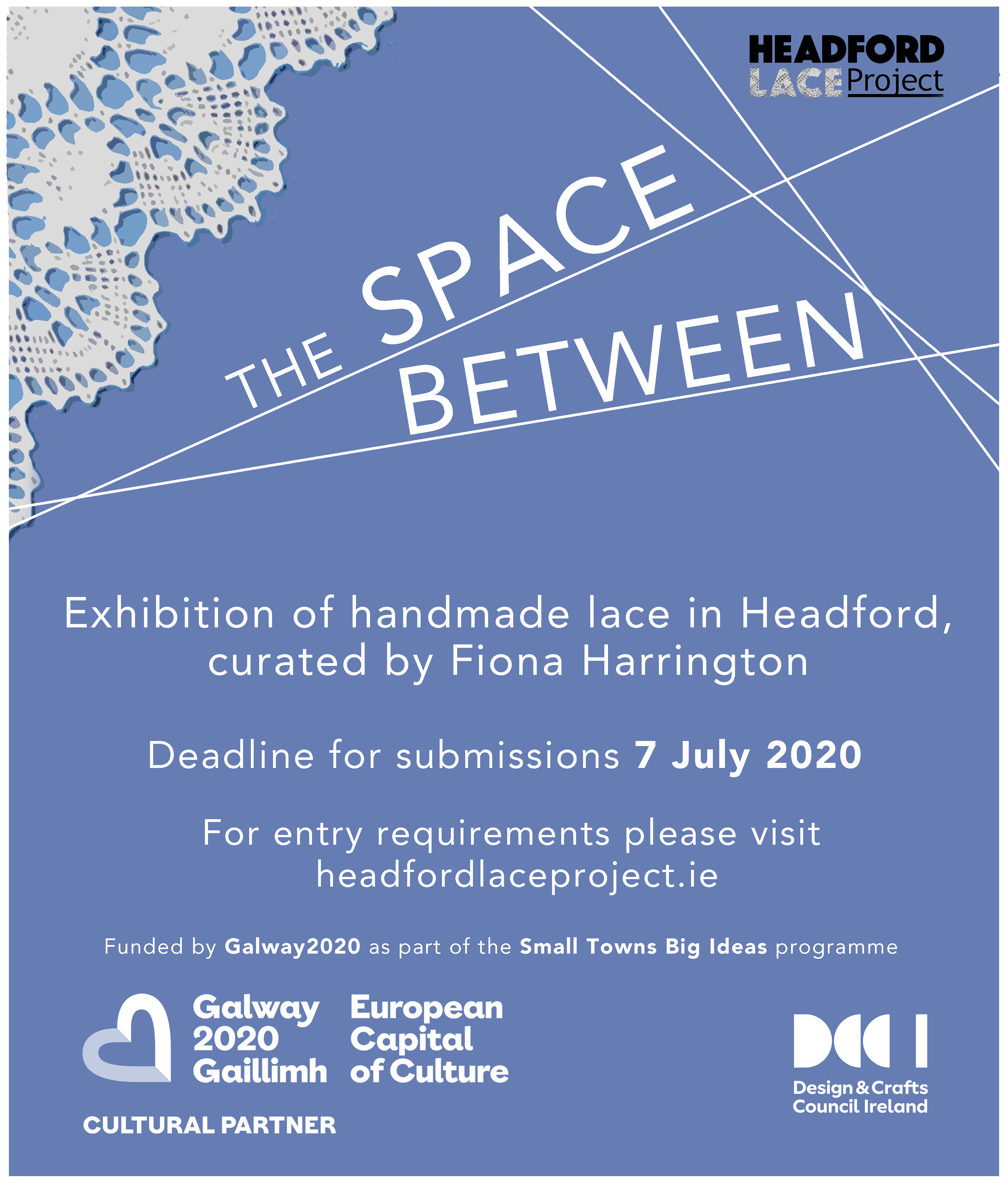 The history of Lace is a fascinating story and one which is full of contradictions.
It was and still is used to make christening gowns to welcome new born babies, but is also used to make coffin cloths and mourning veils at the end of life.
Making Lace was considered an appropriate pastime for ladies of high moral stature but also used to 'reform' women of low moral values.
From a visual perspective, Lace is made up of both open and solid spaces where equal importance is placed on that which does not exist, as is placed on the threads that holds it all together.
Lace provided a sense of independence as women could earn a living from selling their work. However, lace is also associated with the forced labour of women living in state run institutions who worked without remuneration.
Lacemaking is a traditional practice which has been embedded into the social and economic history of countries worldwide for generations. Yet Lace is still used as a source of inspiration by contemporary makers who continue to innovate and progress our understanding of what lace is and what lace is considered to be.
The Space Between will explore these ambiguities.
Artists/Designers/Makers working with Handmade Lace are invited to submit work for exhibition that responds to the question: In what way is Lace meaningful for you? What truth does it hold? What is hidden within the stitches?
The exhibition will take place in Headford in October 2020 and will take the form of an art trail around the town with lace/artwork exhibited in various locations and curated window displays. The Space Between is funded by Galway 2020 as part of the Small Towns Big Ideas programme.
The show will be opened to coincide with the launch of 2 public art commissions in Headford by artists Selma Makela (Ireland) and Tarmo Thorstrom (Finland).
Selected Artists:
Amy Keefer (Alameda, California)
Andrea Brewster (Oakland, California)
Angharad Rixon (Wollongong, Australia)
Ann Keller (Dublin, Ireland)
Ashla Ward (Athenry, Ireland)
Camilla Hanney (London, United Kingdom)
Daniela Banatova (Belleview, Florida)
Eithne Guilfoyle (Dublin, Ireland)
Eleanor Parkes (London, United Kingdom)
Elisa Gonzalez
Ester Kiely (Headford, Ireland)
Ger Henry Hassett (Headford, Ireland)
Helena McAteer (Borris, Ireland)
Irish Crochet Lace Revival (Dublin, Ireland)
Jackie Magnin (Ahiohill, Ireland)
Jane Fullman (Thatcham, United Kingdom)
Kara Quinteros (South Hadley, Massachusetts)
Karen McArdle
Kim Lieberman (Johannesburg, South Africa)
M Mercè Rovira & Atena Pou
Sr. Madeleine Cleverly (Orleans, Massachusetts)
Malgorzata Szpila (Clydach, United Kingdom)
Marian Nuñez (Vigo, Spain)
Mary Elizabeth Barron (New Beith, Australia)
Norma Owens (Athenry, Ireland)
Olga Ieromina (Leiden, The Netherlands)
Rachel McGrath
Róisín de Buitléar (Dublin, Ireland)
Rosie Finnegan Bell (Newry, Northern Ireland)
Saidhbhín Gibson (Kildare, Ireland)
Suzanne Plamping (Nottingham, United Kingdom)
Tali Berger (Berlin, Germany)
Theresa Kelly (Carrickmacross, Ireland)
Vesna Šprogar (Ljubljana, Slovenia)