The Headford Lace Project is a voluntary community initiative established to research and revive Headford's lacemaking heritage, which dates back to around 1765. We achieve our objectives through workshops, demonstrations, community collaborations, and events that inspire.
Committee Members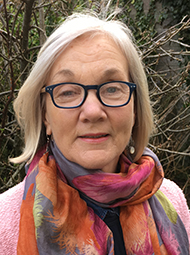 Anne O'Hara Quinn
Education Co-Ordinator
Crafter with specific expertise as a tutor of crochet. Has crafted during Heritage week in Athenry Castle and in Dúchas na Gaillimhe, Druid Lane, Galway.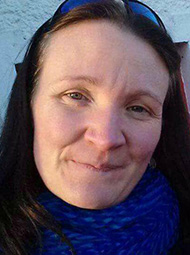 Eilís Nic Dhonncha
Treasurer
Eilís has a background in science and drama and currently works as a primary school teacher. She lives in Headford where she is raising a young family and is committed to making the town a great place to live and to grow up. She focuses on the community development side of the Headford Lace Project.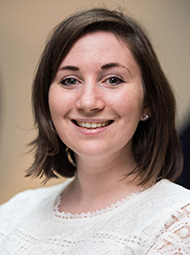 Ella Hassett
Research & Communications
M.Phil in Public History and Cultural Heritage currently working as a Librarian in London. A keen crafter with an interest in the graphic design and brand elements of the project, as well as researching the history of Headford lace.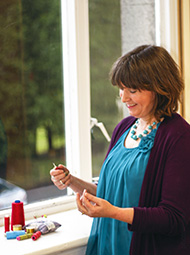 Ester Kiely
Chairperson
Ester Kiely, is a textile artist, whose work is rooted in traditional skills with a contemporary twist. She explores themes of heritage, landscape, language and personal histories. Ester exhibits her work nationally and internationally, offers skills workshops and collaborates on community arts projects.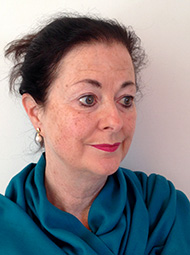 Ger Henry Hassett
Archivist & Librarian
Retired Medical Scientist with a diploma in Health Promotion and interest in the mental, social and physical health benefits to be gained from group craft activities. Experienced embroiderer with newfound interest in lace and its history.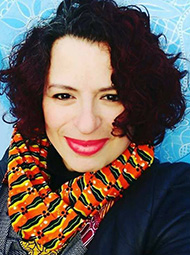 Giulliana Victor Harte
Communications Co-Ordinator
I'm a Brazilian, living in the area with a young family and I fell in love with community work because of Headford Lace. I'm a graduate of a Law School in Brazil and worked as a producer at events such as Carnival and Virada Cultural (a 24h version of Culture Night). I work as a full time Mammy and enjoy involvement in other community groups like Headford Yarnbombers and Headford Ukulele Group.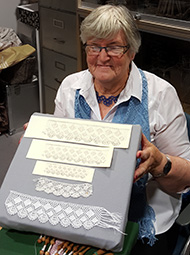 Jackie Magnin
Education Co-Ordinator
Jackie was born and raised in the Netherlands and trained as a teacher. She moved to Ireland in 1996. Jackie has always been interested in many crafts, but bobbin lace is her favourite. When she was asked if she could make sense of the sample of Headford lace, she was only too happy to work out the pattern and start teaching.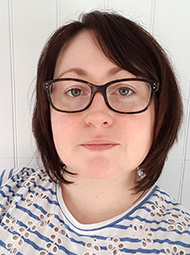 Norma Owens
Research & Communications
B.A. (Hons) Photography specialising in Curatorial Practices. Bachelor of Education. Award-winning blogger with a focus on crafts. Norma enjoys the social history aspect of the project as well as the opportunity to develop skills in making various Irish laces. She is currently replicating an original piece of Headford Lace.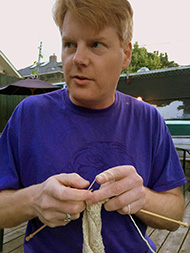 Rusty Weise
Committee Member
Rusty's CV proudly states he is a Swiss Army Knife. He left his home town of Portland, Oregon in 2015 to become an ex-pat in Galway. His day job is writing code, and his spare time is spent learning Celtic harp, studying Irish, being an apprentice potter, knitting, and bobbin lace making. Having researched Irish Lace while still in Portland, he quickly volunteered for the Headford Lace Project, and now enjoys any opportunity to share this historically significant art form.