In summer of this year, while writing up the History of Headford Lace, a detail in a picture caught my attention. The picture in question is a 1796 portrait of Richard Mansergh St. George (1752-1798) by Hugh Douglas Hamilton, and what caught my attention was the jabot, or necktie, worn by St. George.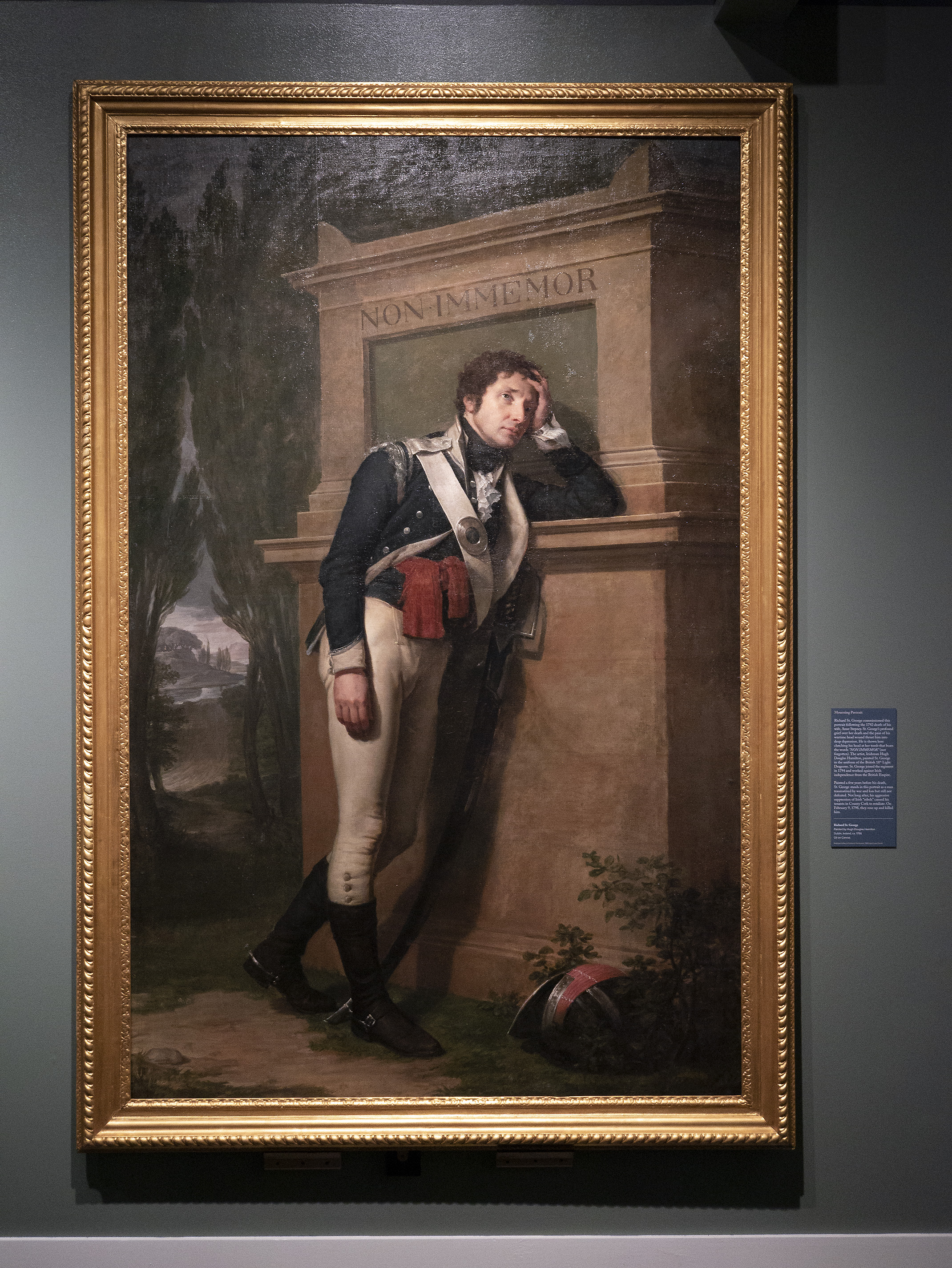 Portrait of Lieutenant Richard Mansergh Saint George c. 1796 by Hugh Douglas Hamilton. Photographed at the Cost of Revolution: The Life and Death of an Irish Soldier exhibition while on loan to the Museum of the American Revolution from the National Gallery of Ireland.
The images I could find online were not detailed enough to answer my question: is Richard Mansergh St. Geroge wearing Headford Lace in this portrait?
A couple of days later, I travelled to Dublin to view the painting in person. To my dismay, I found that the wing containing the portrait was undergoing refurbishment and was closed to the public.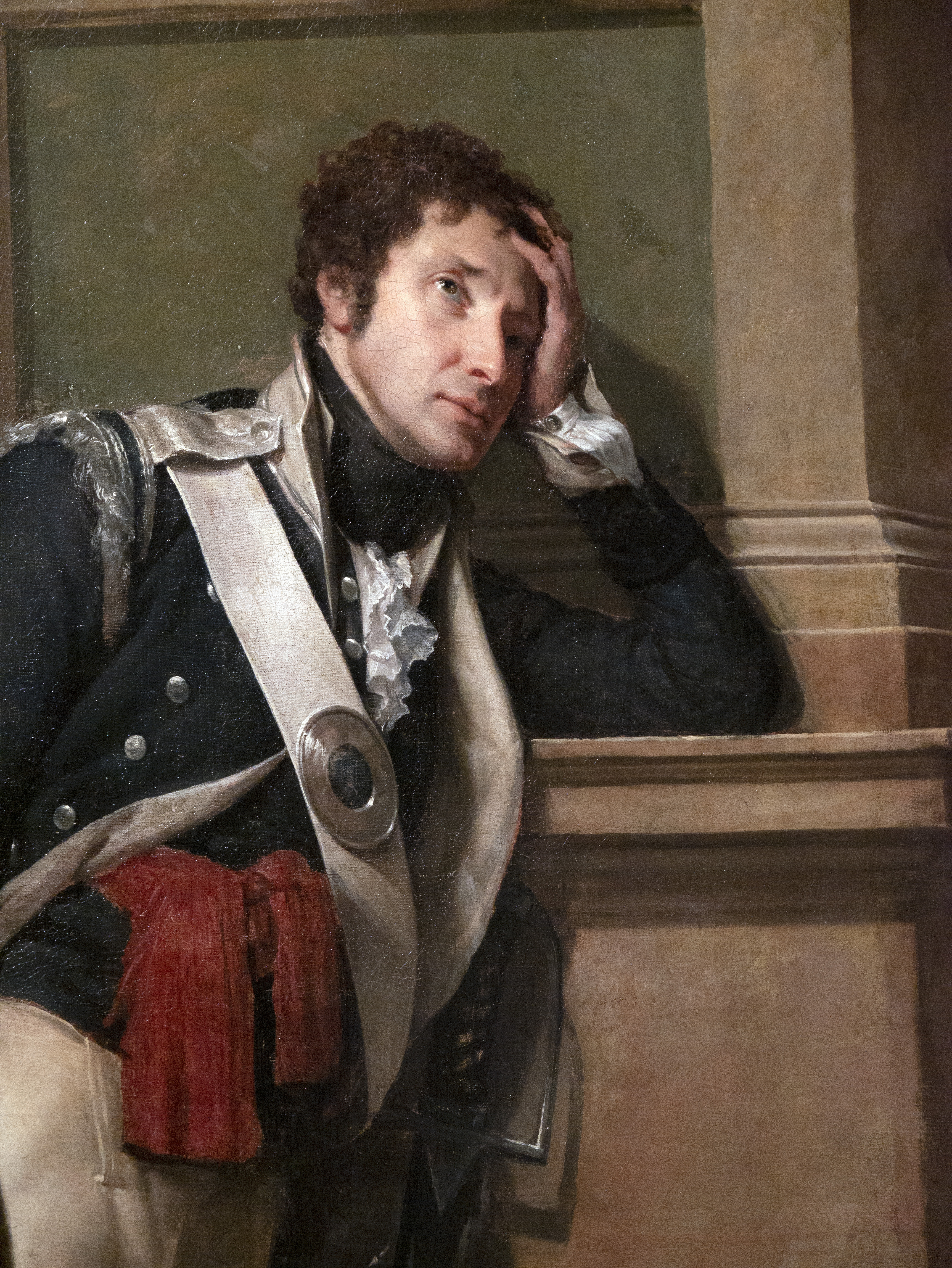 However, I knew that the painting would soon be making its way to America to be part of an exhibition about the life and death of St. George. I was already making plans to visit that exhibition at the Museum of the American Revolution in Philadelphia, so I would have to wait another couple of months to answer my question.
On arriving at the museum last week, the first thing I did was to rush in to see the painting. I used a zoom lens to get a close-up shot of St. George's jabot. To my amazement, there was just enough detail in the painting to confirm that Richard St. George is indeed wearing Headford Lace in this portrait.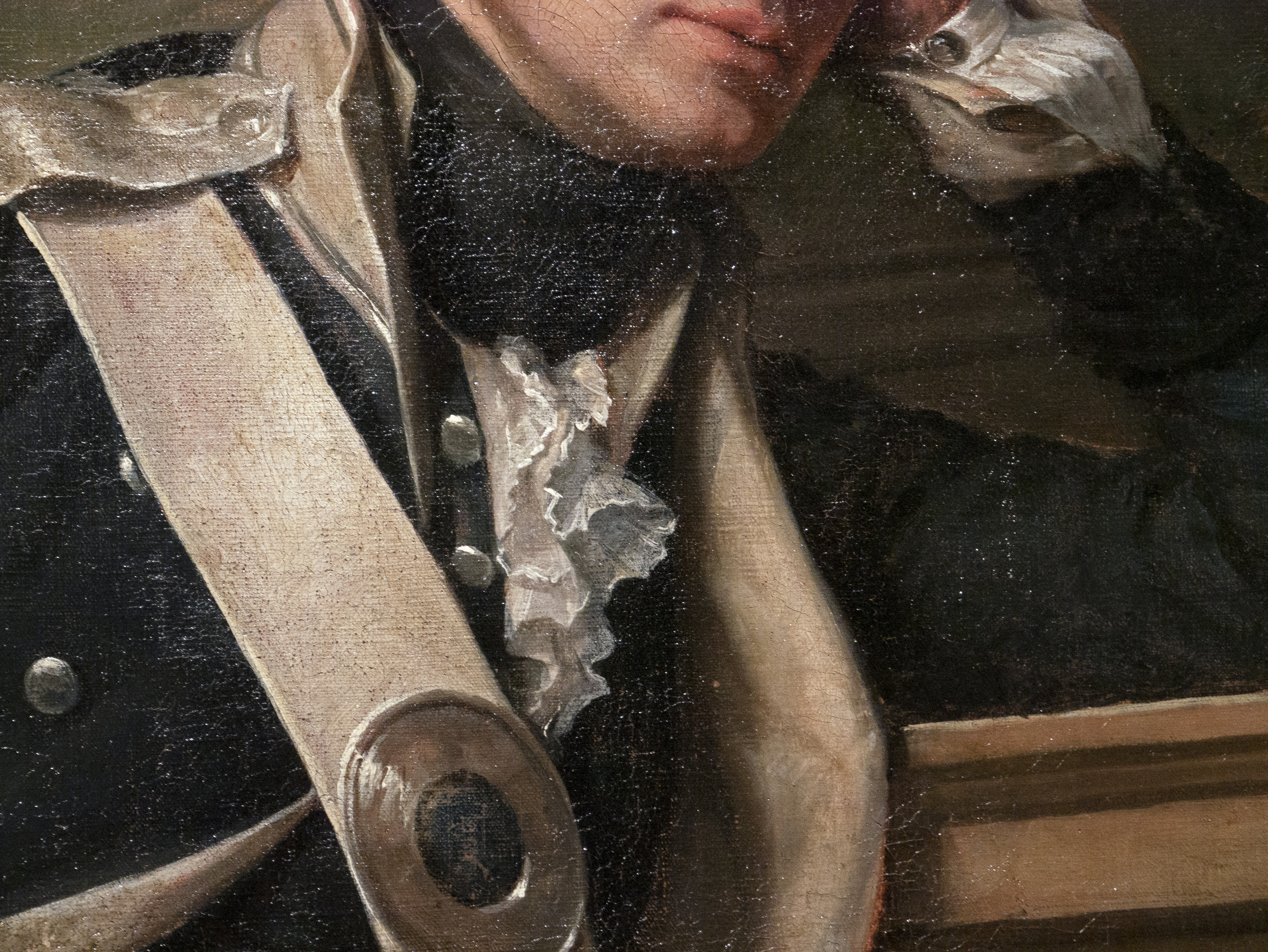 Close examination of this photograph reveals details that are familiar to any Headford lacemaker.
The lace that Headford is known for is a type of bobbin lace in a style known as Torchon. Unlike most laces, which feature floral patterns and leafy sprigs, Torchon lace is characterised by geometric shapes such as diamonds, trangles, and chevrons. Lozenge-shaped stitches known as "spiders" and scalloped edges called "fans" are also common.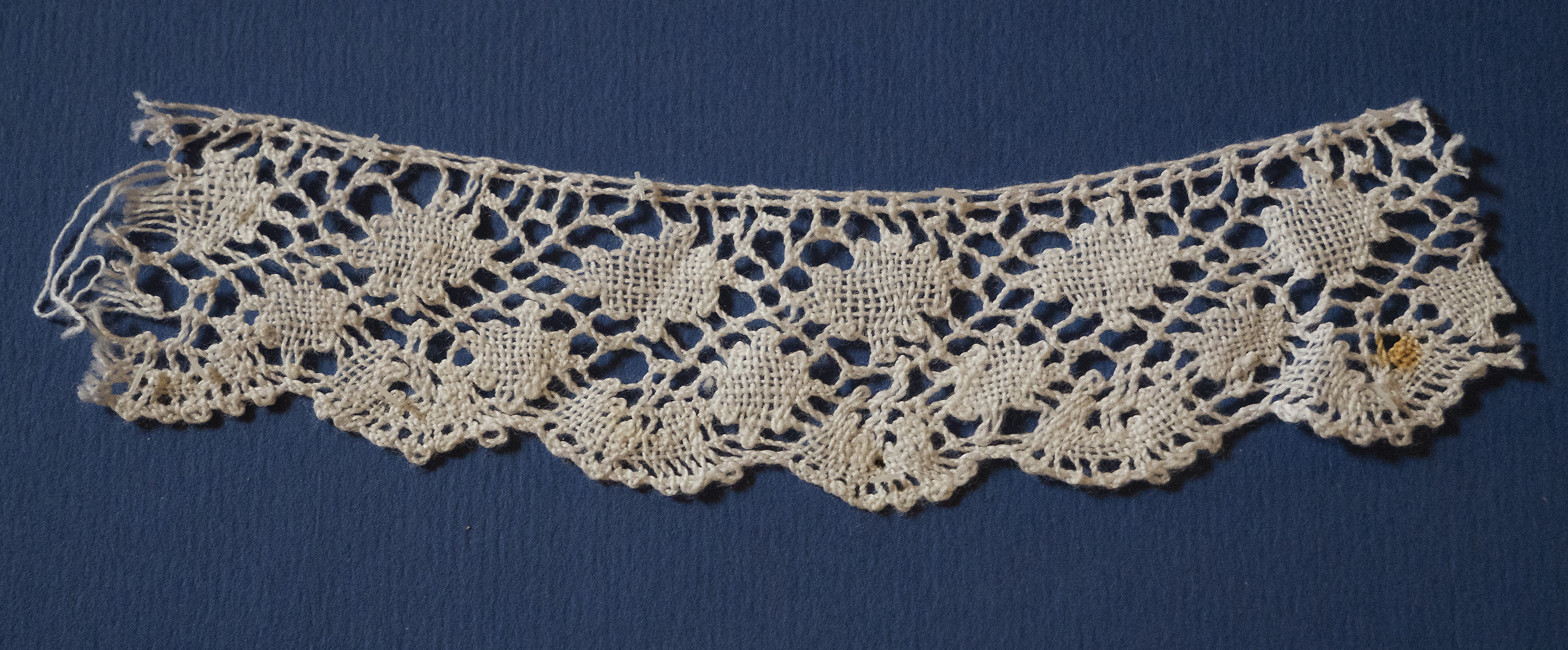 An original piece of Headford Lace (ca. 1904) from Headford Castle
On examining the painting, some of those familiar features of Headford Lace were revealed by the artist's brushstokes.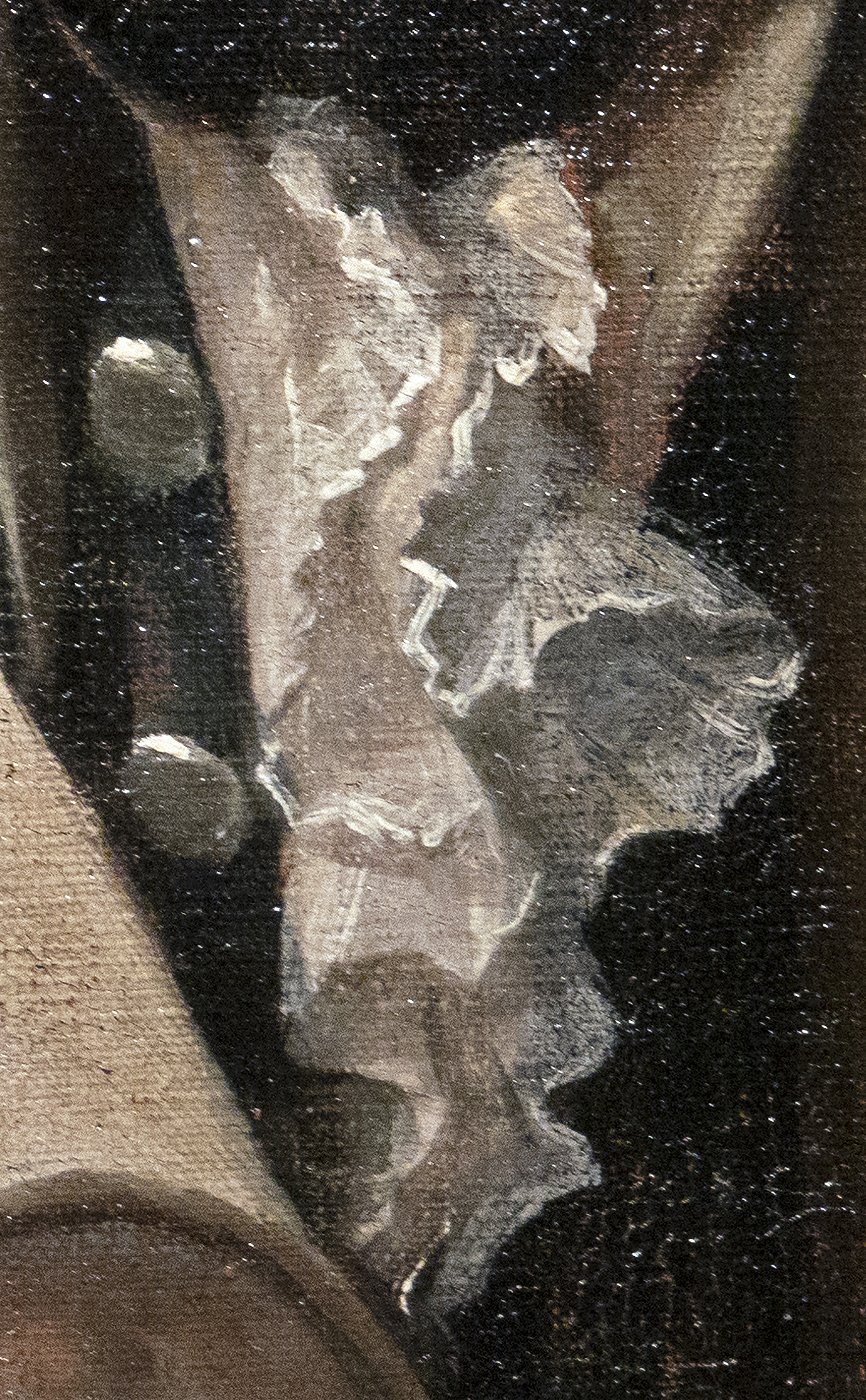 In this image, I have used pink to highlight the diamond shapes created using cloth stitch, or whole stich in Headford Lace.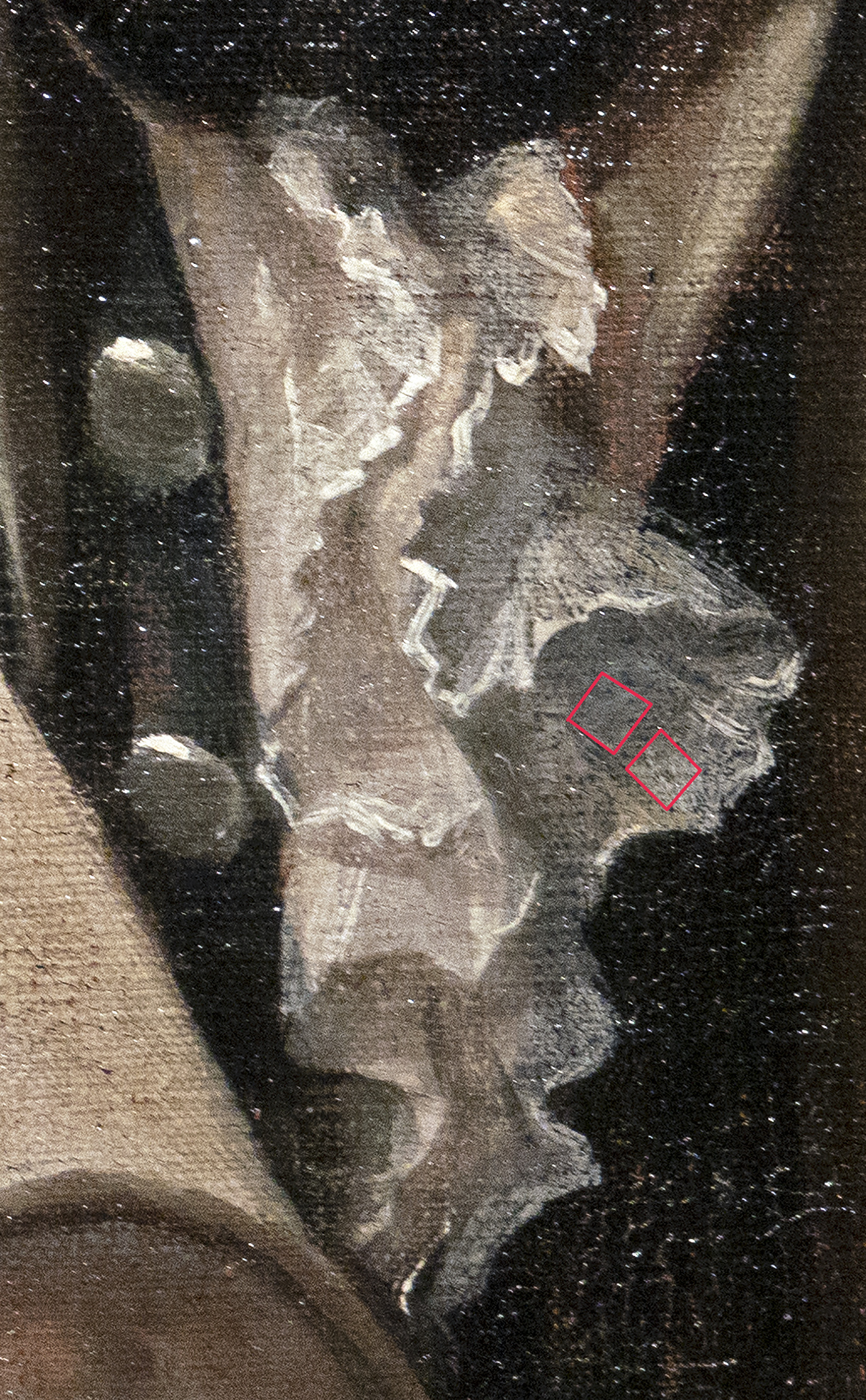 I have used orange in this image to highlight the scalloped edges of the fans and the distinctive V-shaped pattern of stitches used to form the fan shape.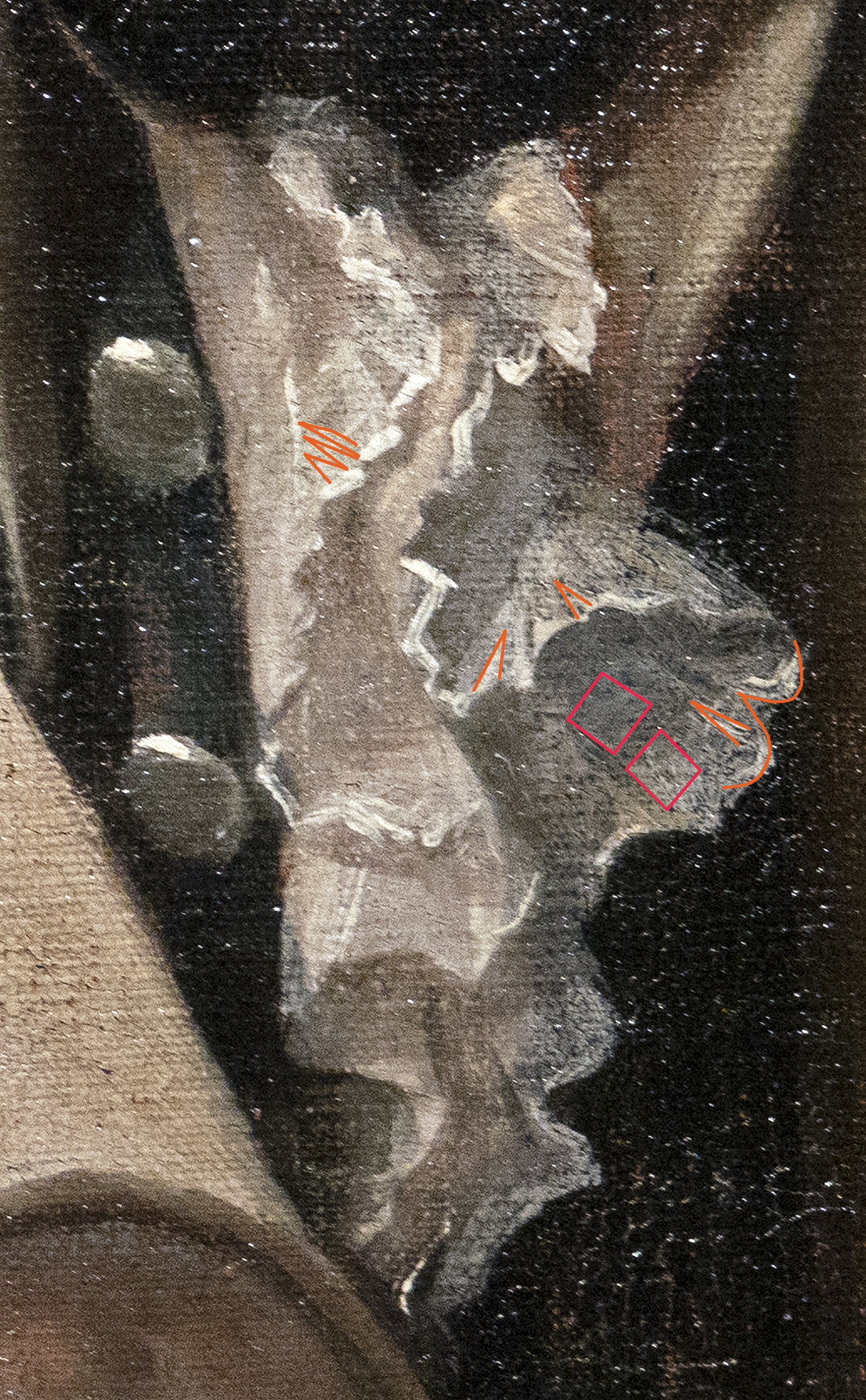 We can compare the shapes in the painting with those found in the original piece of Headford Lace.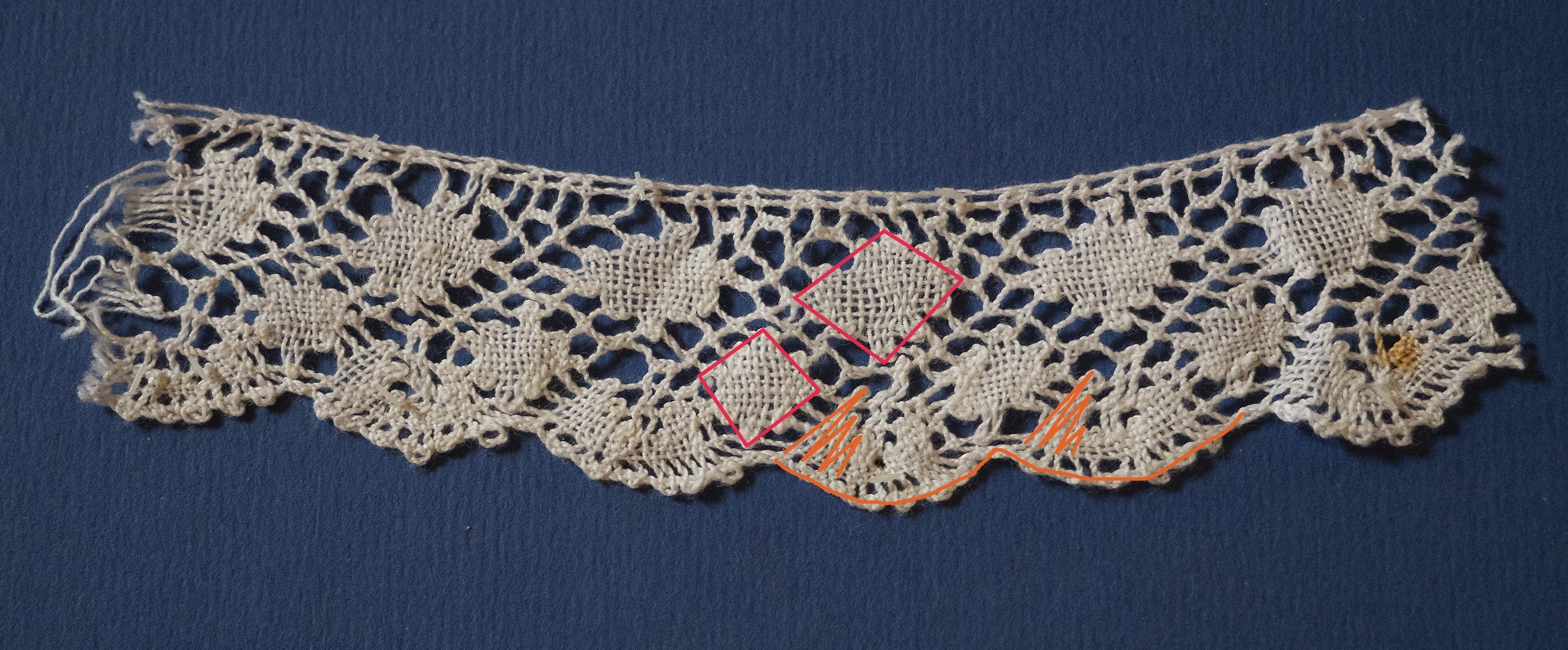 To date, only one known example of Headford Lace survives, made about 1904. What is interesting to note is that the lace in the 1796 painting very closely resembles the pattern of that piece, even though they were separated in time by over a century.
Matthew Skic, the curator of the Philadelphia exhibition, confirms that this painting depicts St. George wearing the uniform of the British 18th Light Dragoons, a regiment he had joined in 1794. As an officer, he would have had discretion around what shirt he could wear with his uniform. Wearing lace was fashionable for men at this time and, as a patron of the Headford Lace industry, it makes sense that he would wear some of the lace made on his own estate.
Are there other examples of Headford Lace in existence? I have no doubt that there are; the only tricky thing being to prove the provenance of any piece we may unearth. Headford Lace Project are constantly researching and exploring every possibility, and the fact that we just found an example hidden in plain sight gives us hope of discovering more.
Cost of Revolution: The Life and Death of an Irish Soldier is at the Museum of the American Revolution in Philadelpia until St. Patrick's Day 2020. Direct flights to Philadelphia are available from Dublin.