Headford Lace Lockdown Project
As we are all confined to home and our local area during lockdown it is a great opportunity to embark on a new project with Headford's unique heritage in mind. Flax was commonly grown in this area of north Galway as far back as the 1700s as thread was needed for the bobbin lace and weaving industries in the town.
This Spring, committee member Ester sourced and distributed Flaxseed to willing participants. A small crop trial has started in our own gardens. Spending more time in green spaces is associated with better physical and mental health and a greater sense of wellbeing. Gardening is a joyful sensory experience as we encounter the wonderful scents and colours of nature. This is particularly important for us all just now. We can now follow the progress of these flaxseeds and look forward to seeing their beautiful blue flowers in time.
Flax Growing Diary: May 2020
20 May
Ester delivered a small packet of flax seeds, Linum usitatissimum "Suzanne" sourced from the Netherlands.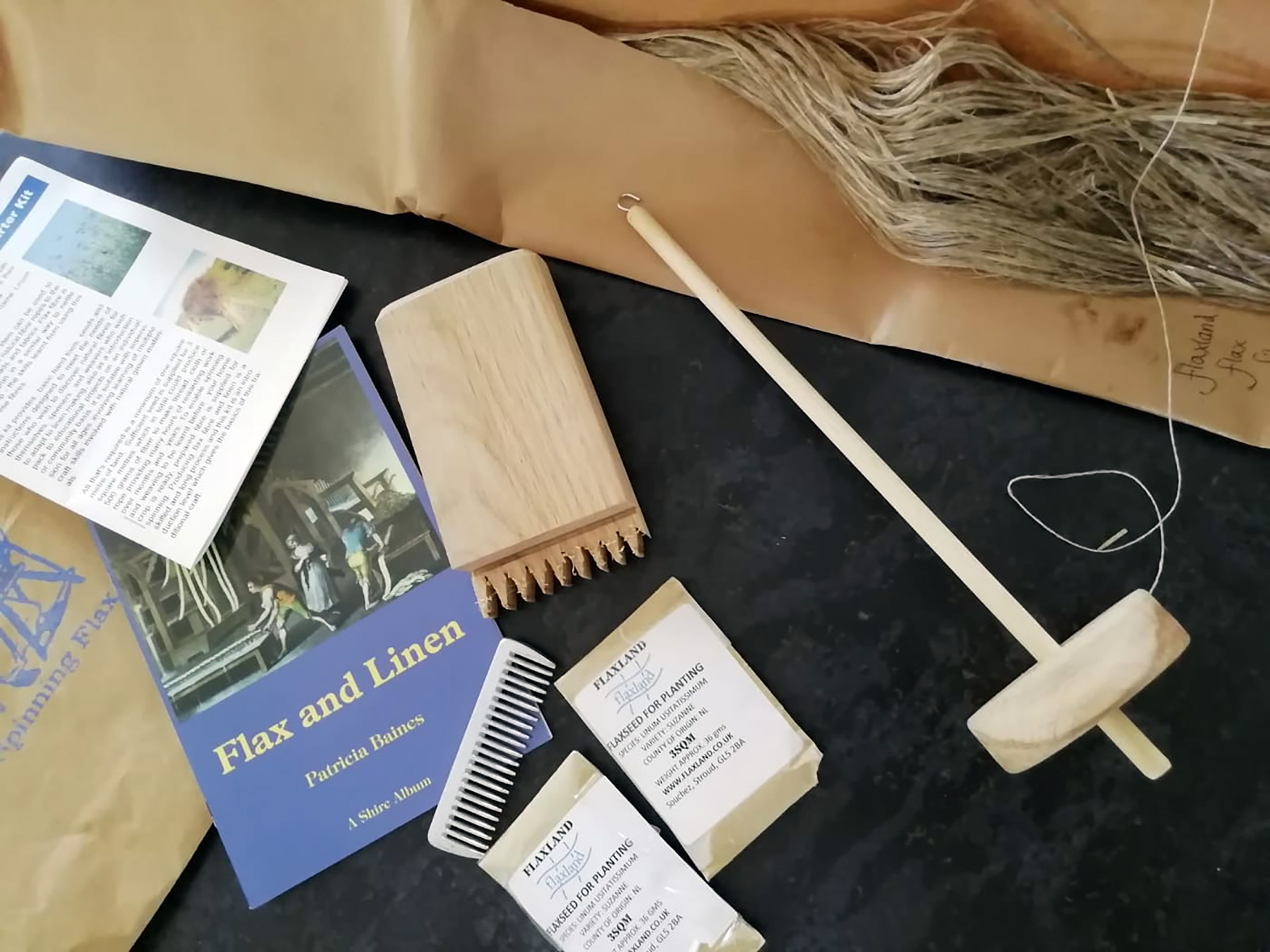 24 May
Flax seeds were broadcasted across a small area.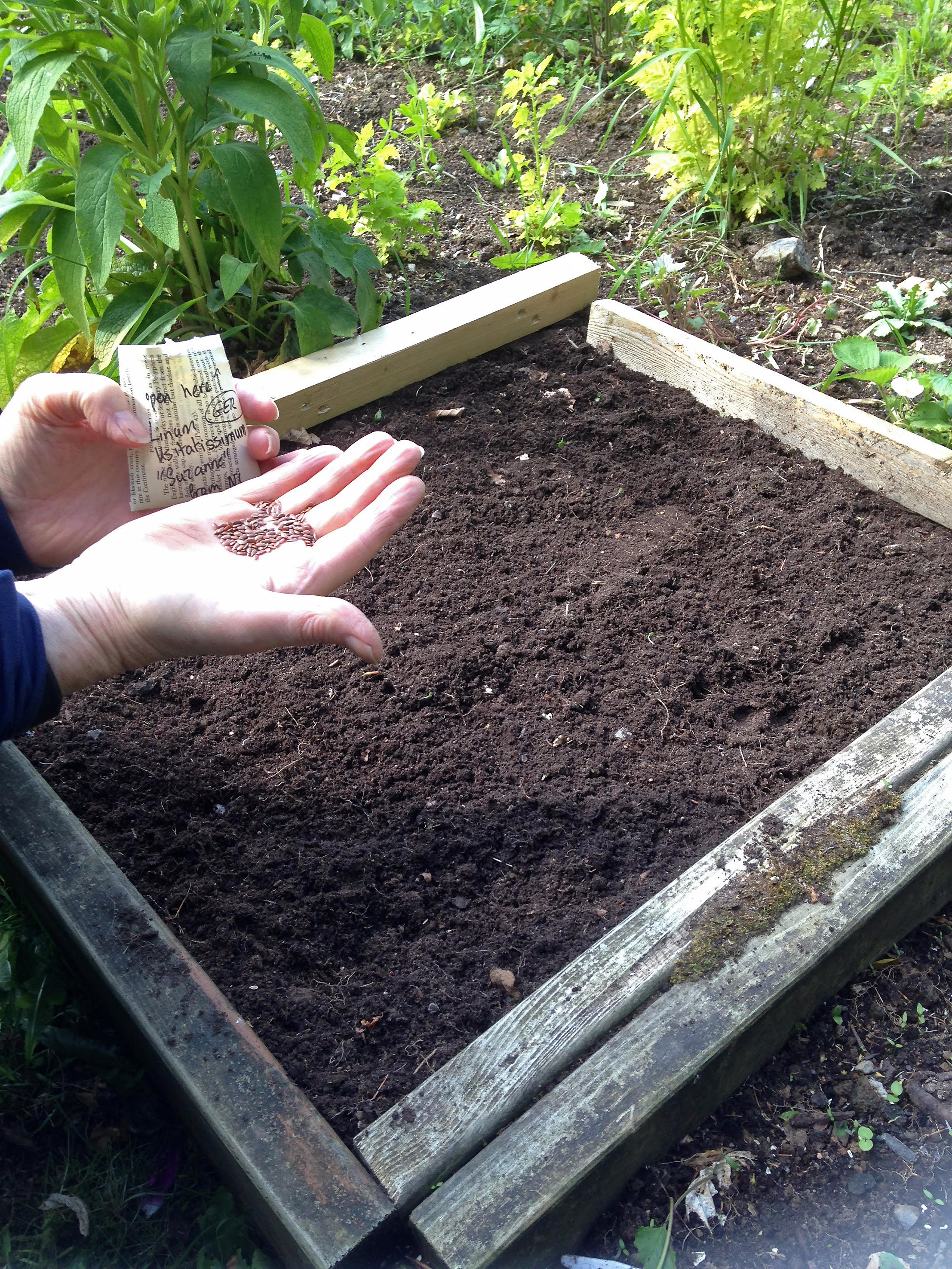 25 May
Hedgehog rooted out the plot. Soil returned to the area and covered with wire mesh.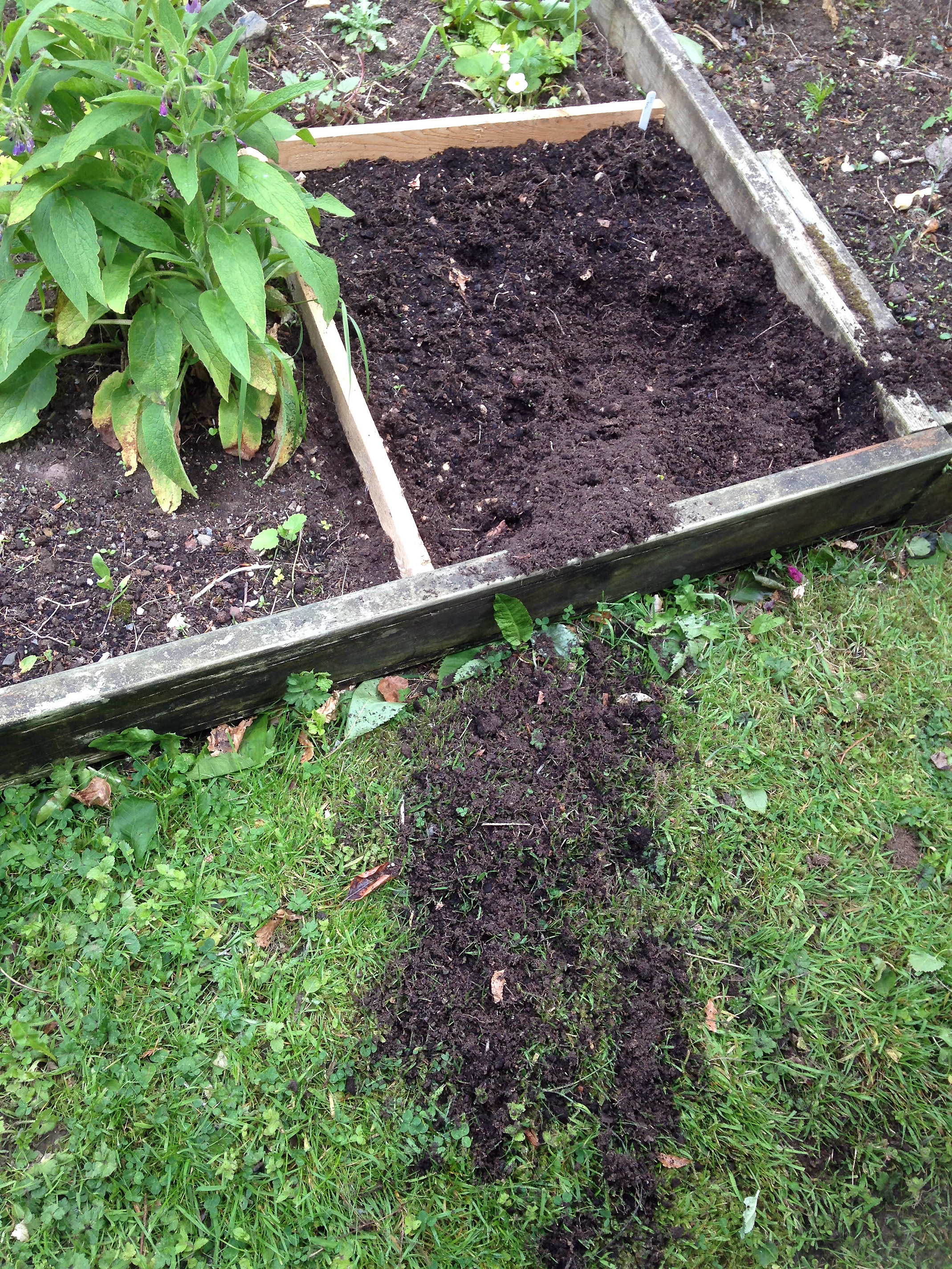 30 May
Seeds have germinated