Veronica Rowe is the grand-daughter of Florence Vere O'Brien, who established the Limerick Lace School in 1889. Veronica has recently loaned her grandmother's fine lace collection to the Hunt Museum in Limerick. Lacemakers have been flocking to the museum to view the temporary exhibition of this collection, which runs at the museum until Friday, 5th July. Yesterday, it was the turn of Headford Lace Project members Ester and I.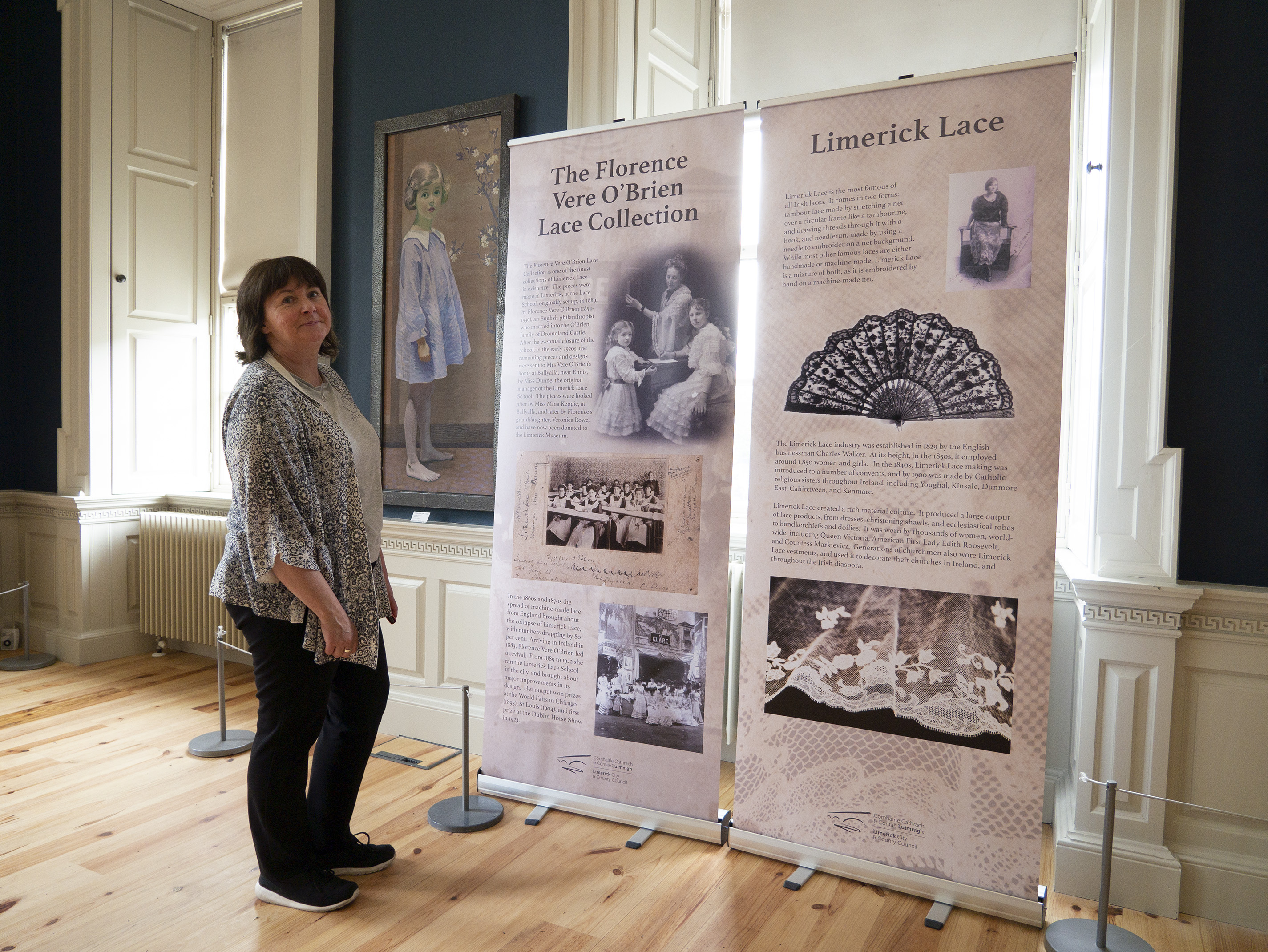 Headford Lace Project chairperson, Ester Kiley, at the exhibition of the Florence Vere O'Brien collection of Limerick Lace at the Hunt Museum.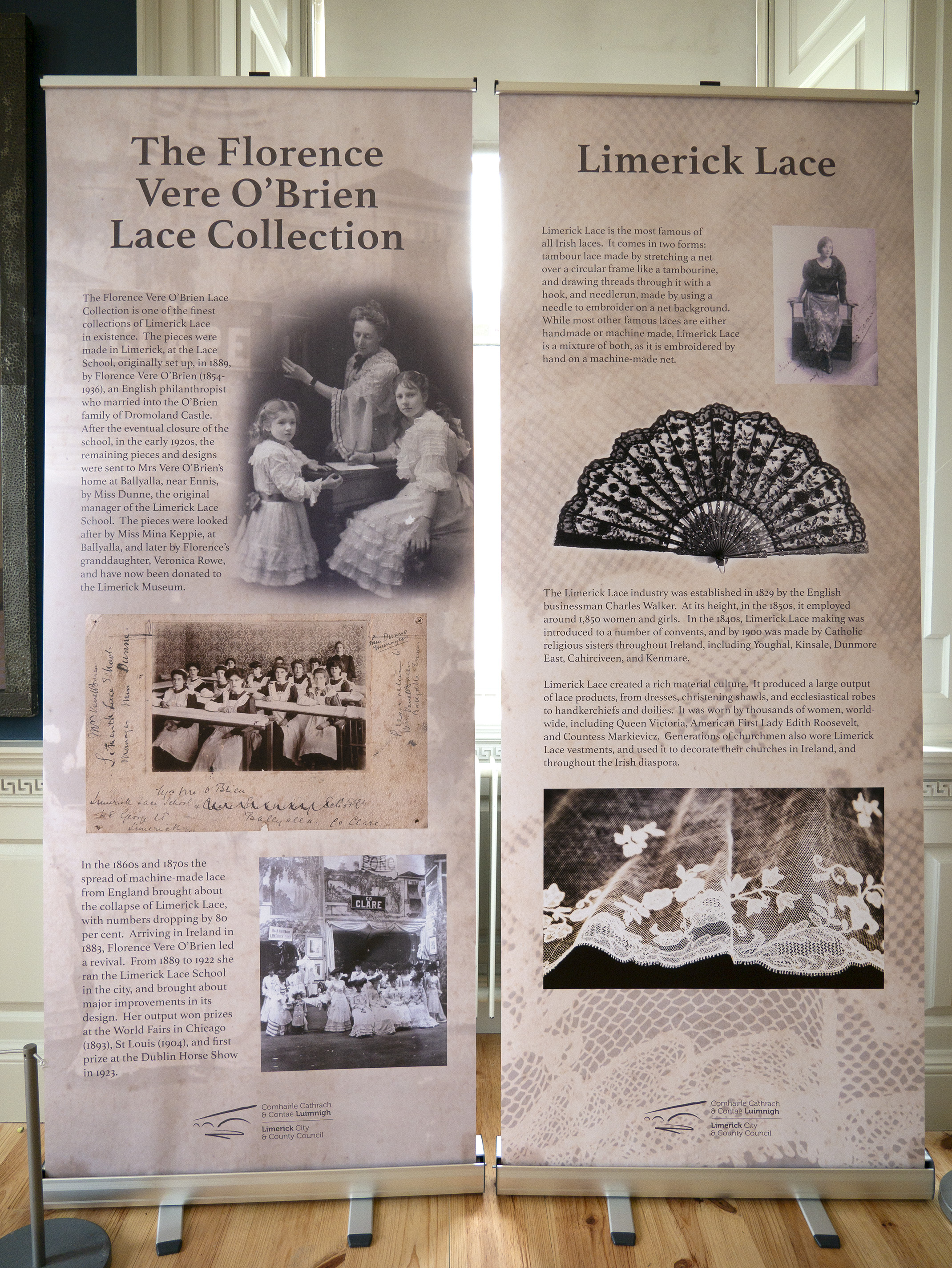 The exhibition consists of two display cabinets and a separate framed piece. It wasn't long before we had our noses pressed to the glass!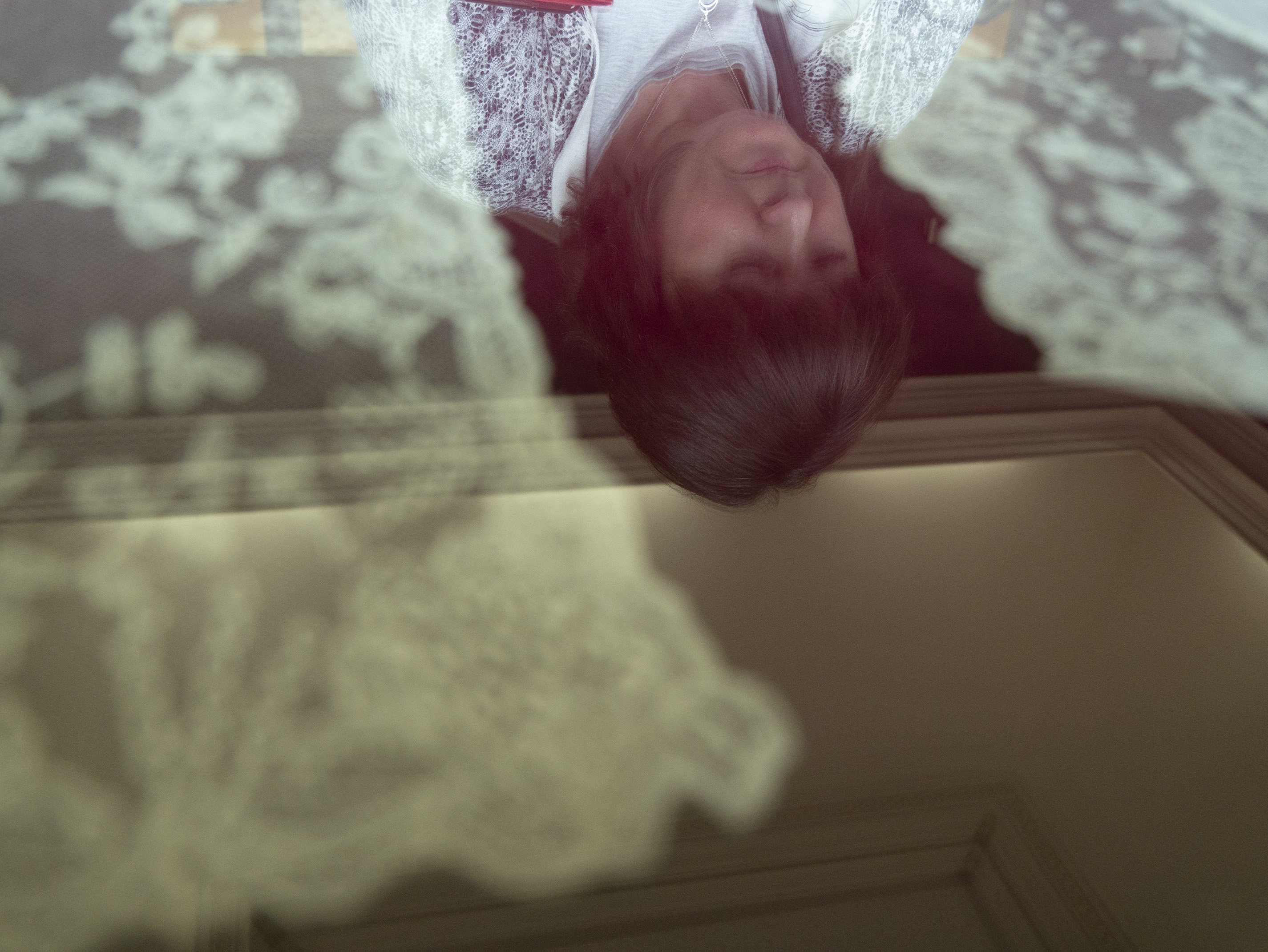 The first cabinet contains five pieces, including two black laces.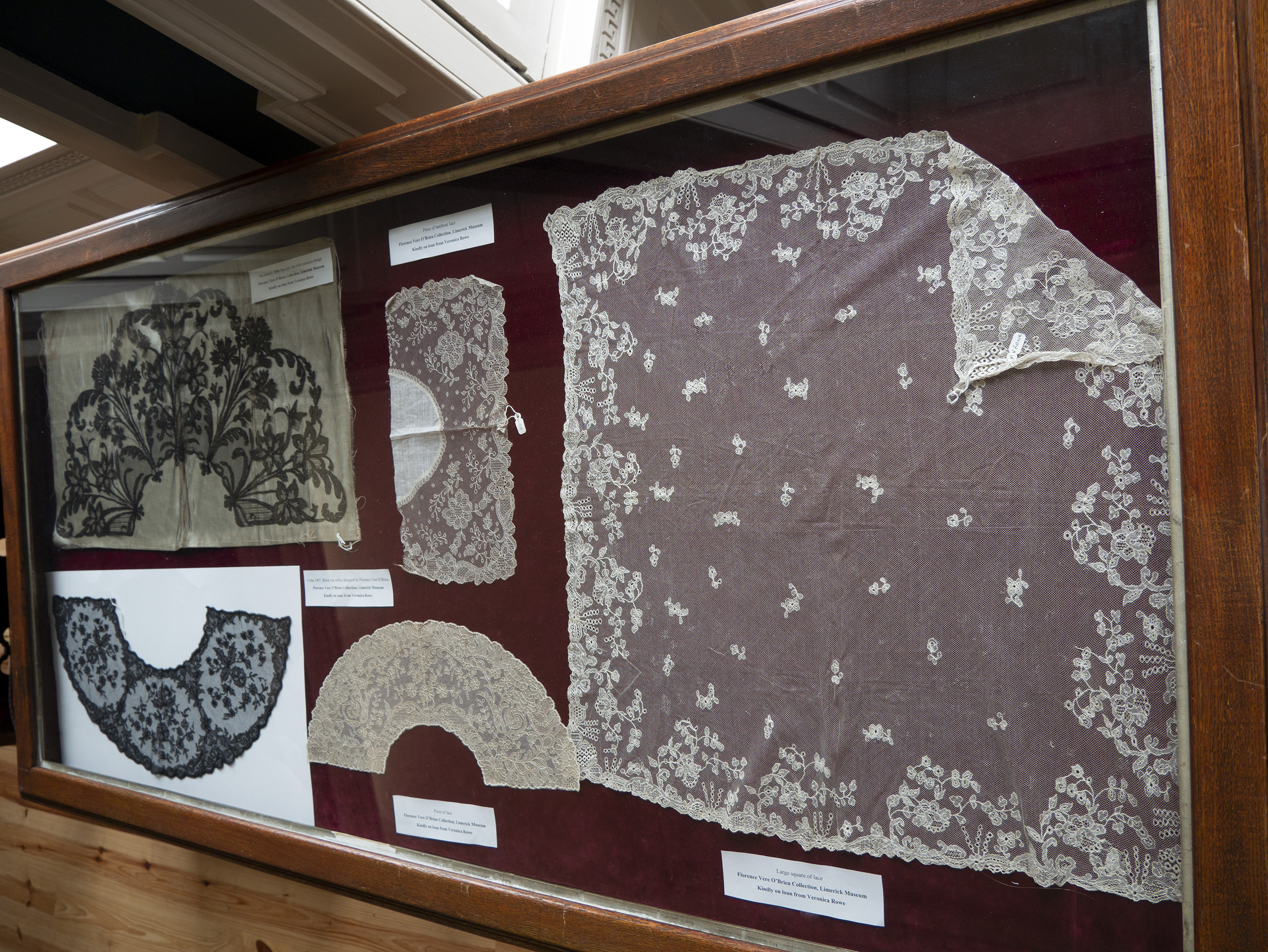 My favourite piece of all is the uncut fan c.1908 described as 'Run lace fan with carnation design'. The garden design with beautiful butterflies is so endearing!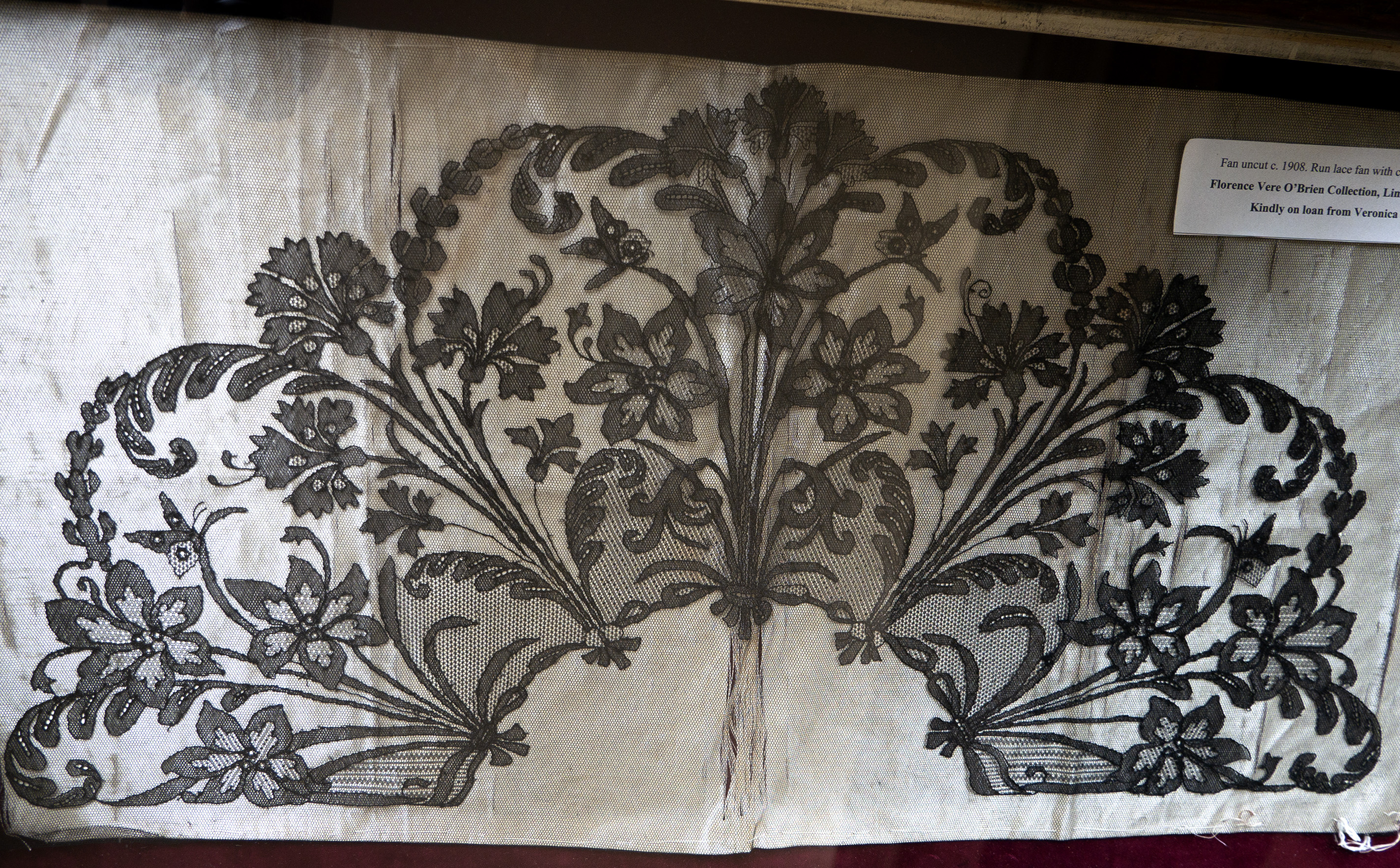 The other black piece is a collar, dated 1907, and designed by Florence Vere O'Brien herself.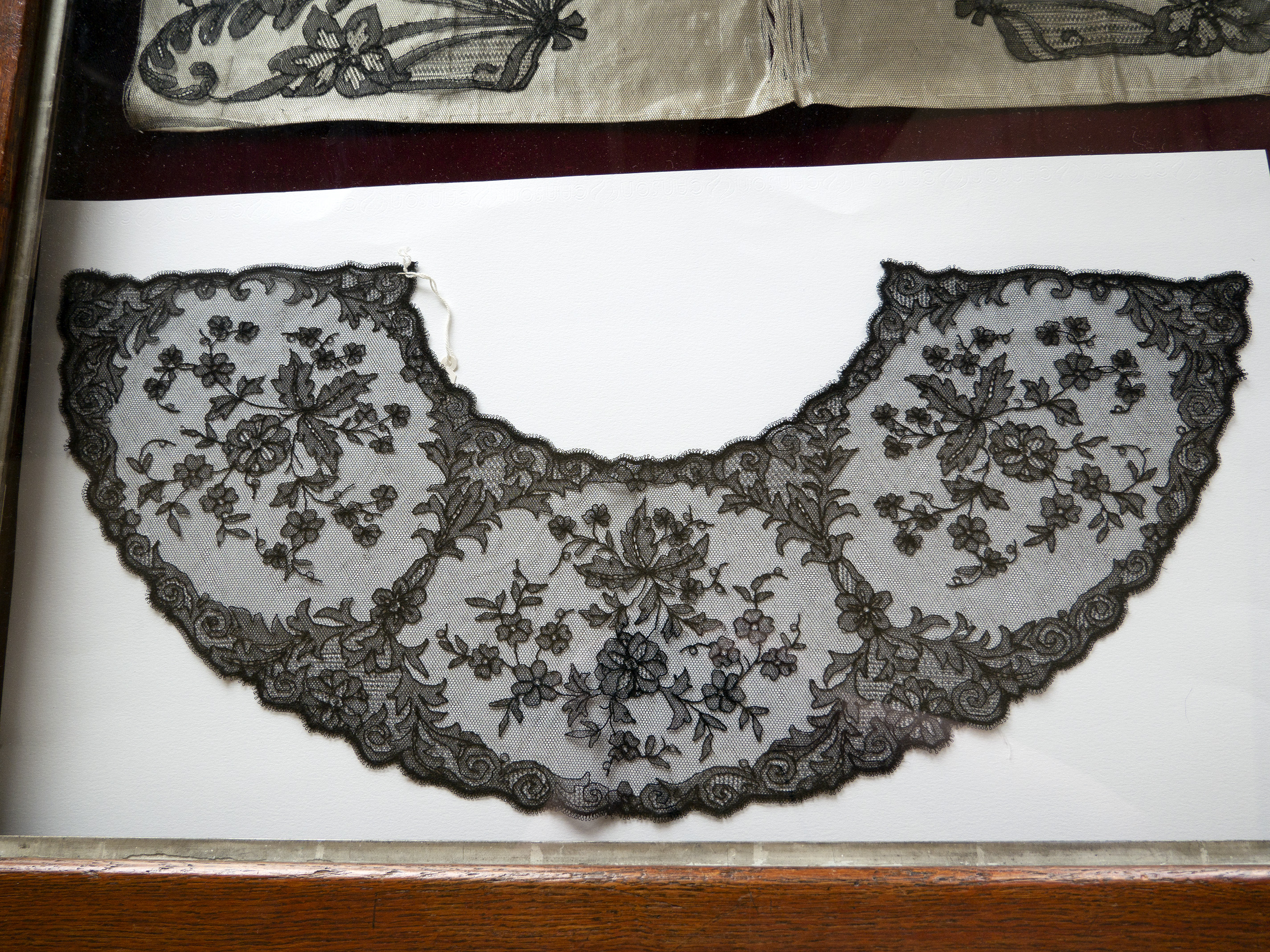 The design is as gorgeous as the stiches are finely worked.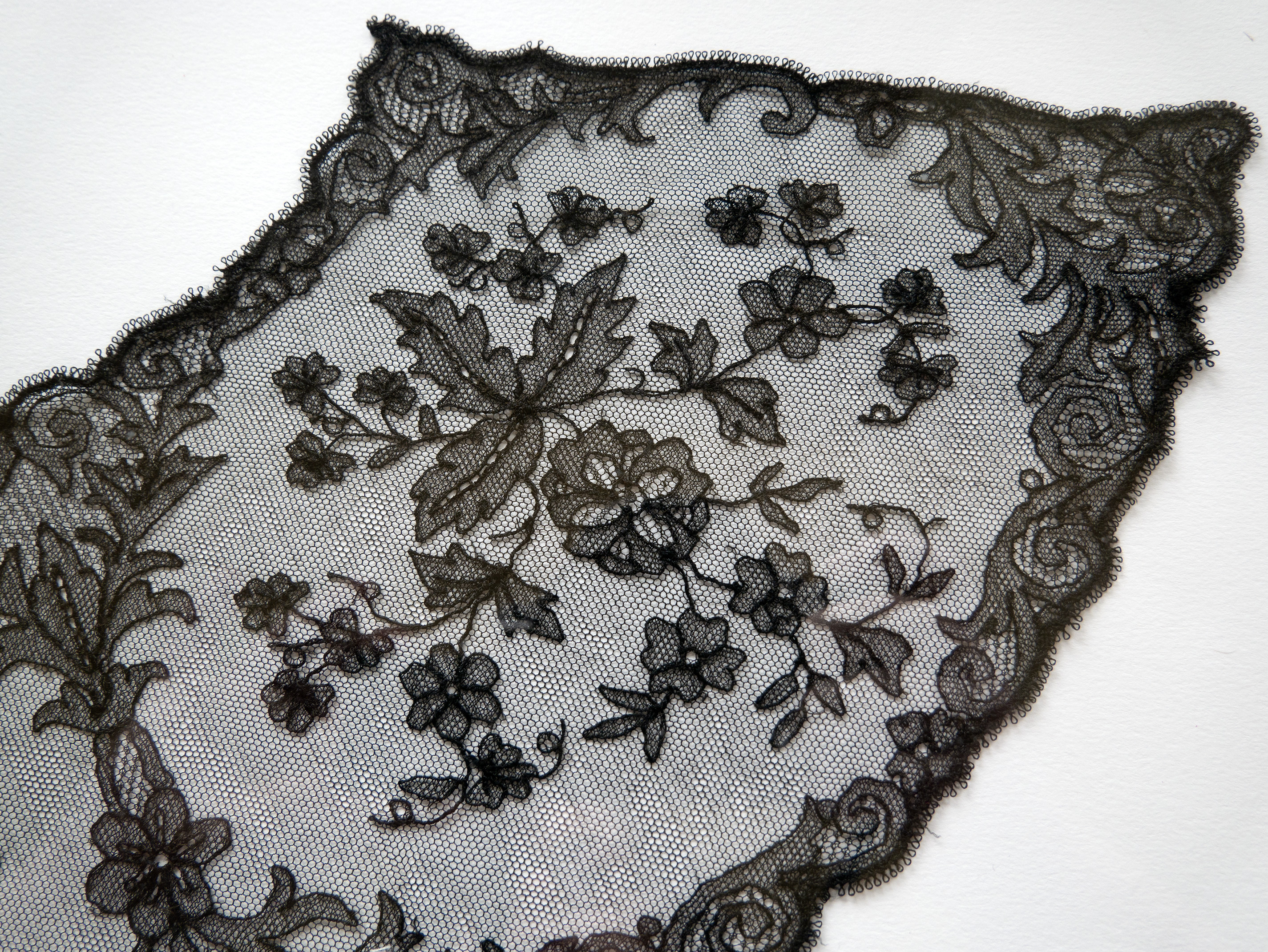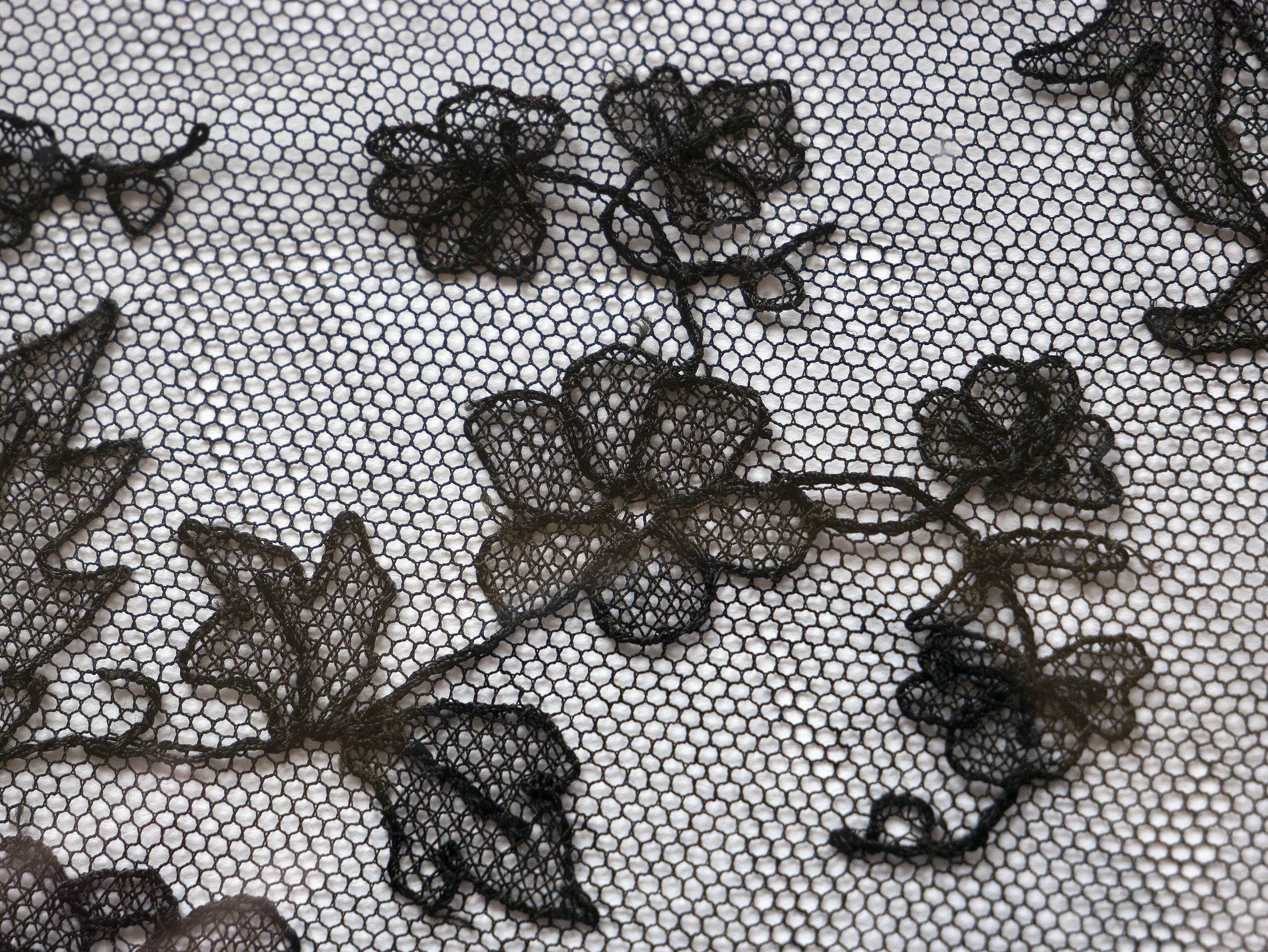 Both of the black laces are worked on the modern hexagonal net.
One beautifully delicate floral desigh had been attached to a circular piece of fabric, but appears to have been cut.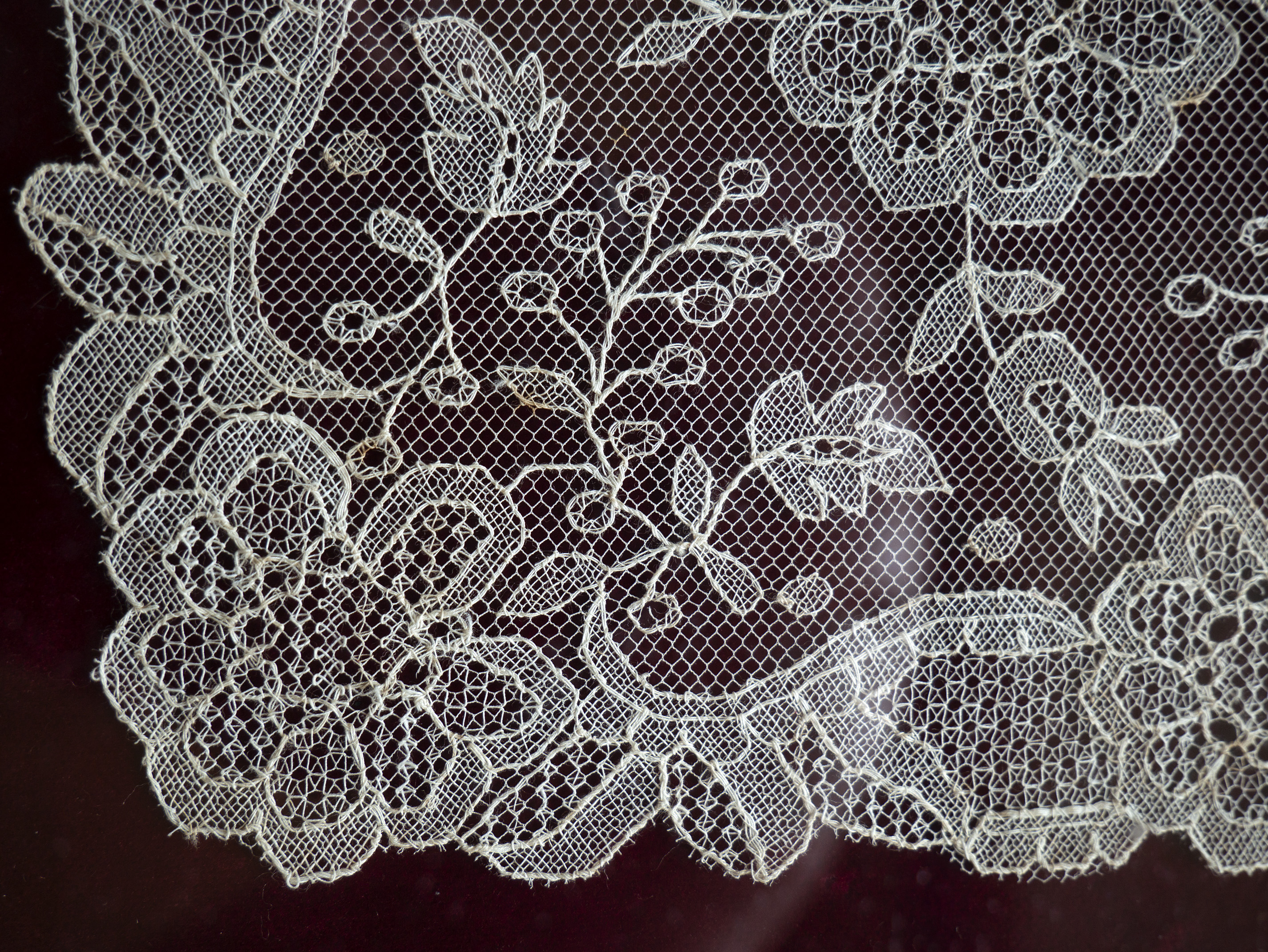 This example is very interesting because the filling stitches are done in a contrasting ecru thread.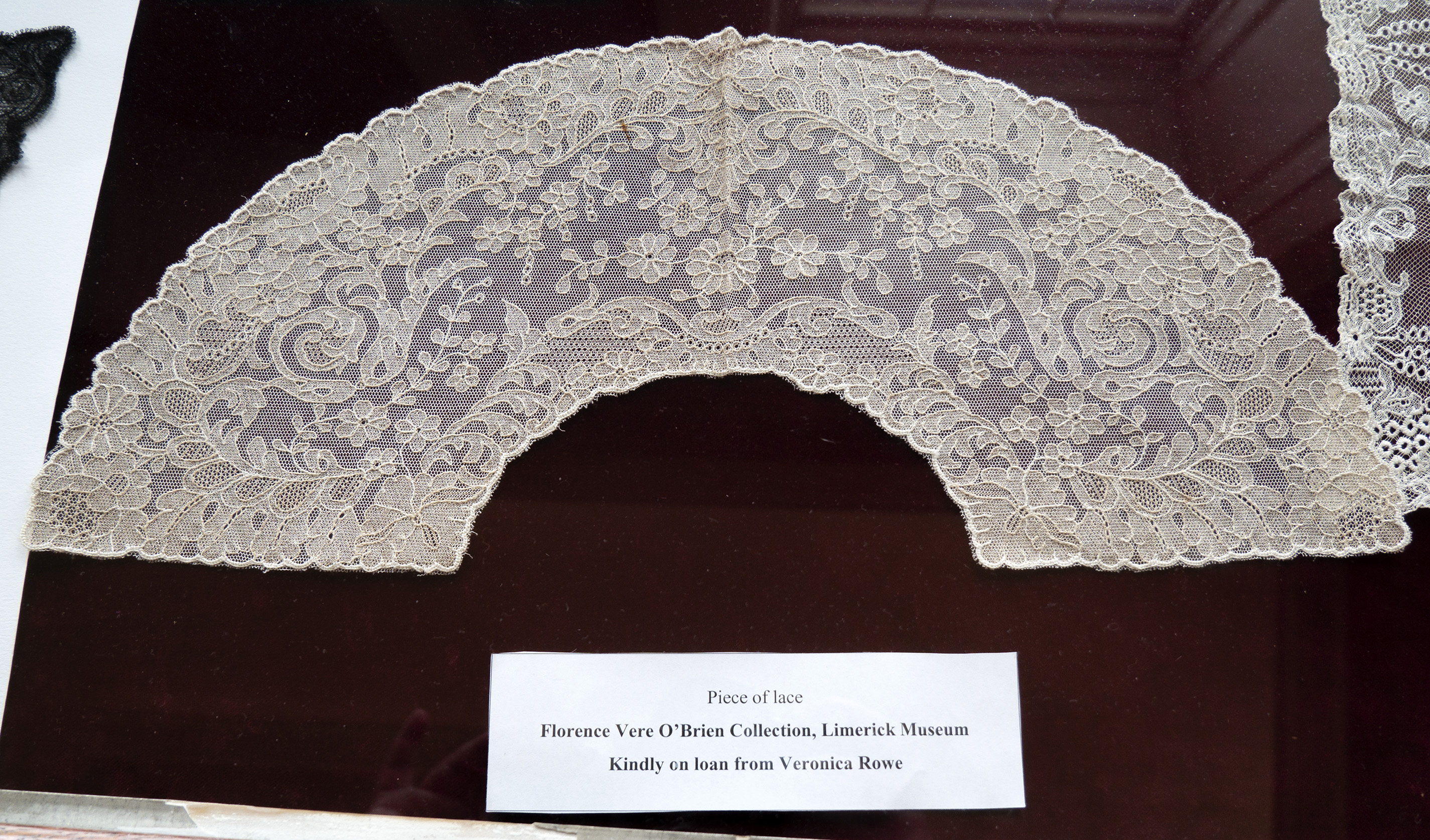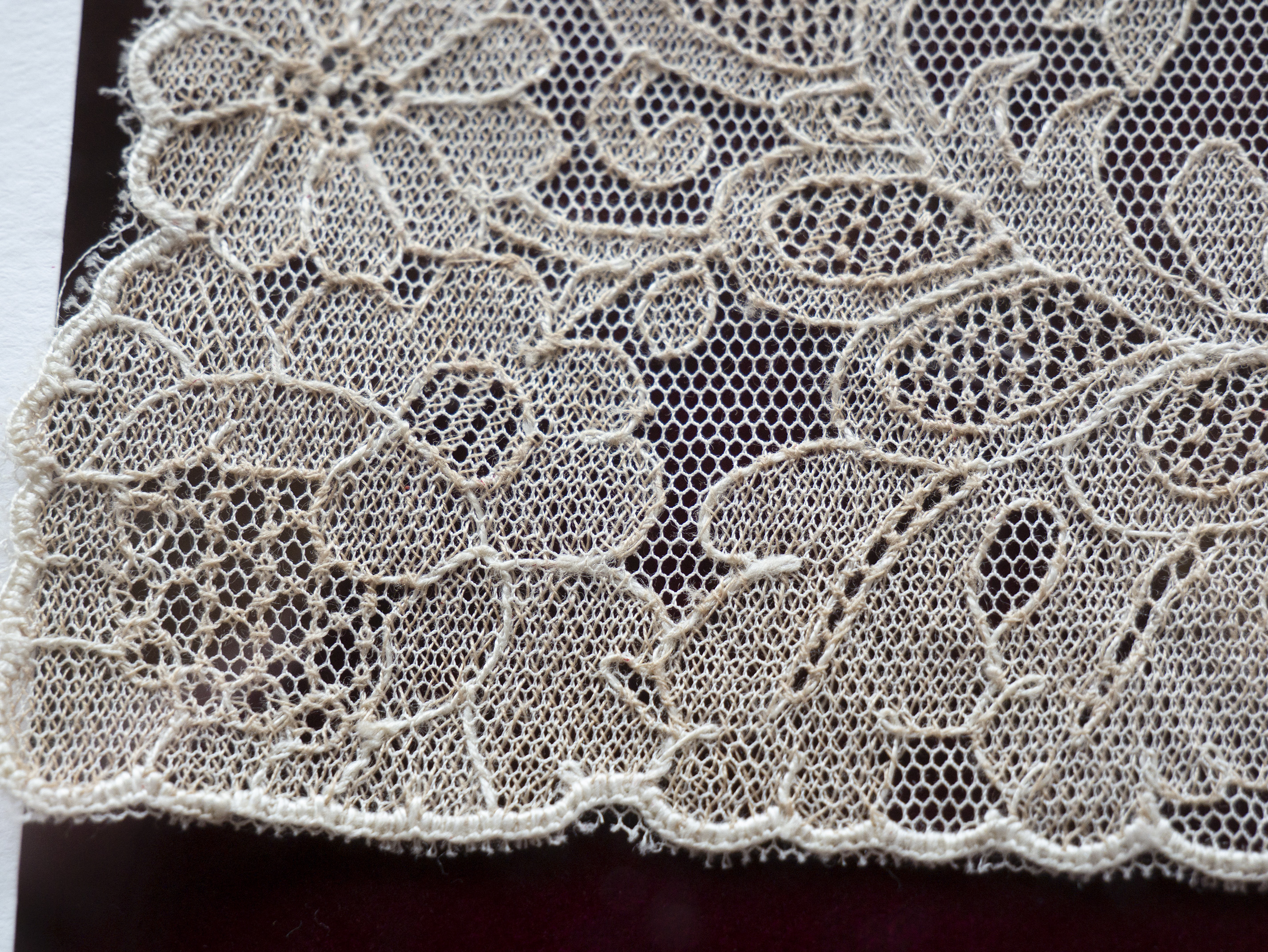 The larger piece caught my eye for an unusal reason. Can you spot it?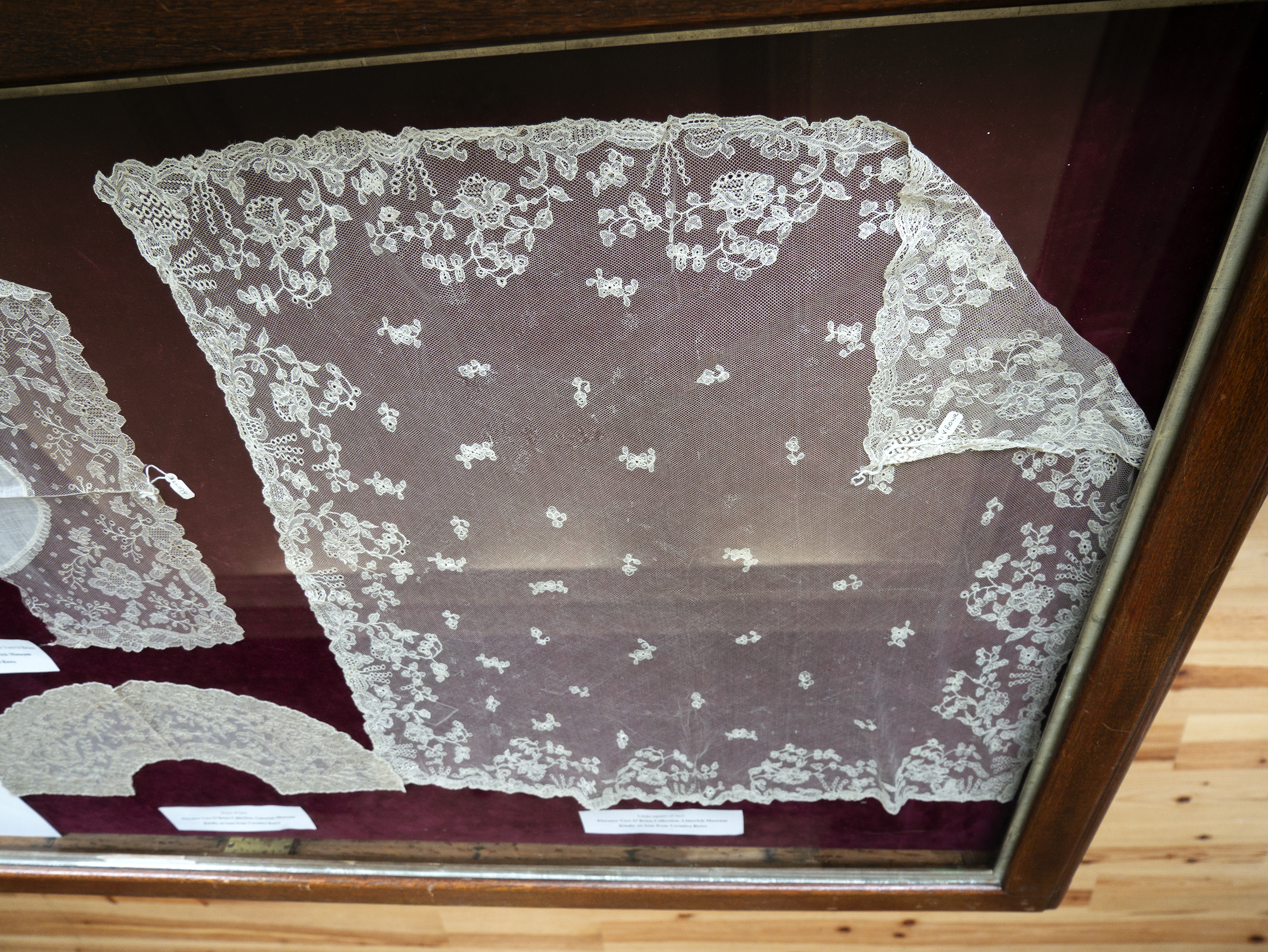 There is a barely-perceptible repair to the netting. It is impressive work.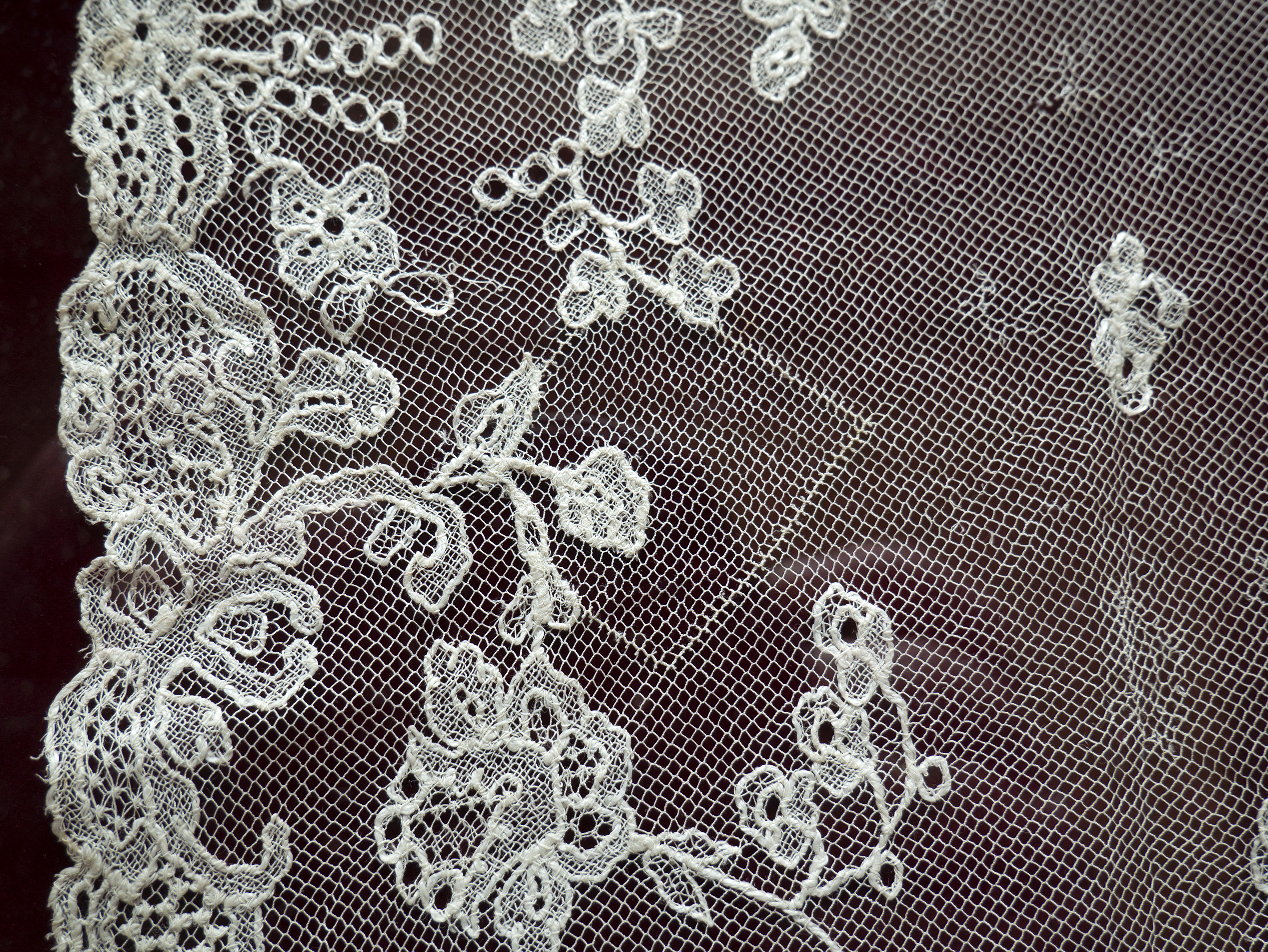 The second cabinet also has five pieces of lace, including a pair of sleeves dated 1900. They are incredibly delicate and would have looked stunning on any dress.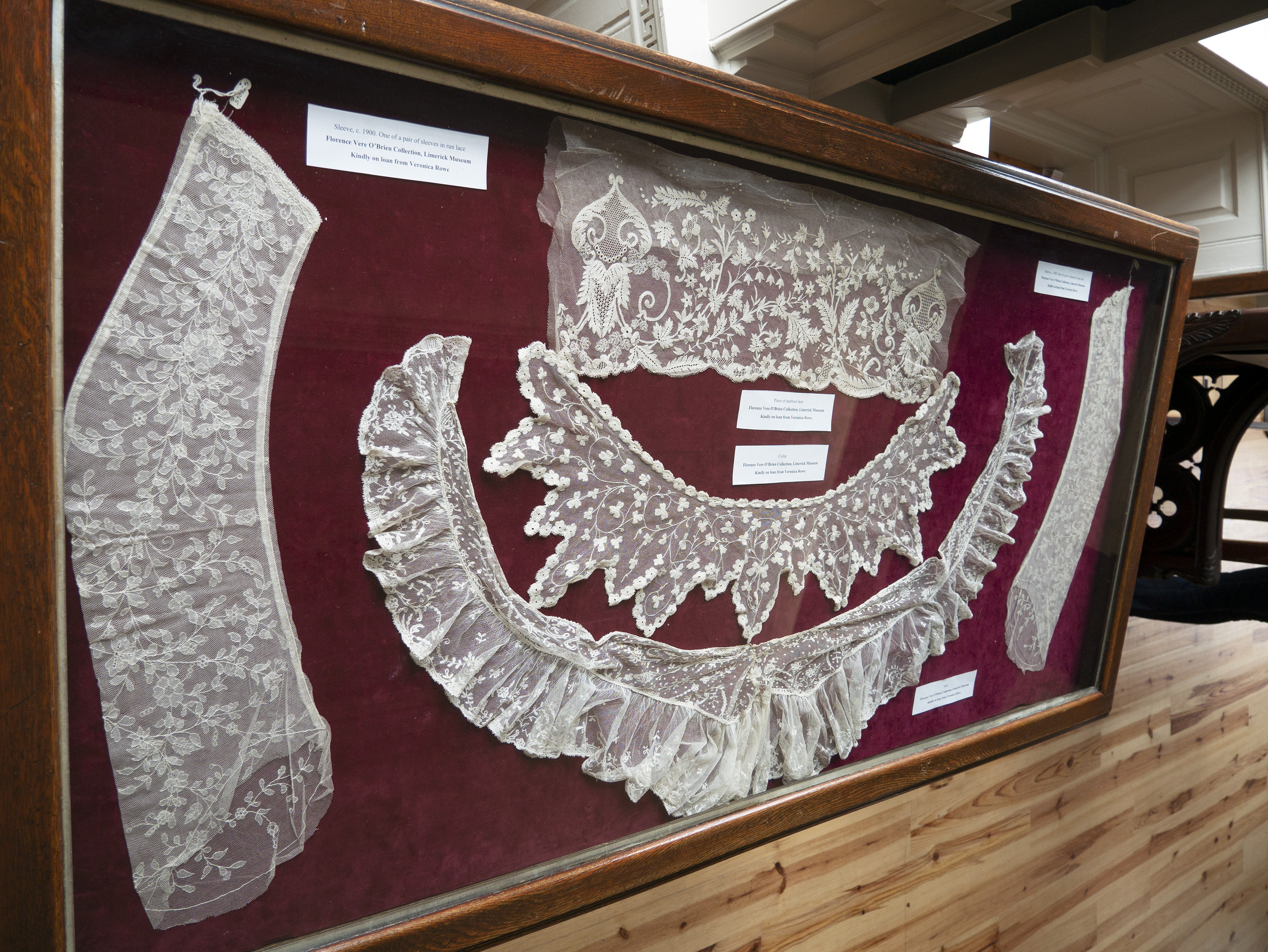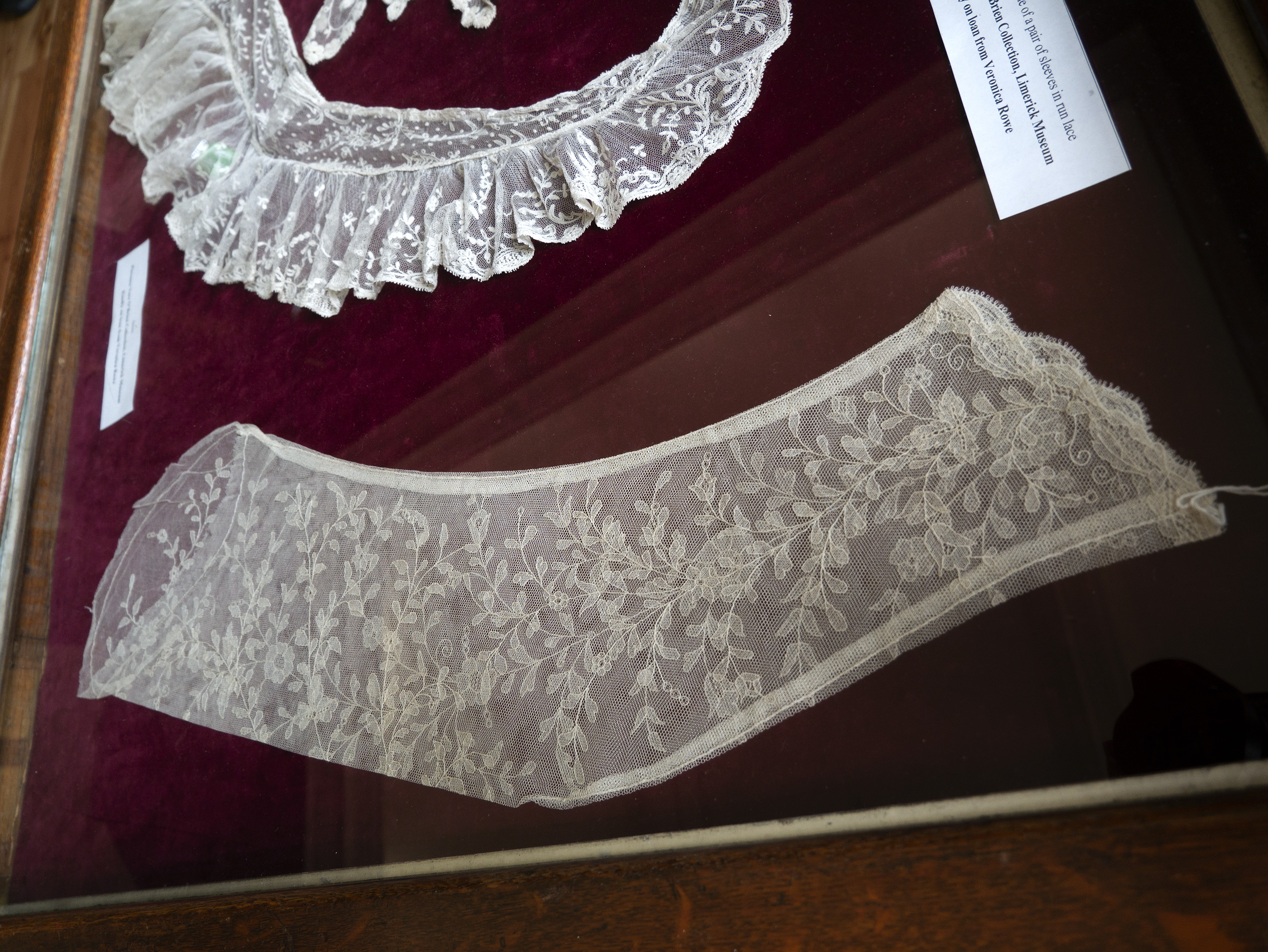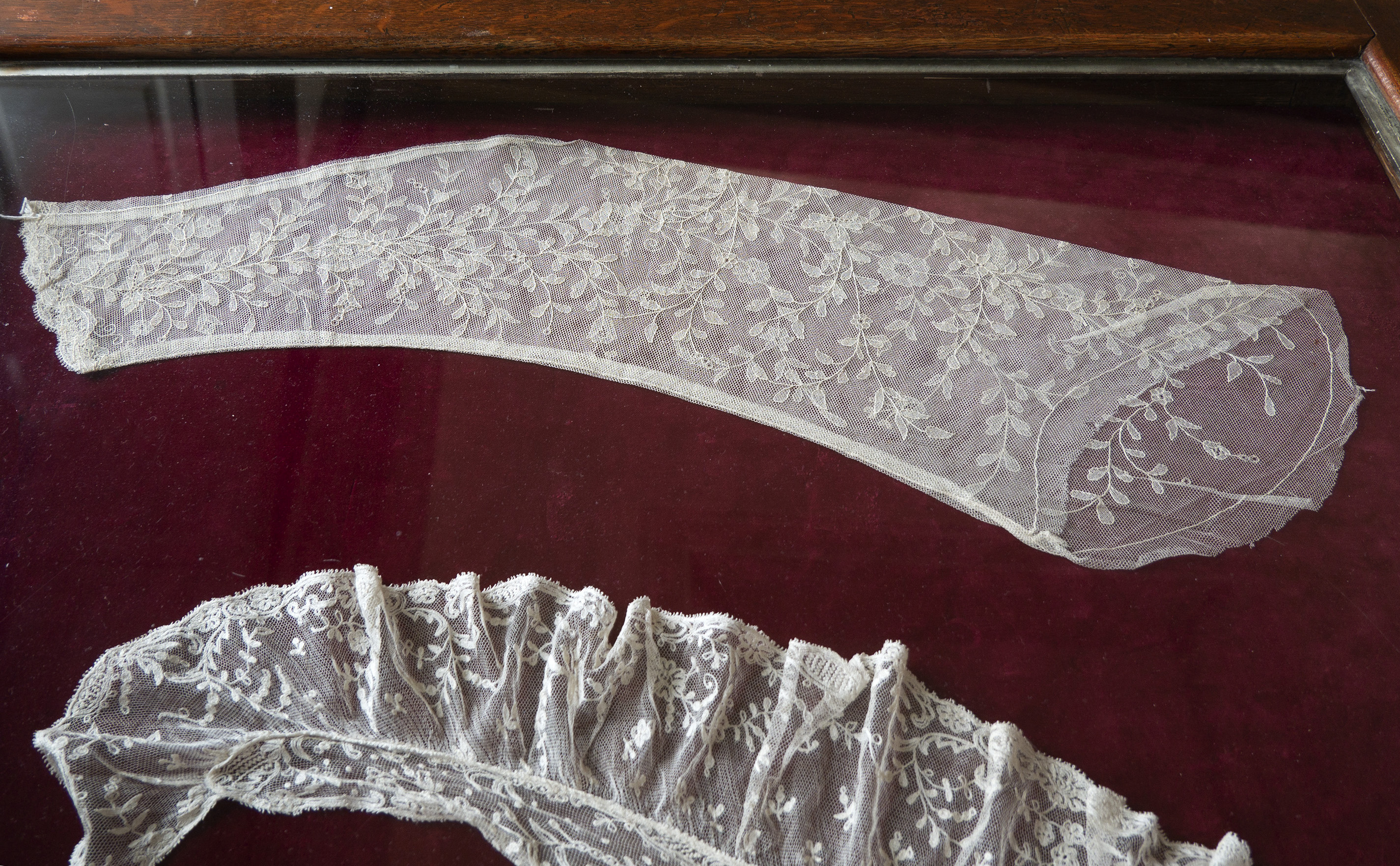 There are two beautiful examples of tambour lace. The first is a rectangular piece.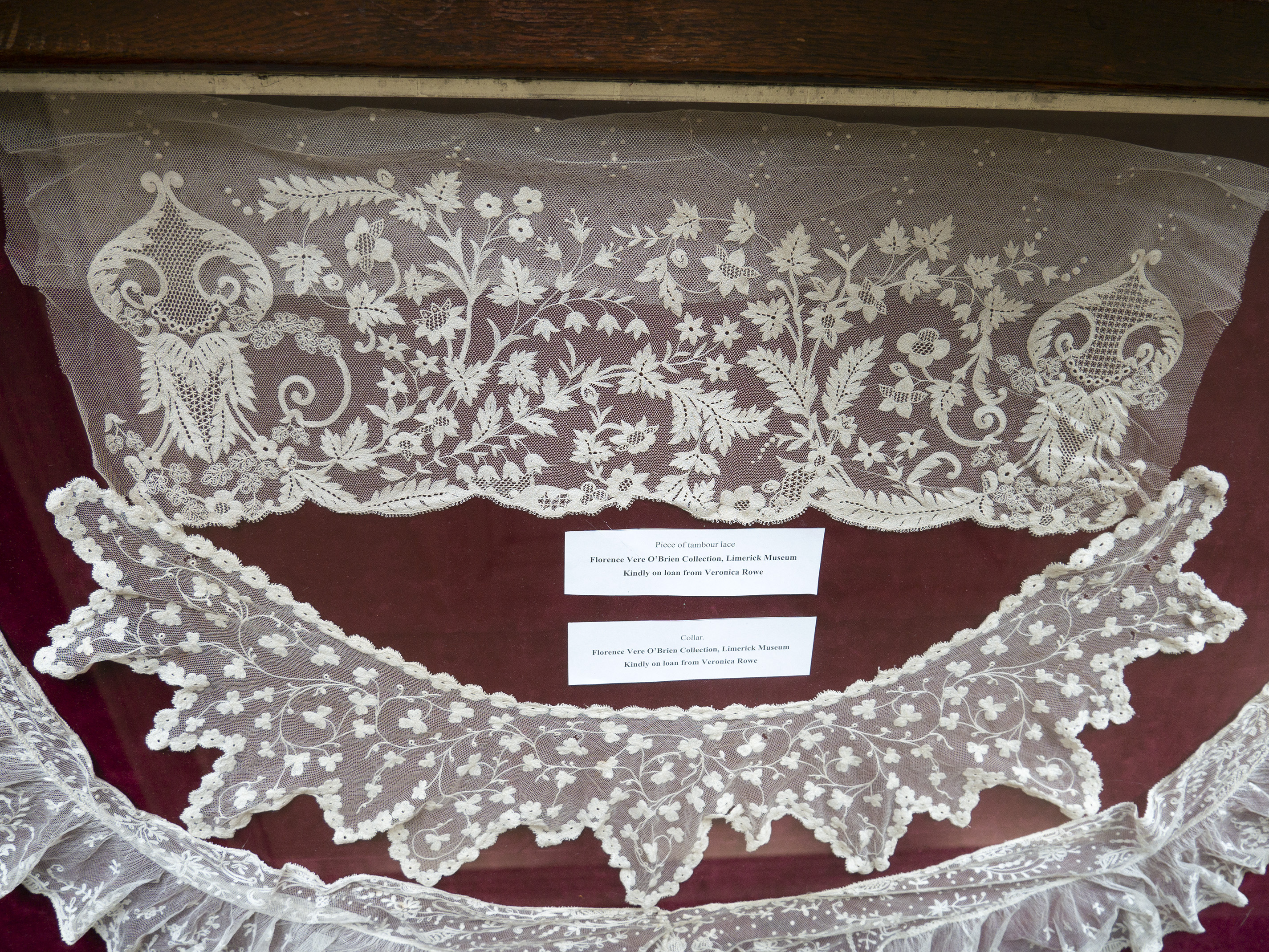 The tambour work is exquisite!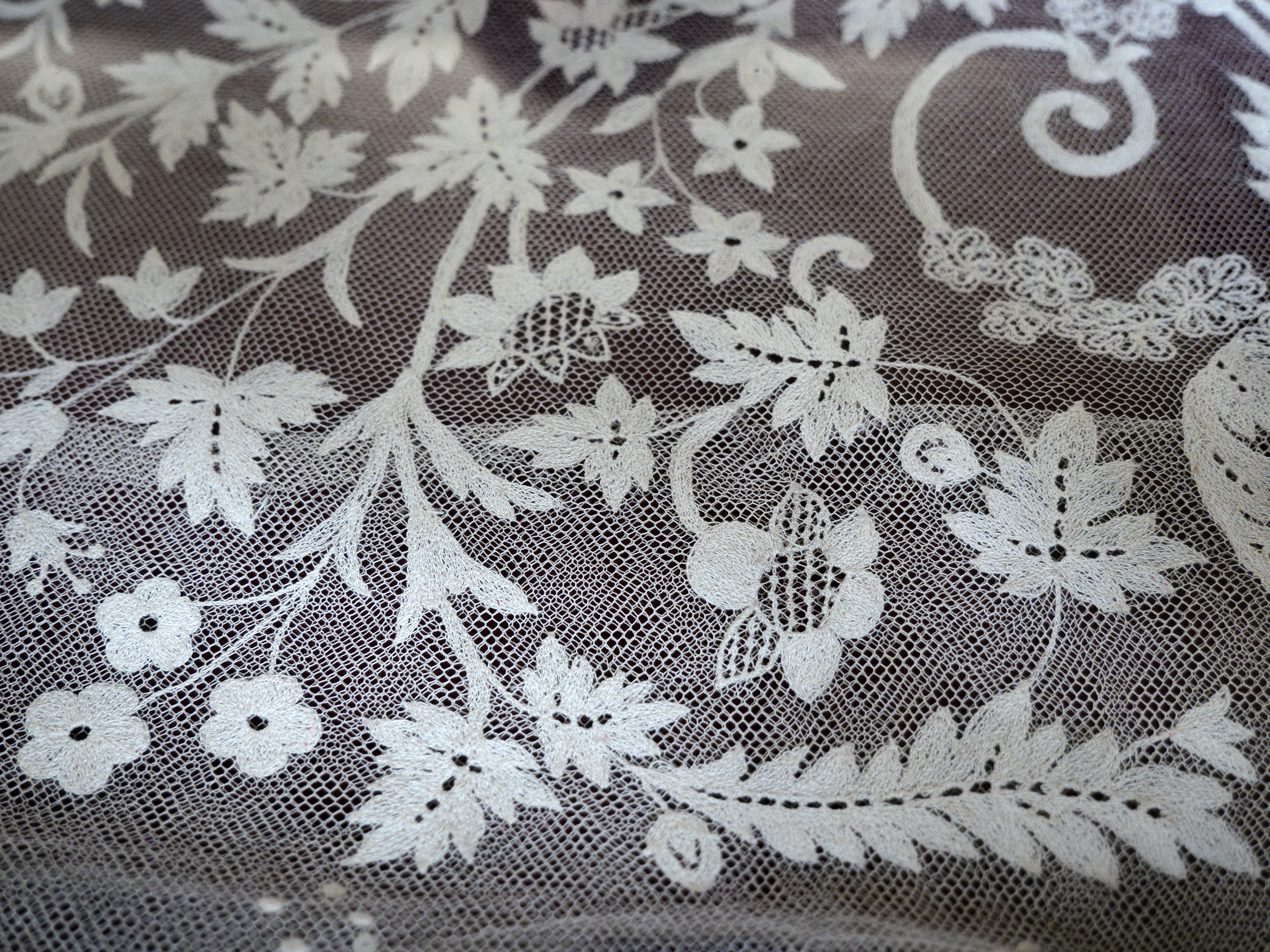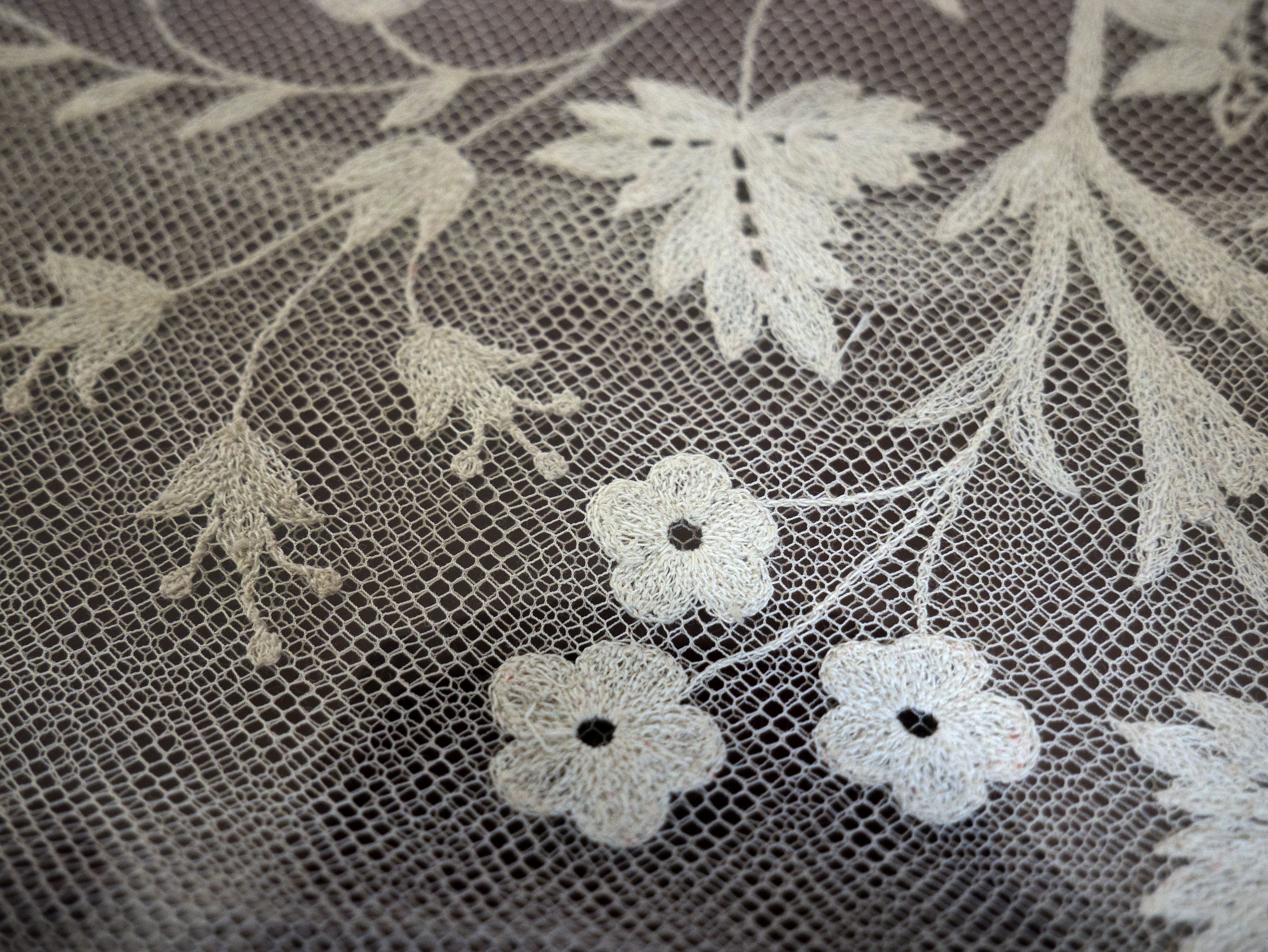 The collar is decorated with shamrock sprigs and edged with a border of flowers.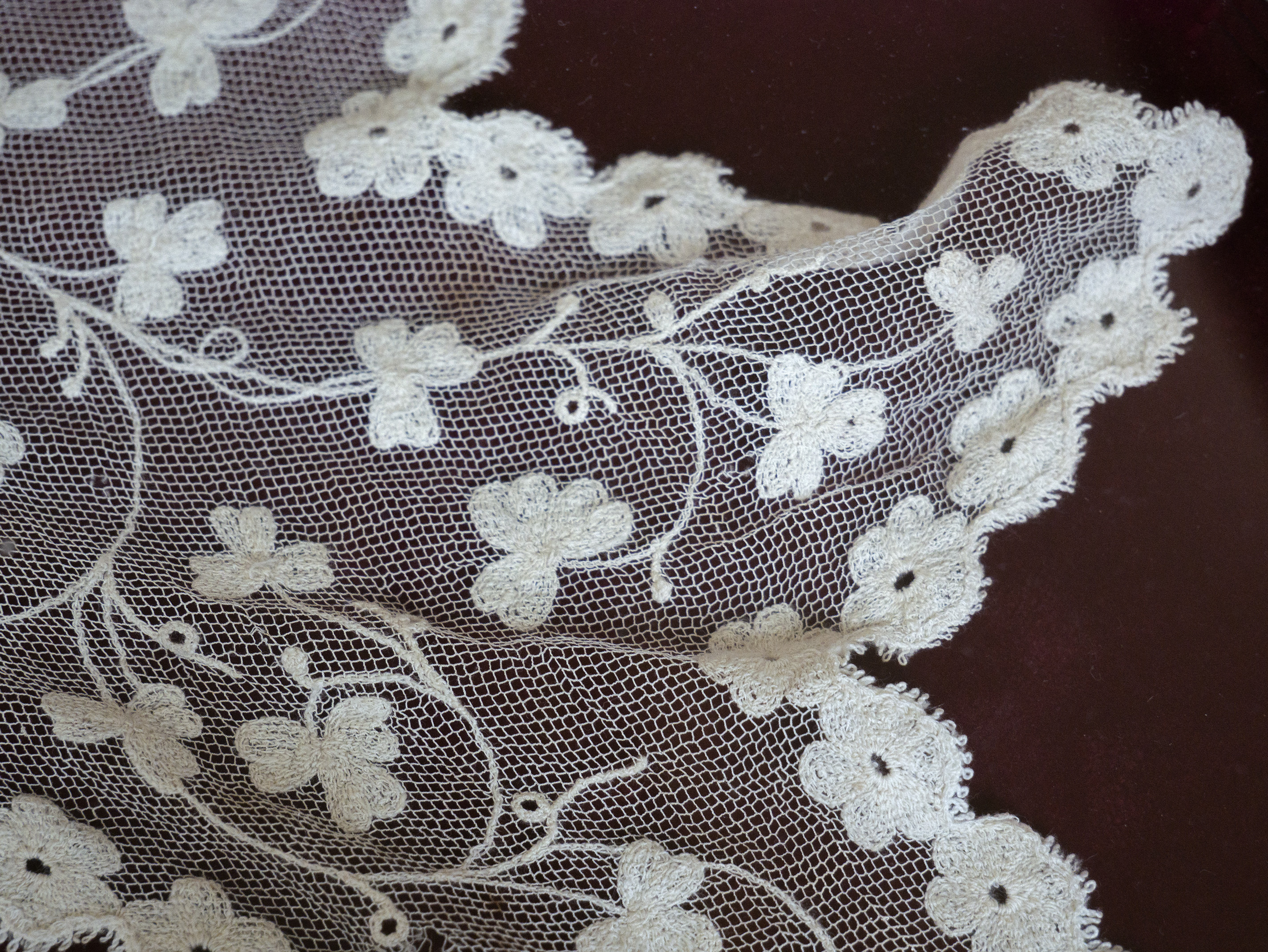 There is also a stole with a delicate design worked in tambour.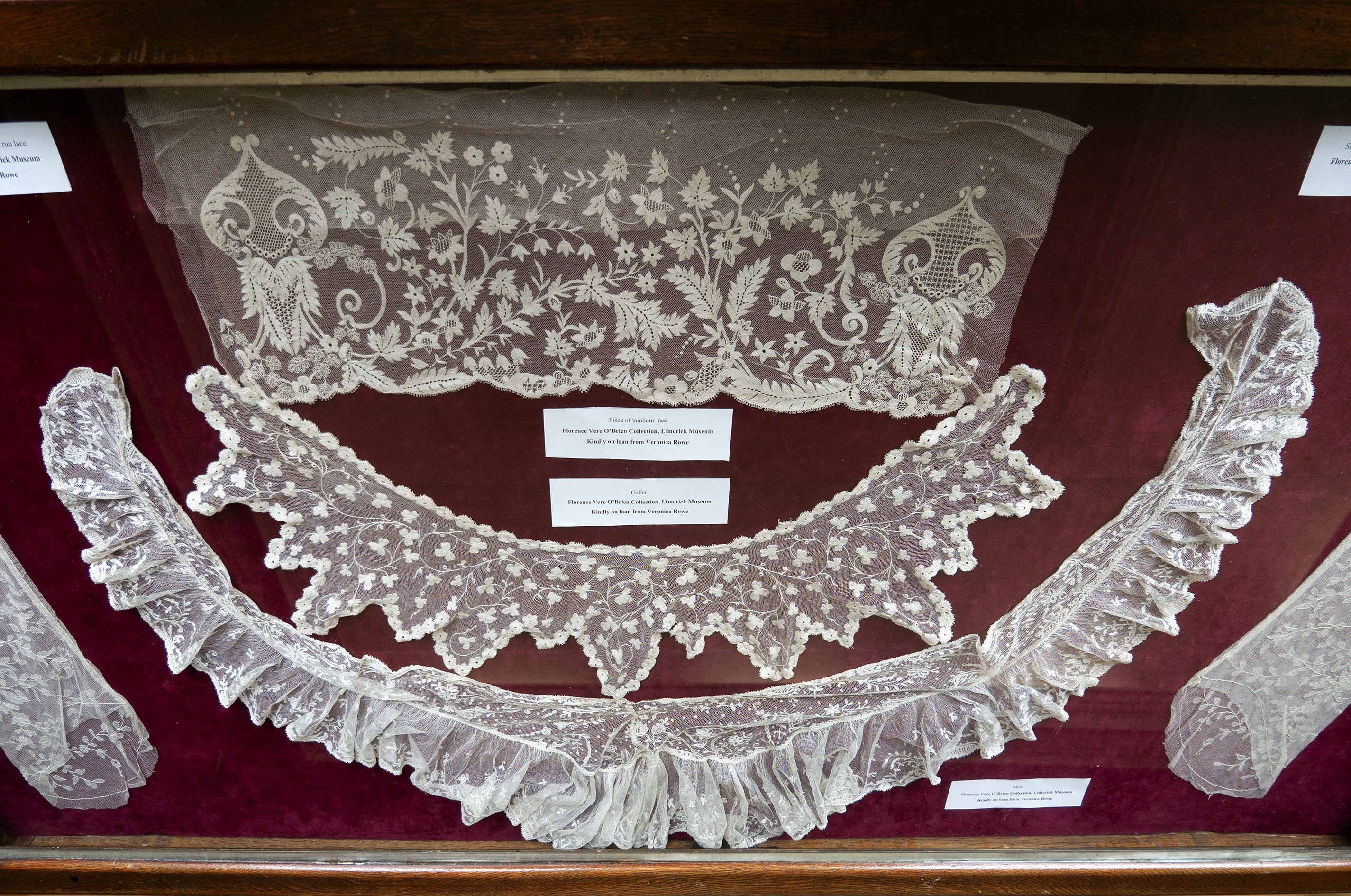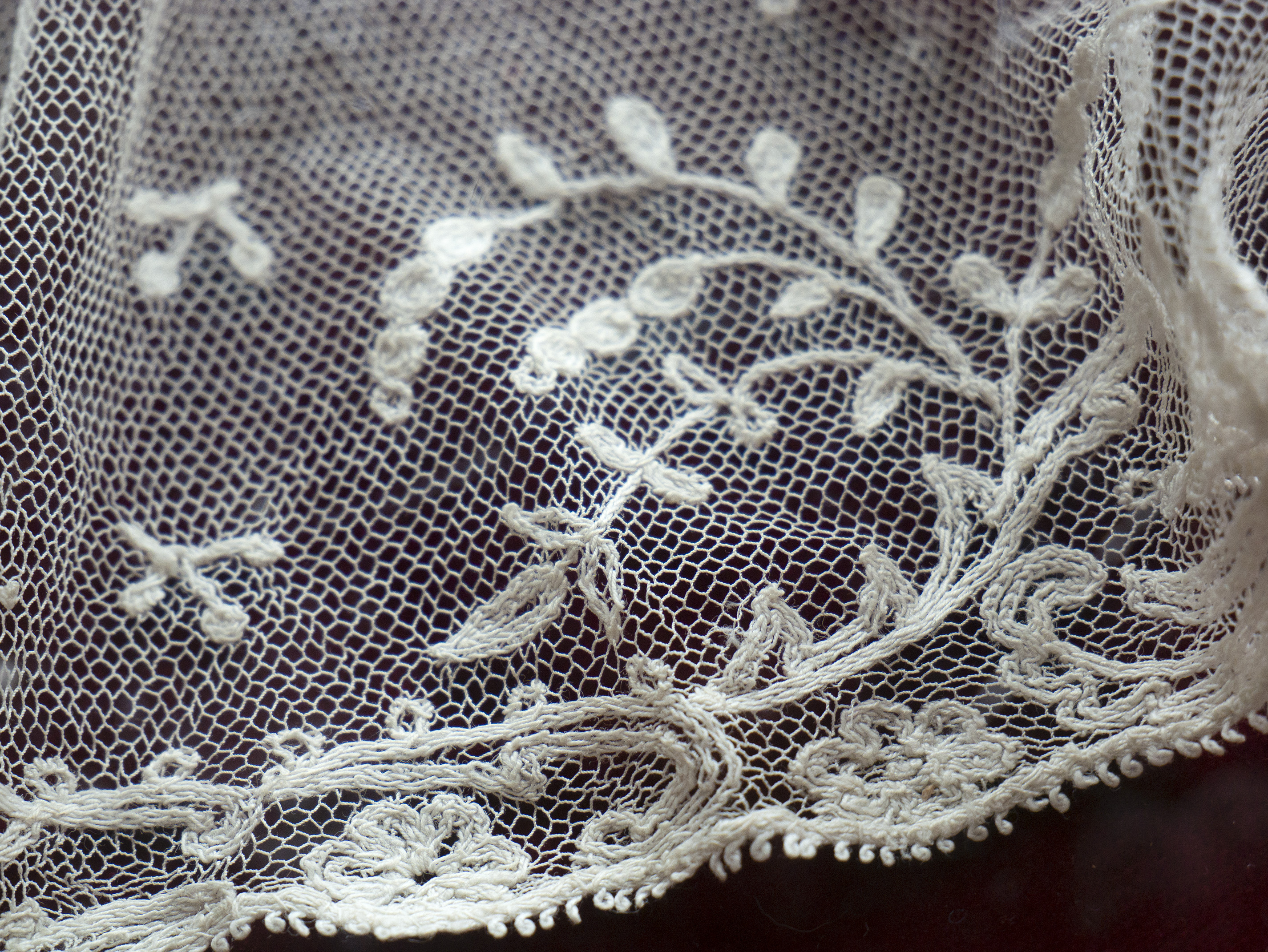 The final piece in the exhibition is a black lace fan, designed by Florence Vere O'Brien and displayed in an incredible custom frame.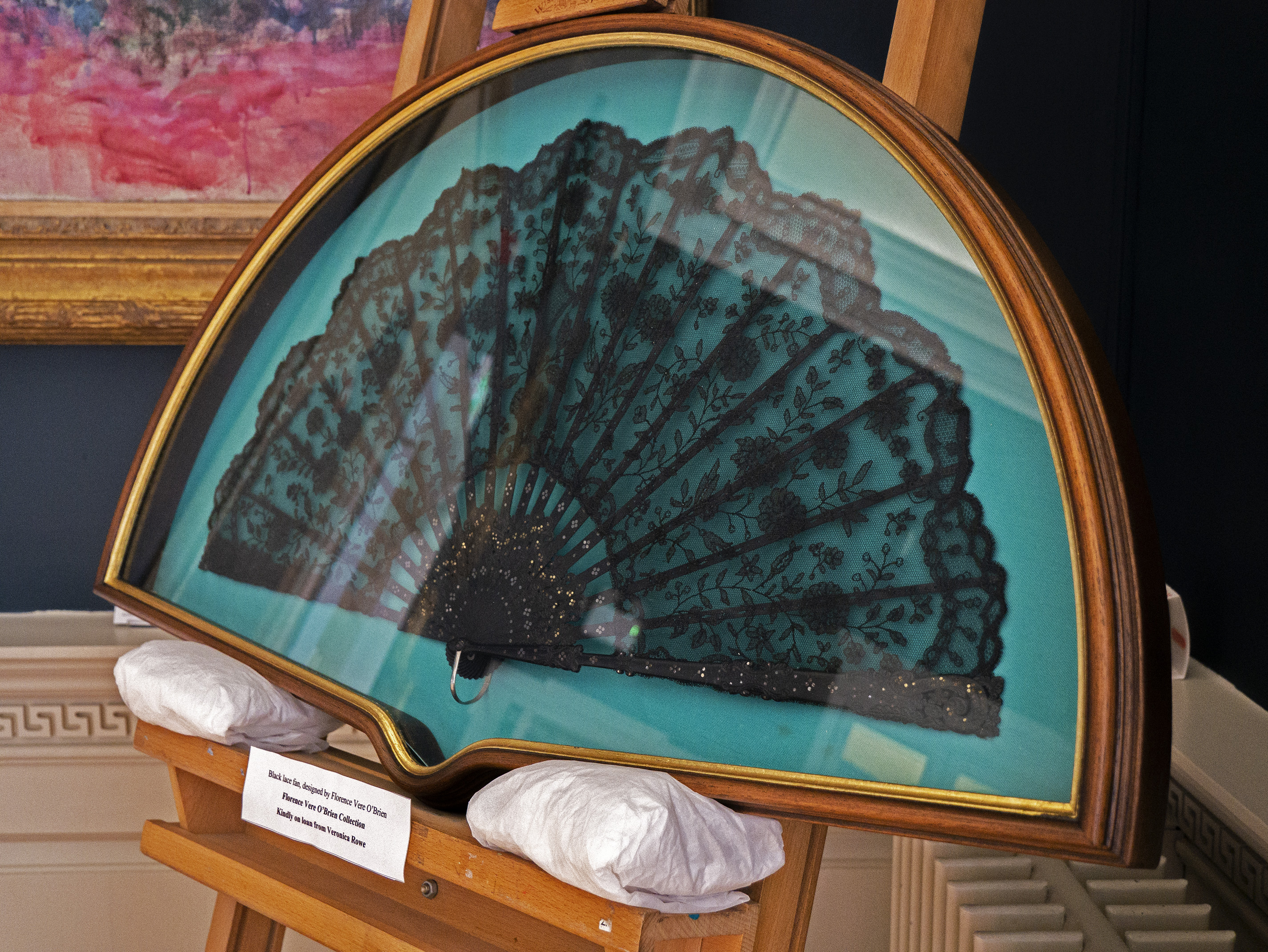 While at the museum, we also noted the lace garments worn in some of the portrait paintings, such as this bonnet on a Breton Woman (c.1896) by Roderic O'Connor ...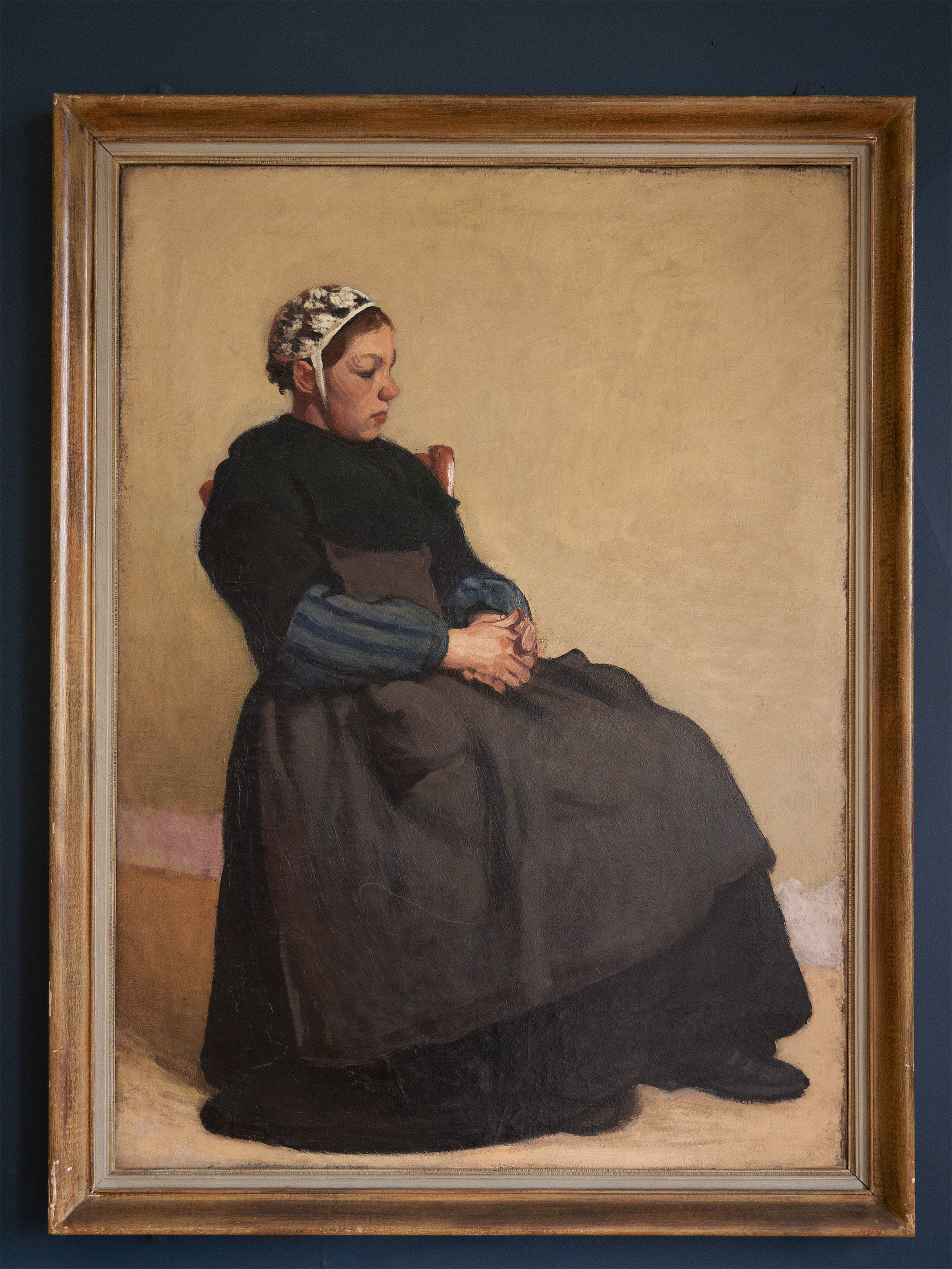 ... and this lace cravat on the Second Viscount Muskerry (c.1680) painted in the style of Willem Wissing.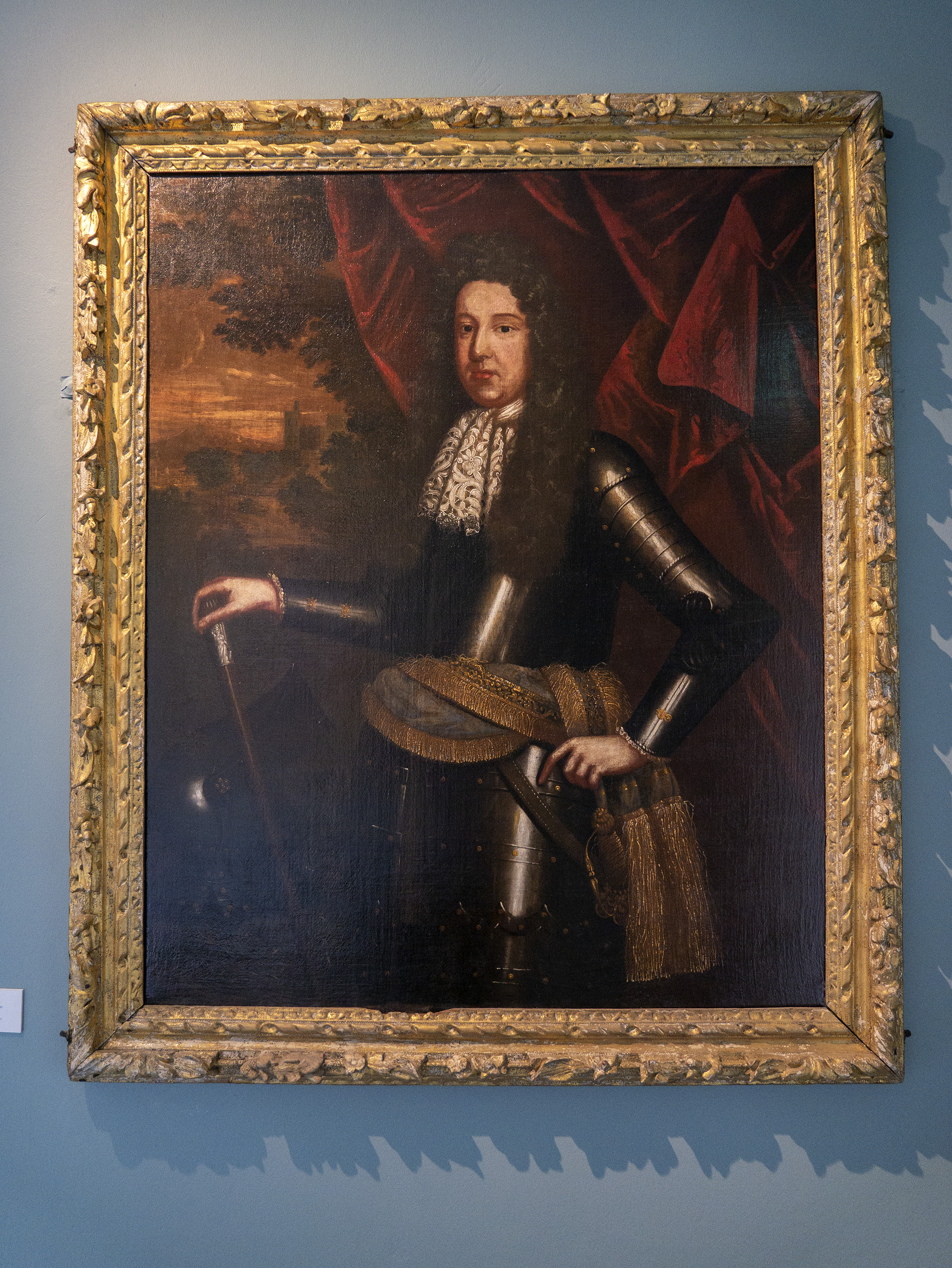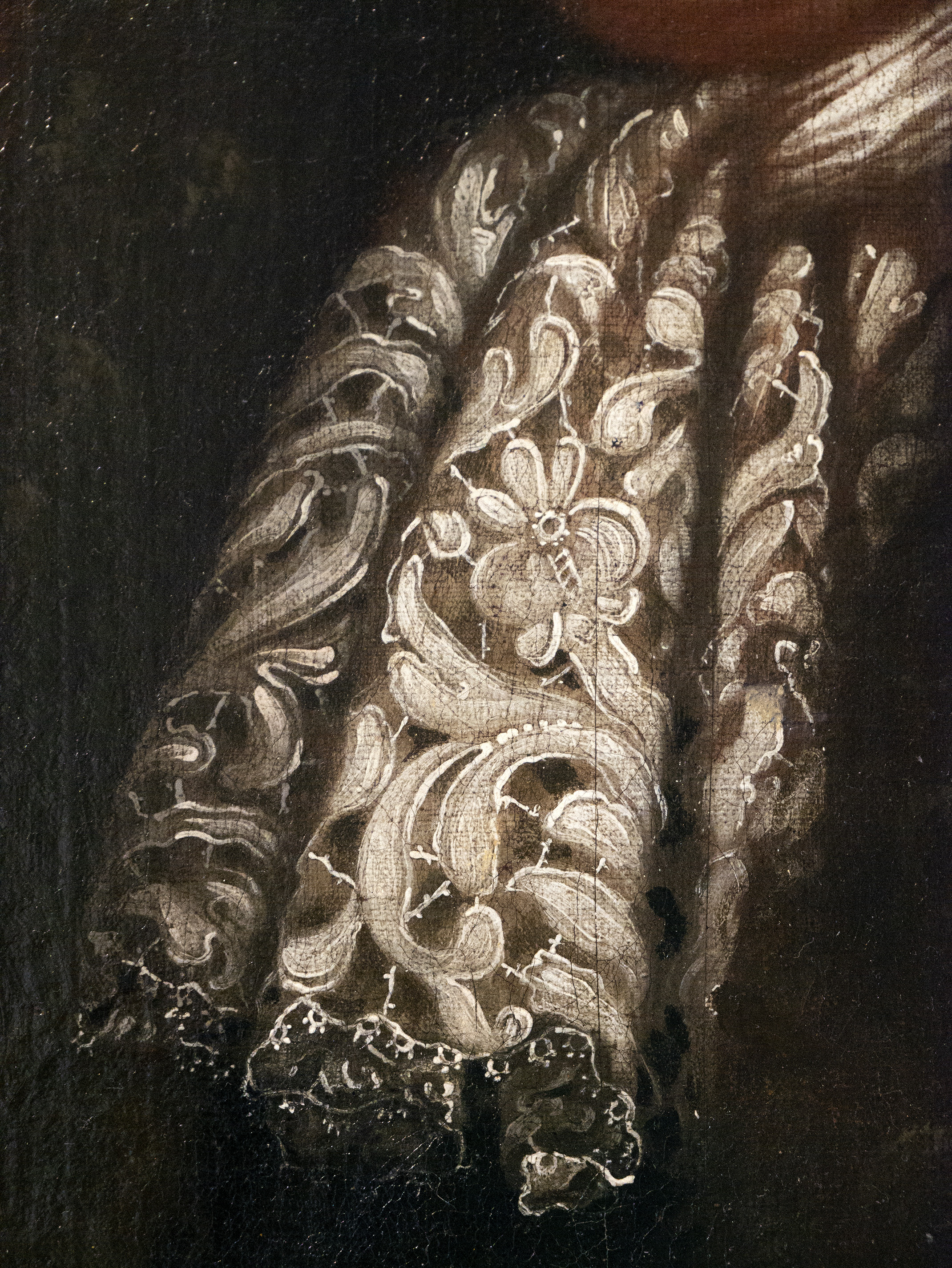 Before we left, we enjoyed a delicious lunch in the museum cafe and had a browse around the lovely shop. In truth, we only saw a fraction of the museum, which is worthy of several visits ... especially if you plan on spending a couple of hours poring over lace like we did!