Discover Norman New Ross through the Eye of a Needle
During Heritage Week I had occasion to visit New Ross and view the Ros Tapestry. There I met Ann Fogarty and Susan Synnott who explained how this community based enterprise began in 1998. It was the brain-child of The very reverend Dr. Paul Mooney, rector of St. Mary's Church in New Ross. He felt that the people living in the area should be more aware of their remarkable Norman history and looked at ways of achieving this. He was assisted by textile expert Alexis Bernstoroff in the developmental stages.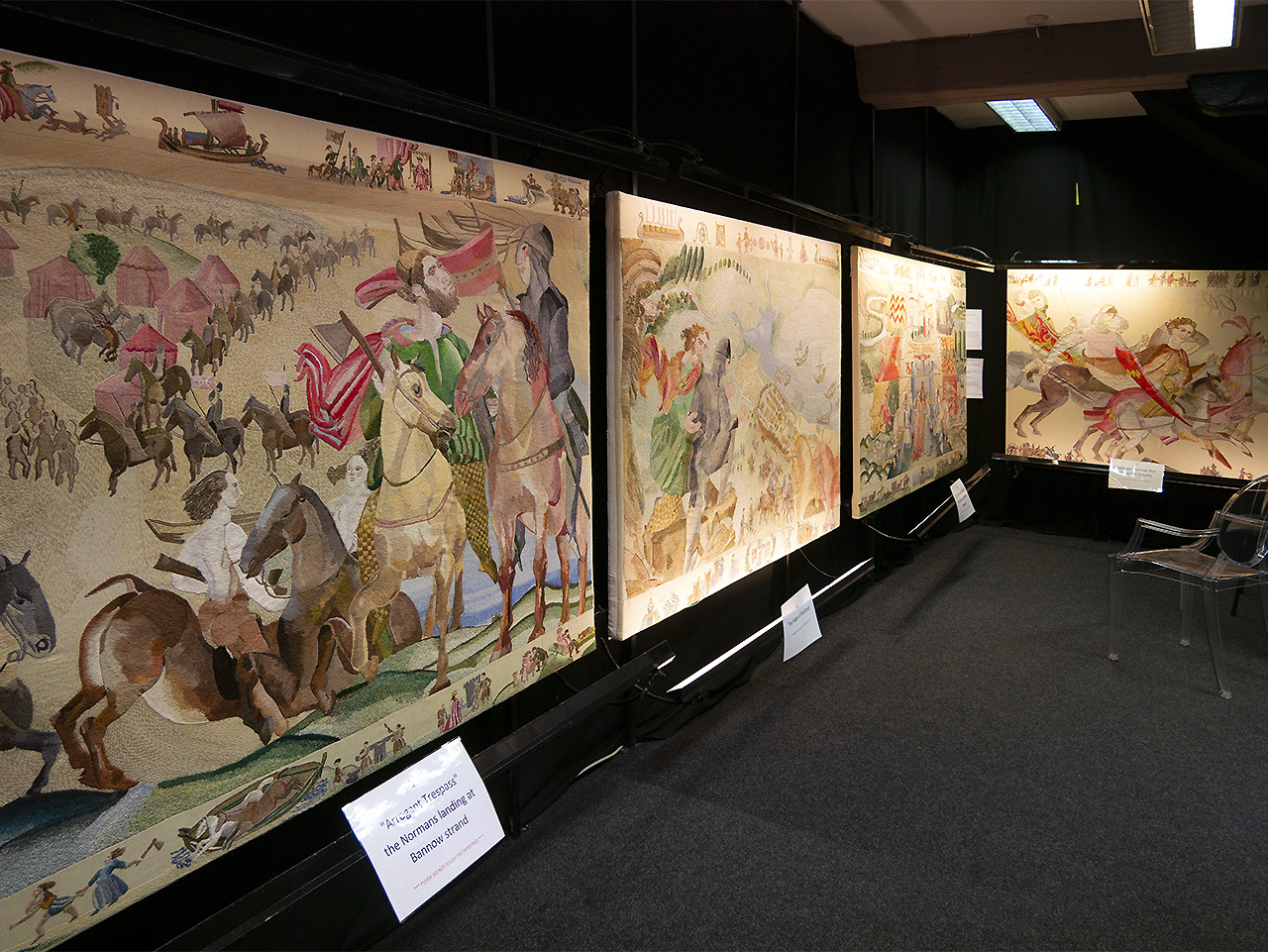 The historical record was carefully researched by internationally known artist, Ann Griffin Bernstorff. She devised a plan to design and paint 15 panels to be embroidered locally. Consequently, the Norman history of New Ross is depicted in large embroidered panels which have been worked by 150 embroiderers over the years. The embroidery panels were worked on throughout County Wexford and one in County Kilkenny.
The stitches used are long and short, stem, bullion knots, couching and seeding. Consideration given to each stitch for best effect. The stitches are worked with woolen thread or crewel into a fabric called Jacobean linen twill. The colours are striking.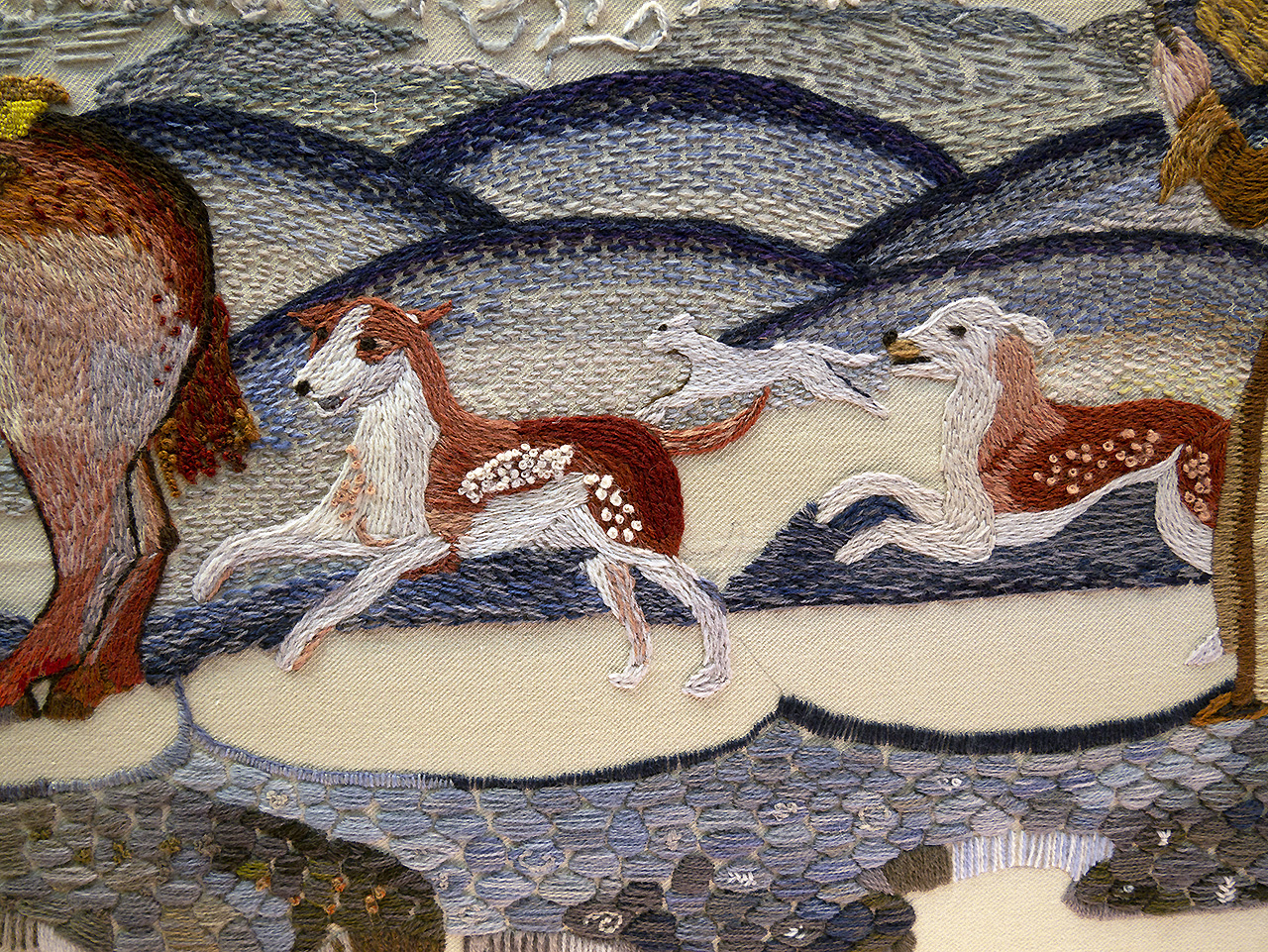 The panels are housed in The Exhibition Centre on the Quay in New Ross. The audio tour brings one through each panel explaining a particular aspect of this rich history. The workroom upstairs is a joy to behold with some panels being worked on and the beautiful coloured threads being used. Two booklets ' A Tale Told in Thread' ,the Stitchers' Story has contributions from each embroiderer. 'The Ros Tapestry' A Norman odyssey unfolds in Thread outlines the history of each panel.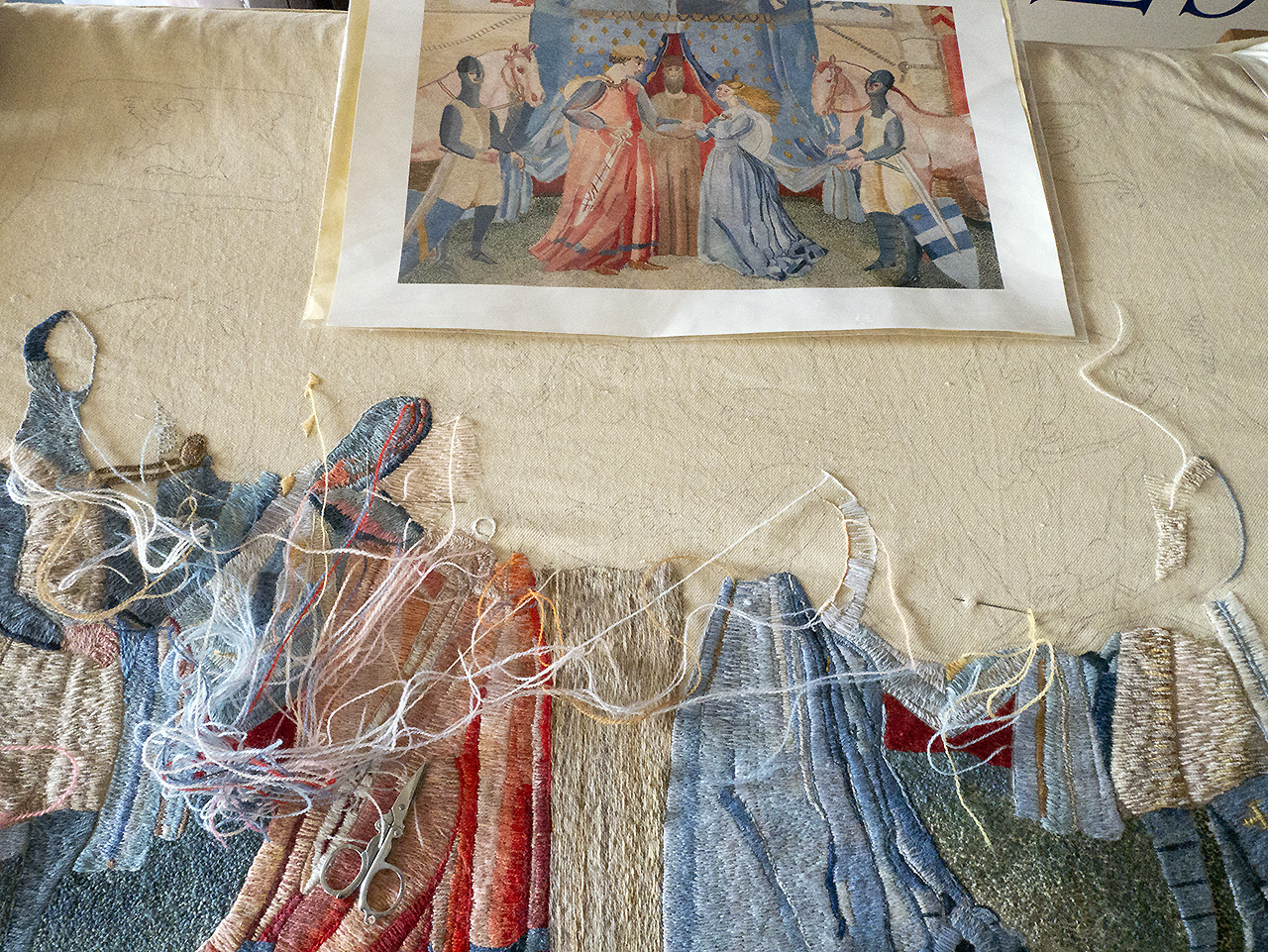 The Headford Lace Project is linked to the New Ross Tapestry workers by 'Hands'. Not the silent work of women which is the case of the history of Headford Lace but a love of skill and craft in the modern world.
Not to be missed by anyone visiting the South East.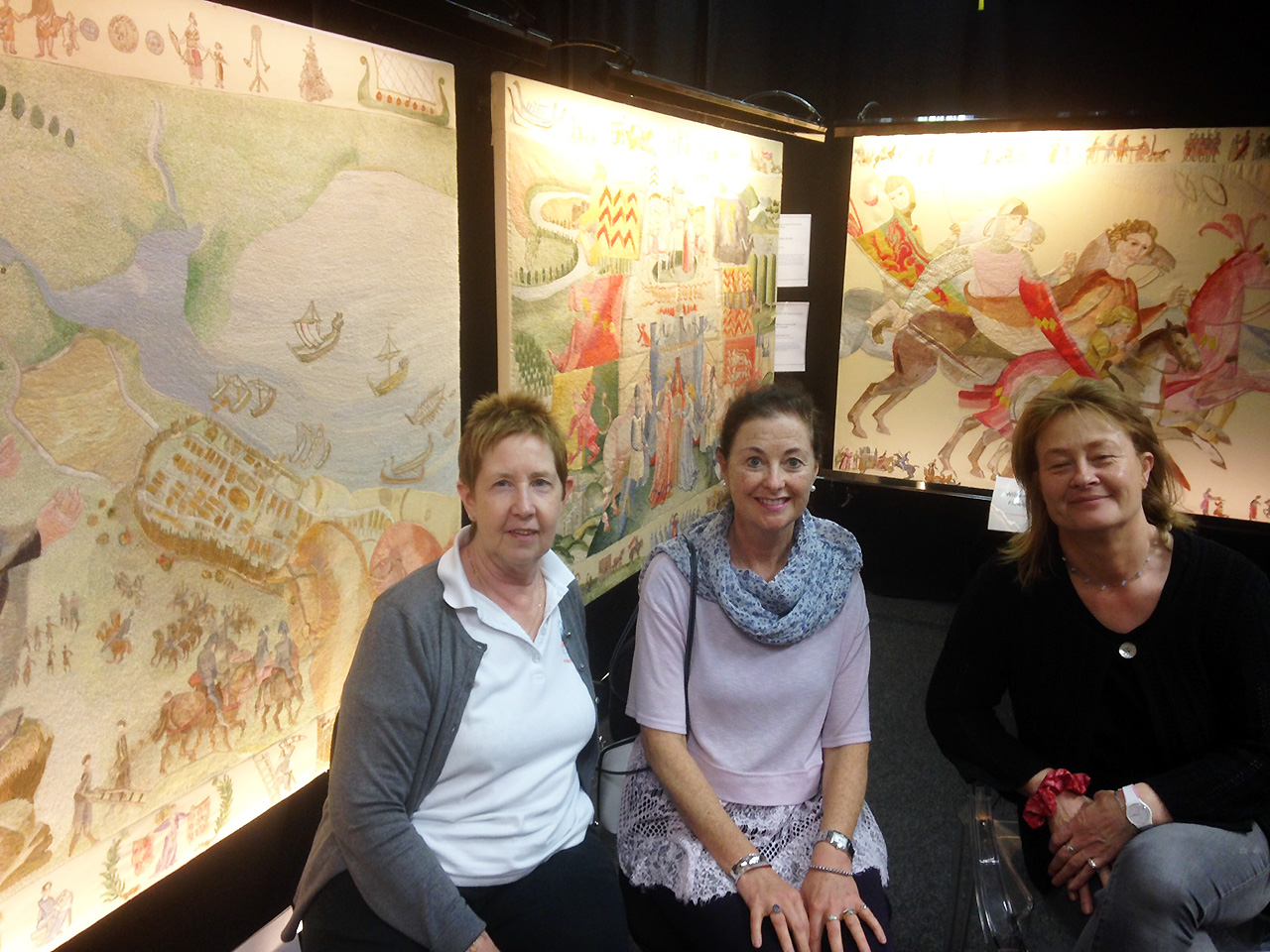 Photographs by Norma Owens and Ger Henry Hassett