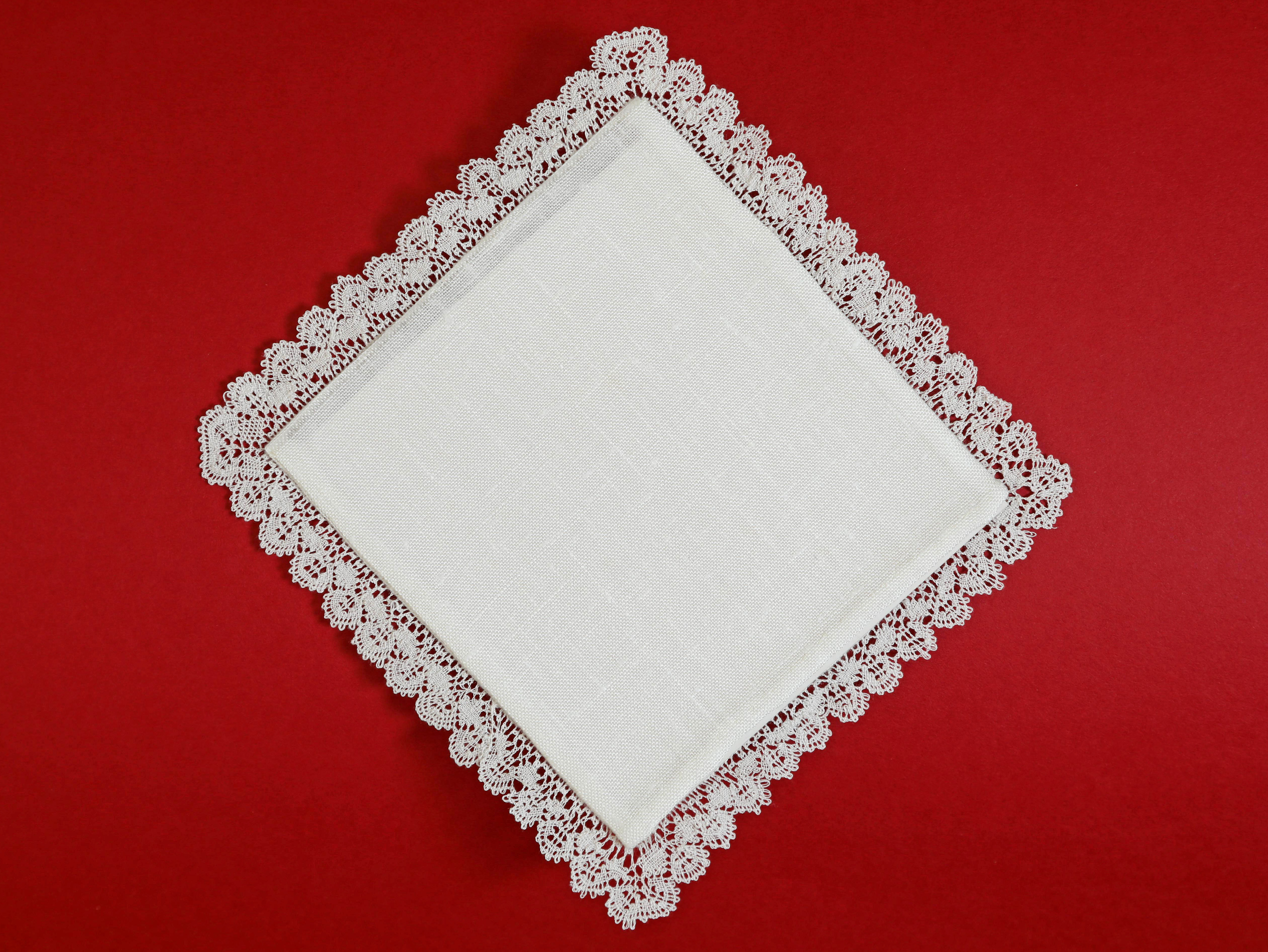 Between 2018 and 2020, Sr. Madeleine Cleverly, an Irish-American nun, spent time with the Benedictine Order at Kylemore Abbey. She is an accomplished lacemaker and is committed to reviving lost monastic crafts. HLP became part of her life during her stay and she attended our many events and taught bobbin lace. Regrettably, her time in Ireland was cut short as she had to return to her home convent in Massachusetts due to the COVID-19 pandemic.
She decided to make a pall trimmed with a lace edge based on an adaptation of the original piece of Headford Lace. The pall is designed to cover the top of the Eucharistic chalice. This was selected by curator Fiona Harrington to be included in The Space Between exhibition. It is a tribute to the nuns who lived in Headford for over 100 years. Kathleen and Ger donated this beautiful pall to Fr. Ray Flaherty on behalf of Sr. Madeleine.
"Having attended Mass at St Mary's Headford when attending HLP gatherings, I was delighted to give the Pall with the adaptation of the Headford lace pattern as an edging to St Mary's. The pall honours the legacy of the sisters in Headford." – Sr. Madeleine Cleverly.