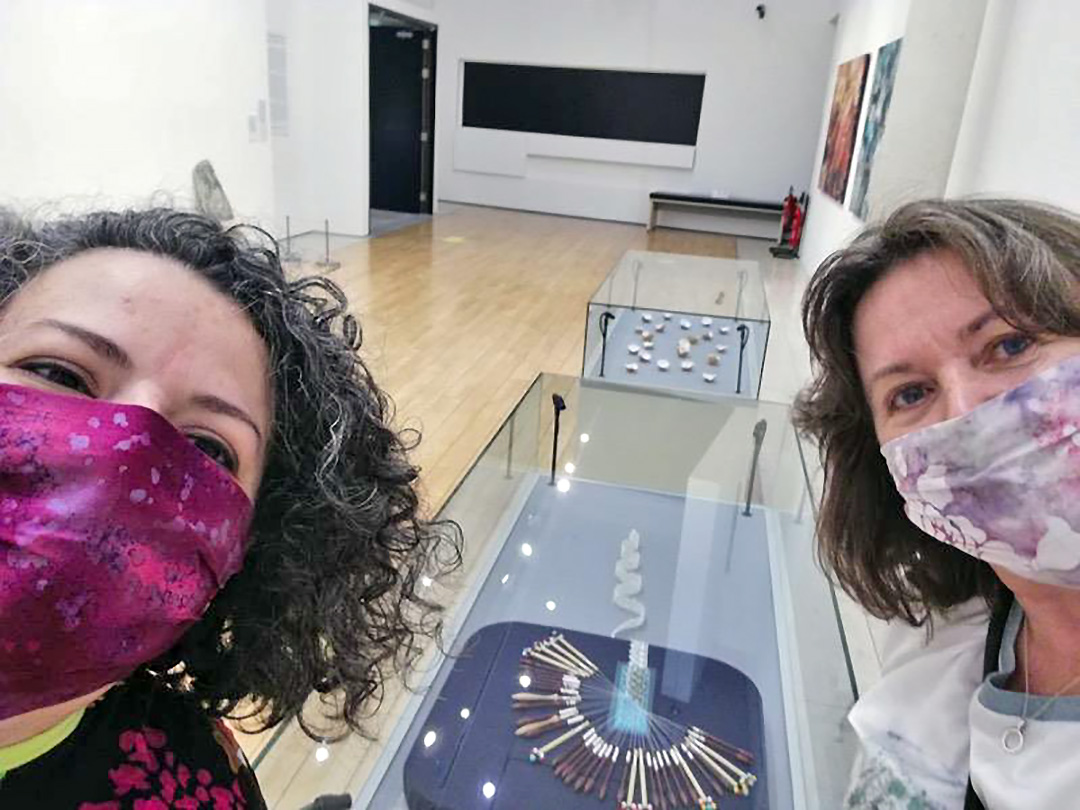 Giu and Ester viewing Headford Lace by Fiona Harrington at the National Gallery of Ireland.
Fiona Harrington was selected to be part of an exhibition in the National Gallery of Ireland in the summer of 2020. Curated by Sinéad K. Rice, the exhibition 'Lace, Paint Hair' celebrated "the inexorable art of making and the makers of art in Ireland today". Fiona's pieces included some 'masterful needlework' adding fine lace to delicate eggshells and also an in-progress piece of Headford Lace made by Fiona for use as a hand fastening for her wedding. It was wonderful to see the pillow, bobbins and lace on display showing the whole process to the public who visited. Those of us who were lucky to travel to Dublin marvelled at what the original Headford lacemakers would have thought and felt seeing their craft honoured like this in the National Gallery of Ireland.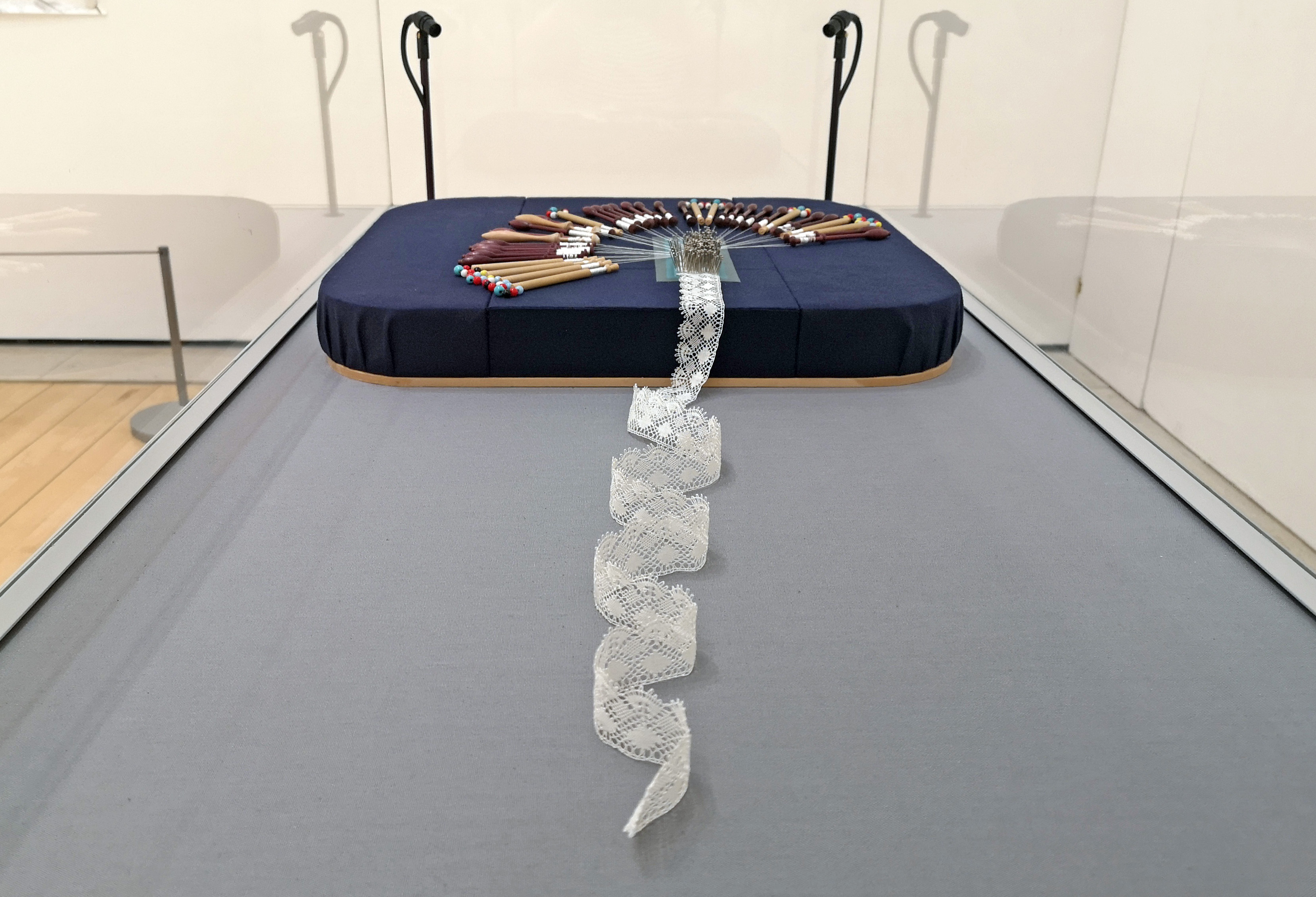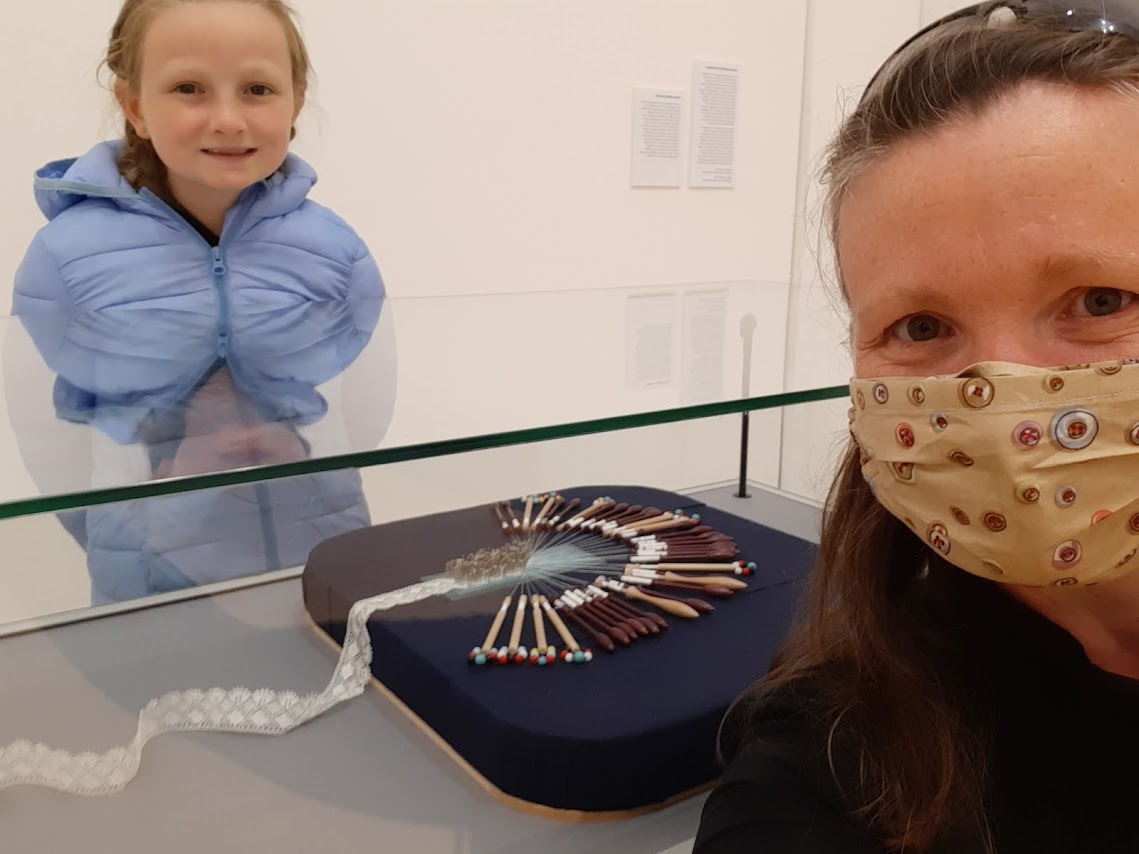 Grainne and her mother, Eilís, viewing Fiona's Headford Lace.